Danielle Wightman-Stone

|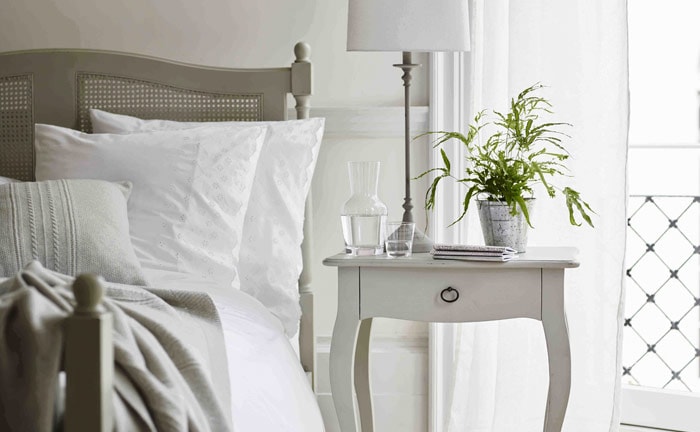 Fashion and lifestyle brand The White Company is to upsize its Bluewater store to almost double its size to create a "statement store" due to open this spring.
The new store on Bluewater's lower Guildhall will span 5,881 square feet and house the brand's complete range of exclusive lifestyle products, from women's fashion and accessories, to homewares, beauty products and The Little White Company's childrenswear.
Sitting adjacent to Hobbs, Russell and Bromley and the recently opened Michael Kors, the store is being designed by an in-house team and evolves The White Company's classic look, with the emphasis on creating a calm and inviting retail experience.
The White Company, director of property, Sarah King, said: "Bluewater has long been a top-performing location for The White Company. Land Securities has worked closely with us to create a bespoke space that allows us to give Bluewater's guests a true encapsulation of The White Company brand as a whole."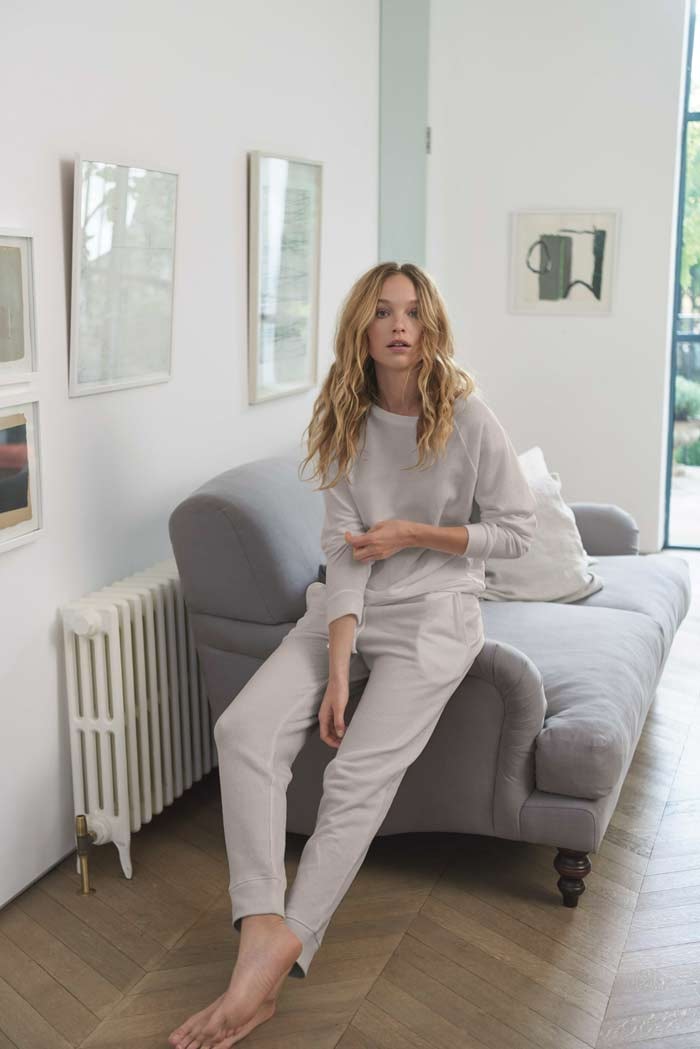 The White Company upsizing Bluewater store
Russell Loveland, portfolio director at Land Securities, co-owner and asset manager of Bluewater, added: "We have sustained demand from leading retailers to create statement stores at Bluewater that offer our guests the very best expression of their brand.
"The upsized flagship from The White Company is the latest example of this. The new store will embody everything the brand stands for and will be a significant addition to Bluewater's own unique day-out experience."
The announcement comes as Bluewater reported a strong Christmas performance, with average retail spend per visit reaching 191 pounds, and follows the news that Missguided is making its first move outside London with the opening of a 16,000 square foot store on the lower Rose Gallery this spring.
Images: courtesy of The White Company
Don-Alvin Adegeest

|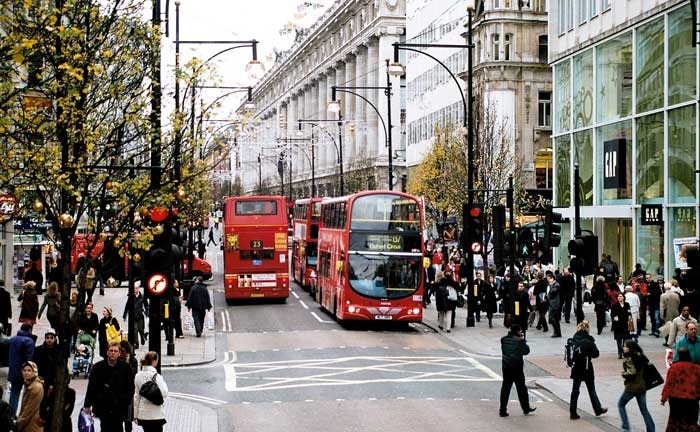 London - UK retailers suffered a tough January, as new data from the British Retail Consortium and Springboard has revealed. Figures show high street footfall fell 0.8 percent while footfall in retail parks fell by 0.4 percent to mark the third consecutive month of decline.
Meanwhile, footfall in shopping centres dropped for the twelfth month running with a fall of 3 percent. The figures are likely to highlight the slowdown in consumer spending in 2017 as the effects of Brexit will become a reality for retailers and consumers alike.
Clothing and footwear retailers saw the quickest annual reduction in expenditure since April 2012 with a fall of 3.8 percent. Kevin Jenkins:, UK & Ireland managing director at Visa stated: "Clothing and household goods retailers experienced a particularly difficult January. The traditional start of year sales did little to lift clothing spend, which saw the biggest drop in nearly five years. The high street as a whole suffered a disappointing month too, with spend falling at the quickest rate in four years."
Diane Wehrle, Springboard insights director, said: "The 1.3 percent drop in footfall across the UK's bricks and mortar destinations in January may be a sign of tougher things to come in 2017. Not only was it a noticeably larger drop than the 0.2 percent in December; but it was the steepest decline since June 2016, when footfall was impacted in the preceding weeks and in the immediate aftermath of the EU referendum.
Shopping centres are seeing the highest drops in footfall
"The results are consistent with longer term footfall trends, with an underperformance of shopping centres against high streets and retail parks. Of significance is that footfall is correlating closely with retail sales, with all sales results published so far showing a poorer performance in January than in January 2016. Springboard's own data on bricks and mortar sales showed a 1.5 percent drop in January from January 2015."
The BRC and Springboard, which also compile data on vacancy rates, found that the national town centre vacancy rate was 9.4 percent in January down from 9.5 percent in October 2016. This is the lowest rate since January 2016 when it stood at 8.7 percent.
Helen Dickinson, BRC chief executive, said: "In some parts of the country the number of empty shops remains worryingly high and act merely as a blot on landscape of local communities. And while the overall the rate has tended to remain around 9 to 10 percent since July 2015, the variation between successful and vulnerable locations grows ever wider."
Spending split by channel shows that ecommerce outperformed face-to-face categories but increased at the slowest annual rate in five months at 4.1 percent.
Credits: Photo, Oxford Street London, Wikimedia Commons; article source: Springboard, BRC
Danielle Wightman-Stone

|
Despite many British consumers feeling that Valentine's Day has become too commercial, new figures from GlobalData Retail reveals that 987 million pounds will be spent on gifts and cards this year.
The forecast states a "slight increase" in total spend on last year, by 0.7 percent, with price inflation in cards and flowers being offset by the high level of competition in the market. GlobalData adds that the supermarkets are not only competing against each other for a share of the spending, they have to contend with increasing competition from the general merchandisers such as B&M and Poundland.
Anish Dosani, retail analyst at GlobalData said: "Partners and spouses are going to benefit this year from increased competition in the market, but for retailers, though there is a slight increase in overall spending, any increase is being shared across far more participants as retailers take advantage of the occasion and attempt to gain a bigger share of spending."
The research also reveals that consumers hold negative perceptions of Valentine's Day, despite their willingness to spend, with more than three-quarters (81.2 percent) of consumers surveyed by GlobalData in 2016 feeling that Valentine's Day has become too commercial, while more than half (52.3 percent) said that it is a waste of money.
Dasani added: "While we expect there to be an increase in consumer spending on Valentine's Day this year, the more general lack of interest in the occasion means that retailers are going to have to work even harder to drive sales and win this spend."
Vivian Hendriksz

|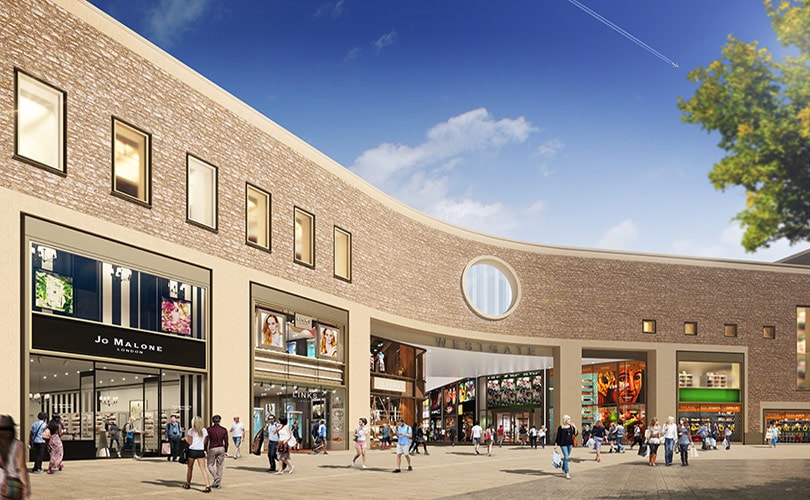 UPDATE Westgate Oxford, the new shopping centre to open in Oxford, it set to officially open its doors to the public on October 24, 2017.
The new 800,000 square foot shopping centre, which aims to transform fashion retail in the area, launch date ensures that retailers will be able to benefit from the upcoming Christmas trading period.
"Westgate Oxford is one of the largest and most highly anticipated retail and leisure destinations of 2017 and so we're excited to announce that we'll be opening its doors to the public on 24th October," commented Bert Martin, Development Director for the Westgate Oxford Alliance. "Visitors to Westgate can expect a first-class line-up of retail, food and leisure brands that will further cement Oxford as one of the most attractive cities in the country to spend time in."
At the moment Westgate Oxford currently stands at 70 percent pre-let, with fashion retailers such as Mint Velvet, Ted Baker, and Calvin Klein opening stores in the new shopping centre. These high street retailers will sit alongside of the 140,000 square foot John Lewis flagship store, which acts as the anchor to the centre. "Oxford has long been a sought after location for us so we're really excited to see the scheme becoming a reality and becoming part of this great city," added Tim Harrison, Director of Store Development for John Lewis.
Located in the heart of Oxford city centre, the new shopping centre will see the west end of the city undergo a complete transformation, which includes the opening of more than 100 new stores, 25 restaurants and cafes as well as span of new public spaces created to blend seamlessly with the surrounding area. "The opening of Westgate Oxford is another landmark moment in the transformation of Oxford city centre. It will create more than 3,000 jobs and training opportunities for people living in and around the city," said Councillor Bob Price of the Oxford City Council.
"As well as shopping in an exciting and attractive environment, visitors will be able to enjoy the huge range of outstanding cultural and entertainment venues around the city centre, including the new Curzon cinema in the Westgate Centre and a programme of entertainment in the new square outside the John Lewis store."
CGI Image: Courtesy of Westgate Oxford
Don-Alvin Adegeest

|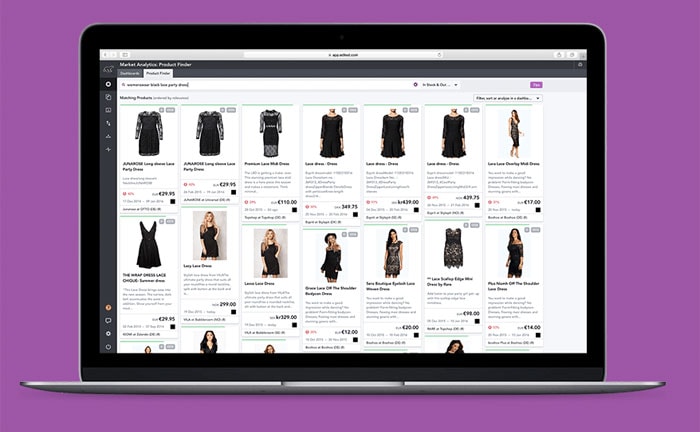 The future of shopping is mobile, with handheld devices expected to treble from 13.5 billion pounds to 43 billion pounds over the next four years. This means mobile shopping will account for 66 percent of all purchases.
This may seem a giant leap forward, but the British lag far behind the Americans and Chinese, says research from Google, PayPal UK and OC&C Strategy Consultants. These nations have faster loading sites and multiple mobile shopping platforms, with approximately 250 million Chinese consumers buying goods from messaging app WeChat in 2016.
PayPal UK mobile commerce director Rob Harper said: "Speed is an important factor in any shopping experience, but when it comes to mobile shopping it's vital. Retailers can reduce the time it takes to browse and select a purchase, but if it takes too long to pay, they may lose that sale. It's a problem that retailers can easily address."
UK retailers not fully embracing mobile customer service
Customer service has a long way to go, with only 16 per cent of Britain's top retailers offer customer support through mobile chat versus 41 per cent of the top 100 US sites. Few companies have a presence on messaging platforms despite their growth beyond social networking sites, according to The E&T, an engineering and technology publication.
Comparison shopping is trend that is here to say, with approximately 80 per cent of web retail involving research, transactions and price comparisons through a smartphone by 2020. Retailers who use data analysis to calibrate market pricing we will be one step ahead in this category.
"The next evolution of mobile shopping will reduce the consumer journey even further. Contextual commerce will enable consumers to buy things at the point of discovery - whether that's in an email, on a Pinterest page or in a messenger app - rather than needing to click through to an online shop," Mr Harper said.
"Mobile technology is determining the future of e-commerce, and retailers need to act now to prepare themselves accordingly."
Photo credit: Edited software, source: Edited.com
Danielle Wightman-Stone

|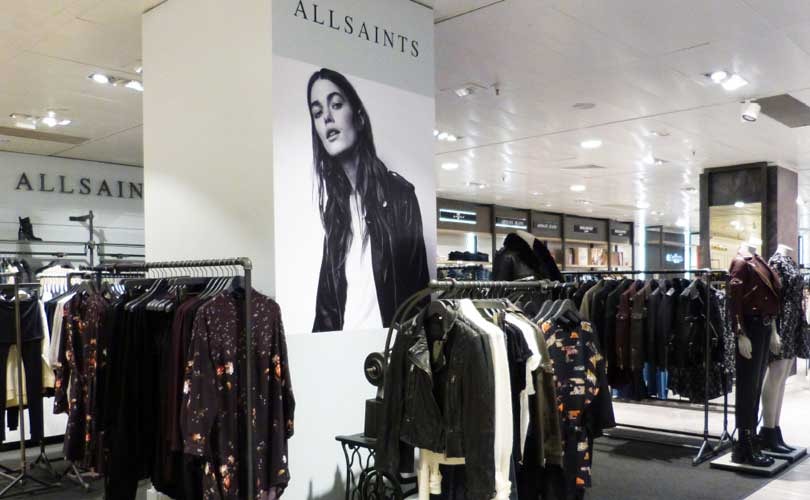 British fashion brand AllSaints is continuing its expansion with its first concession in Spain, in the newly renovated El Corte Ingles department store in Madrid.
William Kim, chief executive officer of AllSaints, said: "As part of AllSaints' on-going European expansion, the brand has partnered with the El Corte Ingles team to break back into the Spanish market.
"With over 80 years expertise in the Spanish retail sector, they were an obvious partnership choice for AllSaints. We are excited to work alongside them to drive further brand awareness in Spain and creating a seamless in-store experience that mirrors our online journey."
The concession opened on February 10 and spans just over 430 square feet and features the brand's womenswear spring collection. The space has been designed with the distinctive AllSaints aesthetic, including tailor-made fixtures and hand-crafted industrial display units.
The Spanish market is the latest entry for AllSaints, it recently opened its first store in Mexico, and last year launched stores in Peru and Chile. The retailer currently has more than 220 operated stores, franchises and outlets in 24 countries including the UK, Europe, North America, Asia and the Middle East.
Image: courtesy of AllSaints
Danielle Wightman-Stone

|
British consumers spending increased by just 0.4 percent year-on-year in January, according to the latest UK Consumer Spending Index by Visa, which indicates that consumer spending is starting to lose momentum.
January's slow growth of 0.4 percent marks not only a decrease on December's 2.5 percent growth, but also a five-month low and aside from August, shortly after the Brexit vote it is the weakest annual growth rate in over three years, Visa said.
Visa managing director Kevin Jenkins said: "Following a bumper Christmas season, there were signs that consumers were starting to rein in their spending at the start of the New Year. Annual growth slowed down from 2.5 percent in December to a five-month low of 0.4 percent in January, as households monitored rising prices on everyday items and how this would impact disposable incomes."
High street retailers took the biggest hit, with expenditure on clothing and footwear dropping 3.8 percent on the year, the fastest annual reduction since April 2012, while spending on household goods also declined by 2.7 percent.
Face-to-face spending also declined at its quickest rate in three years, dropping 3.1 percent, while e-commerce continues to hold its own, growing by 4.1 percent, albeit at a slower pace, said Visa.
Jenkins added: "Clothing and household goods retailers experienced a particularly difficult January. The traditional start of year sales did little to lift clothing spend, which saw the biggest drop in nearly five years. The high street as a whole suffered a disappointing month too, with spend falling at the quickest rate in four years."
Vivian Hendriksz

|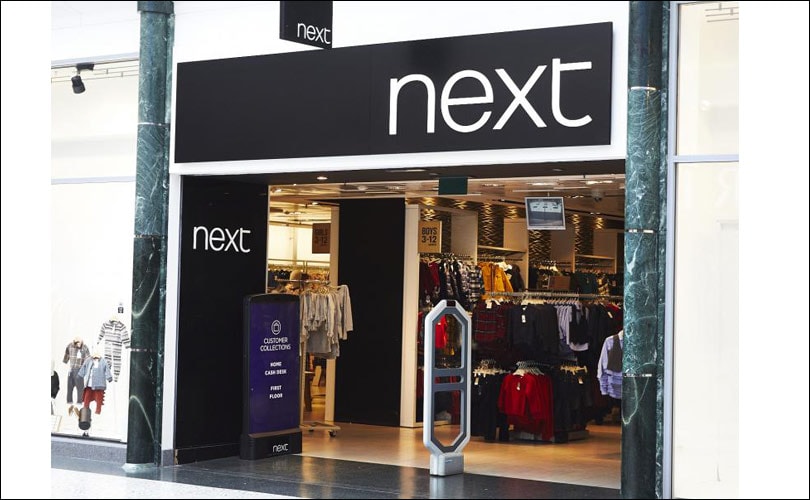 High street retailer Next is set relocate its flagship store at White Rose shopping centre in Leeds to the former location of BHS store.
Next aims to invest 6 millions pounds in relocating and upsizing its current store 29,000 square foot at White Rose to its new location.
The new store, which is close to double the size of its current store, spanning 55,000 square meters, spans two floors and will offer the retailer's complete men's, women's, children's and homeware ranges. The new flagship will also feature Next's new store concept, which was developed at its location in Bluewater, Kent.
Set to officially open its doors in July, the new store opening comes as the White Rose Centre undergoes a larger overhaul and 65,000 square foot expansion.
Photo: Next's current store at White Rose, courtesy of The White Rose Centre
AFP

|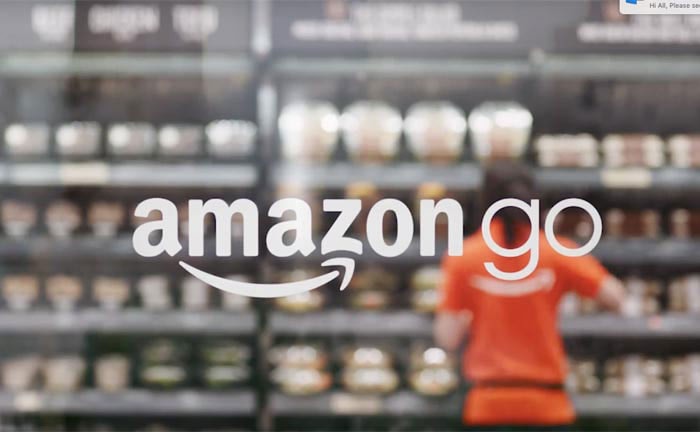 Want a coffee while you shop? A glass of wine? Those are just few of the gimmicks being rolled out by retailers as they fight to boost store traffic -- and ensure their survival in the Amazon era. Stores are testing artificial intelligence programs to guide shoppers through their aisles, and swipe-right, swipe-left games, that borrow from dating apps to offer them personalized pickings.
Others have added coffee shops, restaurants and even alcohol in an attempt to drag consumers away from their laptops and back in the dressing room. "It has to be a better experience" and not just "a simple warehouse of goods," said Chris Donnelly, managing director at Accenture Strategy, a business consultancy.
"There's got to be more of an emotional, experiential connection." T he new tech and add-on perks look set to become even more critical following another bad holiday shopping season that has sharpened focus on the oversized US retail footprint. Experts predict some brick-and-mortar stores will survive the period of reckoning, but there will be fewer of them, and the survivors will be more customer-friendly.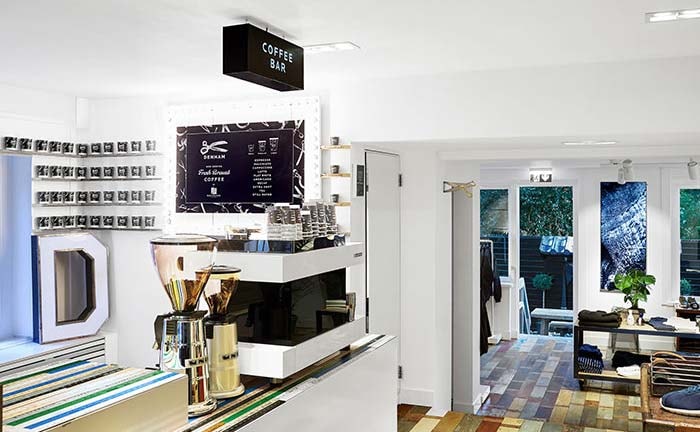 A recent Accenture report predicted the next decade will be "the golden age of the consumer," offering a "growing array of products and services, often personalized to their specific needs and wants." But with that comes disruption and Accenture warned of a painful shakeout ahead as old-fashioned malls close and jobs are lost.
Experimentation
Retailers are showing signs of the strain. Last week, Ralph Lauren Corporation announced the surprise departure of chief executive Stefan Larsson due to disagreements with the company founder. Tiffany's chief executive resigned this week. Macy's last month announced plans to close 100 stores and eliminate some 10,000 jobs and reportedly has approached rival Hudson's Bay over a potential merger.
Those woes have sparked a greater willingness to try new things. "There's just a lot of experimentation going on," said Steve Laughlin, IBM's general manager for global consumer industries. "I would argue not nearly enough." Industry insiders are bullish on greater use of hand-held tablets so employees can call up a client's purchase history or parry questions from well-informed customers about pricing and product information.
Retailers also are turning to data analytics, and IBM is working with them to make use of big data from smartphones on customer patterns, for example to see if shoppers are visiting the shoe department but not buying anything. Chains like Target and Macy's have even hired their own engineers to review data. But the new technologies come with risks. Nordstrom in 2013 said it was pulling the plug on a smartphone tracking program after some customers raised privacy concerns.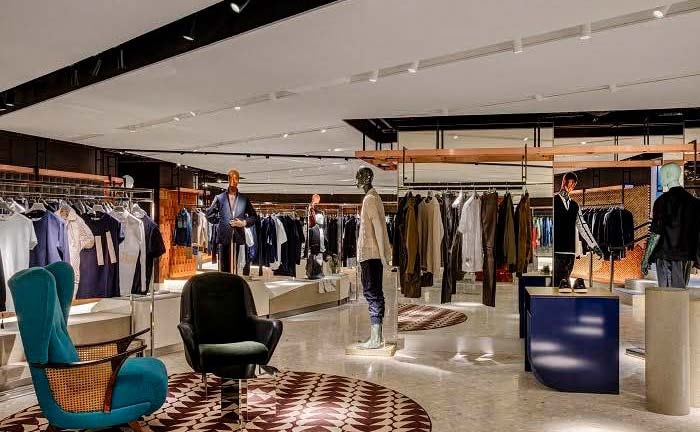 Retailers also are divided on how to make use of ubiquitous mobile apps. Some view them as valuable tools -- notably for sending promotions or coupons to customers in or near their stores. But others say mobile apps can detract from the in-store experience. "When they come to the store, you don't want them to interact with the app," said Ronny Max, a retail industry consultant who specializes in behavior analytics. "The whole point of them coming to the store is so they can interact with the store."
Interactive dressing room
One new feature generating interest is the interactive dressing room, unveiled at Ralph Lauren's 5th Avenue flagship store in New York and a handful of other stores. The technology, developed at Oak Labs, a company started in 2015 by former eBay employees and others, gives customers an electronic link to staff while they are trying on clothes.
Customers can request different sizes and colors without having to get dressed again and go back into the store. "You've shown a lot of intent if you've picked up an item and gotten undressed," said Michael Franklin, co-founder and chief business officer at Oak Labs. The system also can translate between different languages, suggest complementary items and process transactions.
Oak Labs declined to provide pricing details, but claims the technology boosted average purchases by 55 percent in the handful of places it has been tried. Fans of the technology say it also can play a role in managing inventory and addressing problem items, such as a jacket that is repeatedly tried and set aside because of poor fit.
But analysts doubt that such deluxe dressing rooms can be a silver bullet for the sector: high costs mean there is little chance of them being rolled out widely in the United States anytime soon. (AFP)
Photo 1: Amazon Go logo, courtesy of Amazon
Photo 2: Courtesy of Denham
Photo 3: Courtesy of Harvey Nichols
Danielle Wightman-Stone

|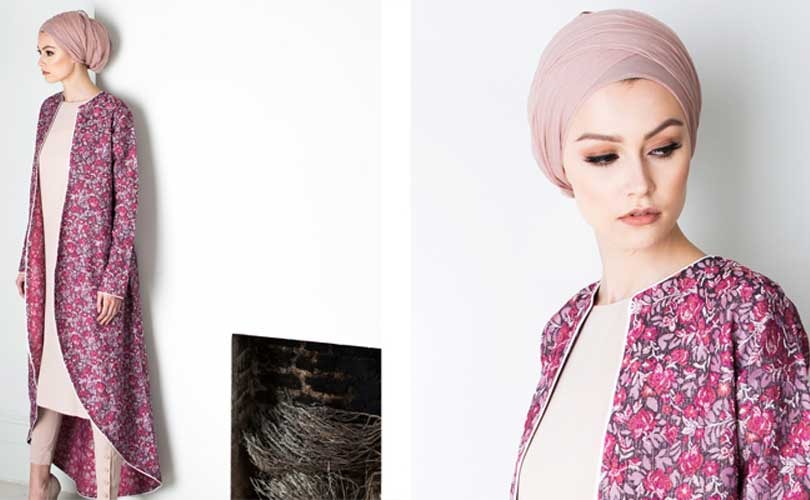 Department store Debenhams will stock clothing from London-based women's modest fashion brand Aab in selected UK and international stores, including United Arab Emirates, Kuwait and Saudi Arabia.
In the UK, Debenhams will host Aab pop-up shops within its flagship store on London's Oxford Street, as well carrying the range in Westfield London, Birmingham Bullring, Manchester Trafford Centre and Leicester.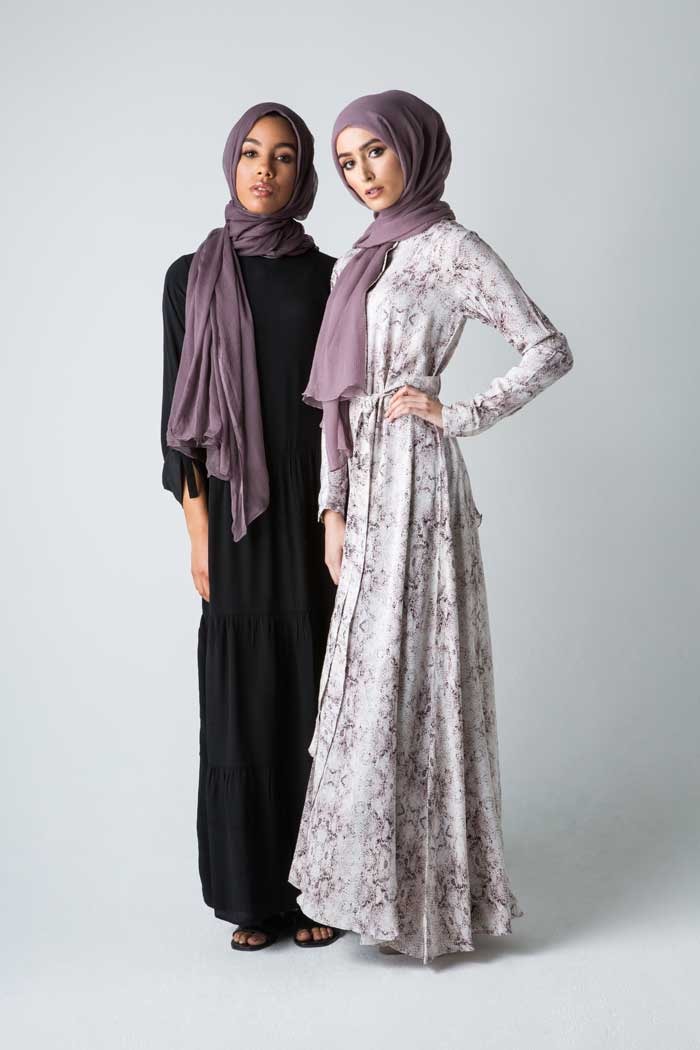 The partnership will also see Aab's full collection launch in May across 14 international Debenhams stores, including locations in the United Arab Emirates and Asia Pacific in Kuwait, Saudi Arabia, Bahrain, Iran, Indonesia and Malaysia.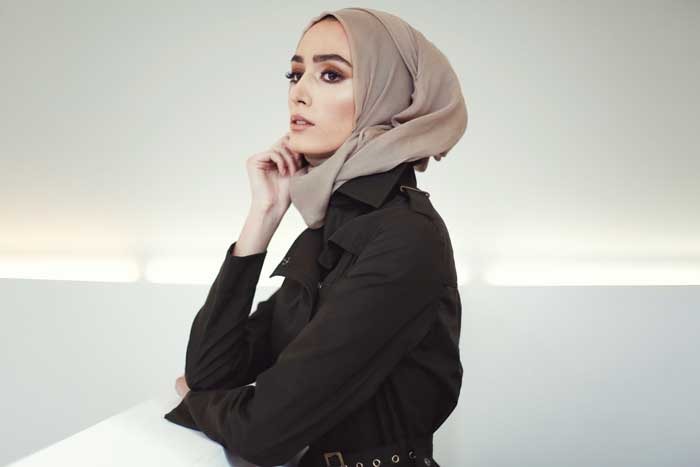 These include prime retail shopping destinations such as Mall of Emirates in Dubai, Avenues Mall in Kuwait City, Yas Mall in Abu Dhabi, Red Sea Mall in Jeddah and Starhill Gallery in Kuala Lumpur.
"Adding the high quality fashion range to our product mix enables us to offer collections that are highly relevant in both international markets and to our domestic customers and is a step closer to creating a product offer that caters for broader customer needs," said Debenhams trading director international Jeanette Whithear.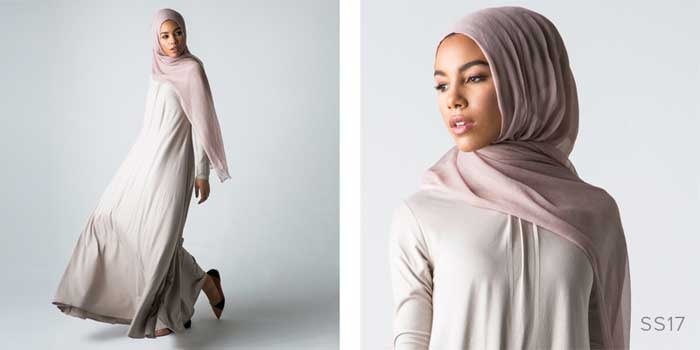 Aab founder and creative director, Nazmin Alim, added: "We started Aab almost a decade ago as a label that redefined modest fashion and one that caters for everyday modern wardrobe staples that are thoughtfully designed with the highest quality.
"The partnership with Debenhams opens up some very exciting opportunities for us. Debenhams is a quintessentially British department store and among the few department store brands with a truly global reach."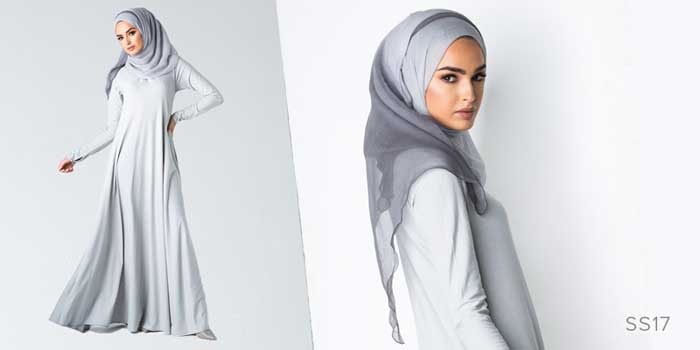 Debenhams to stock Aab modest fashion brand in UK and international stores
Alim added: "With its international stores in prime retail locations, this partnership places Aab in front of our target markets in the Middle East and Asia Pacific, which aligns perfectly with our vision and future growth."
Aab launched in 2007 and offers abayas, hijabs, kimonos, long-sleeve shirt dresses and accessories. In March 2015 the brand opened its first standalone store in the East Shopping Centre in East London, followed by its second in Bradford.
Modest fashion is one of the fastest growing sectors in the fashion industry, with the latest Global Islamic Economy report forecast it to be worth 327 billion dollars globally by 2020.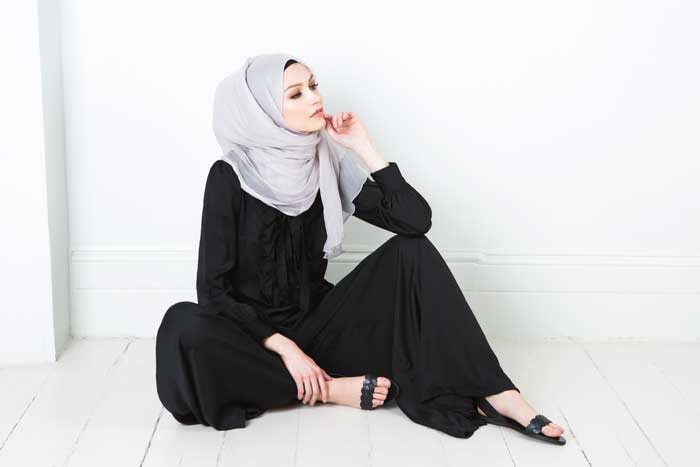 This forecast expenditure is why mainstream brands and retailers including Mango and DKNY have already begun launching Ramadan collections to capture this market, while House of Fraser started stocking Shorso sportswear hijabs in 2015 and burkinis were stocked at Marks & Spencer's last year.
This month will also see the first London Modest Fashion Week taking place at the Saatchi Gallery, organised by Haute Elan, an online retailer targeting Muslim women. The event will take place from February 18-19 and will showcase more than 40 modest wear brands including emerging local designers and international brands.
Images: courtesy of Aab