Don-Alvin Adegeest

|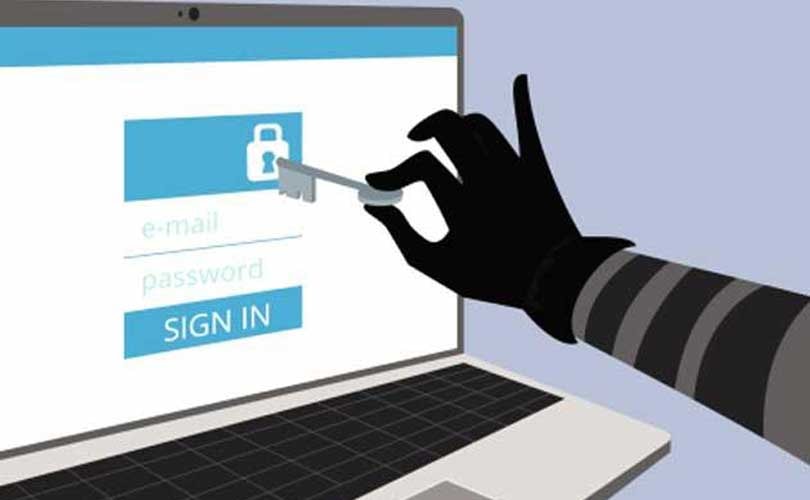 The British Retail Consortium's annual Retail Crime Survey has revealed disconcerting figures.
53 per cent of retail fraud is now cyber-enabled; violence and abuse against staff has risen by 40 per cent in the past year; the overall number of retail crimes committed has risen to 3.6 million.
The cost of retail crime to the industry is 660 million pounds a year
The annual cost to the industry is a whopping 660 million pounds. Customer theft alone is costing businesses 438 million pounds per year. No wonder 56 percent of retailers feel police support is poor.
"These figures reflect a deeply concerning trend. Attacks on retail workers are intolerable, as are attempts to defraud customers. A significant aspect of the cyber security challenge for retailers is the attractiveness of customer data from the point of view of criminals, many of whom operate outside UK borders but can nevertheless gain relatively easy access to UK digital networks, said Helen Dickinson, OBE, Chief Executive of the BRC.
"Retailers are doing everything possible to ensure that staff members and customers are safe and protected. But this rising tide should be stemmed through even stronger cooperation between industry, the government, law enforcement and the private security industry. There is work to do to further improve collaboration between the UK retail industry and its partners, and raise standards of security and policing of these threats across the country," Dickinson added.
The BRC Retail Crime Survey sample covered 37 percent of the retail industry by turnover and 35 percent by staff, accounting for 1.1 million employees.
Photo credit: Cyber Crime, Source: KPMG website
Danielle Wightman-Stone

|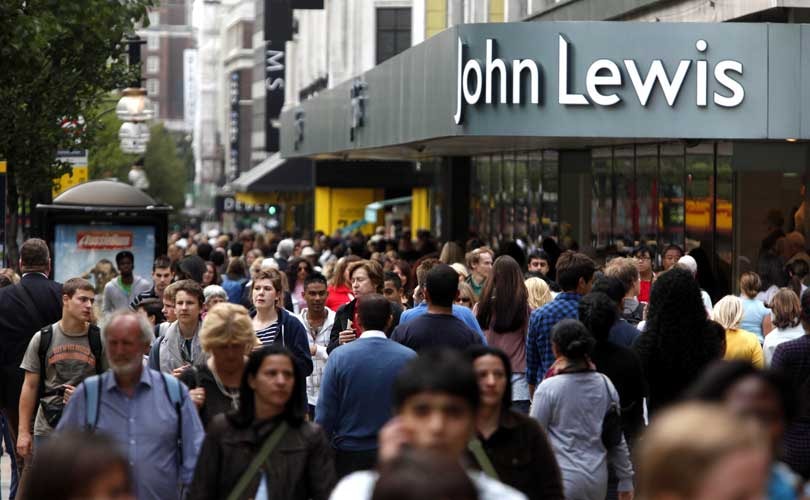 Department store chain John Lewis has cut its "no quibbles" 90-day refund window to just 35-days.
The new rule, which although is significantly shorter, is still longer than average return policies on the high street, and the retailer has said that most customers will not notice a difference as the majority of return products are done so within 35 days anyway.
A spokeswoman for John Lewis said: "Our 35 day, no quibble, returns policy for unwanted items which we're introducing this week will be one of the best returns policies of all UK retailers. Before we made the change, we asked our customers about our policy and found that over 85 percent were unaware of our policy for unwanted items and over 90 percent of customers who change their mind about a product bring it back within 35 days.
"Today, our product ranges, particularly clothing, change much more frequently than they used to and bringing items back once products are out of stock can lead to disappointment. In addition, customers can now return a John Lewis product much more easily at over 400 locations across the UK."
The returns policy change came into effect on February 1. All items purchased before then will continue with the 90-day rule, however, if the customer opts to return or exchange the item, they will be switched over to the 35-day policy.
Image: courtesy of John Lewis
Danielle Wightman-Stone

|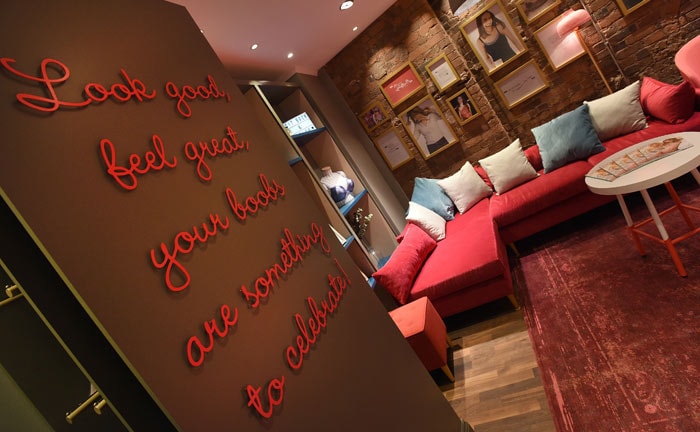 Lingerie retailer Bravissimo is set to relocate from Queens Arcade in Cardiff to the St David's shopping centre this spring to create a 3,978 square foot regional flagship.
Located on the upper level on the Grand Arcade, in close proximity to John Lewis, the new store will be set across two floors and will stock Bravissimo's full collection including own-brand lingerie, swimwear, and clothing. It will also sell a selection of lingerie and swimwear from other brands.
Sarah Tremellen, founder and chief executive of Bravissimo, said: "Designing the new store has given us a great opportunity to reflect the sense of community and fun within our brand.
"We aim to provide a really welcoming space for our customers to come and feel uplifted and good about themselves, and we can't wait to welcome them to our new shop in one of the UK's leading retail hubs."
Speaking on behalf of the St David's Partnership, a joint venture between Land Securities and Intu, Colin Flinn, regional director at Intu, said: "The addition of the Bravissimo flagship to St David's portfolio will further strengthen the centre's regional draw, and alongside our high-profile fashion brands the new larger store will appeal to the existing loyal customers in Wales."
The news follows a successful 2016 for St David's which saw the arrival of a number of fashion and lifestyle brands such as Victoria's Secret, Kiehl's, Footlocker and Seasalt. The shopping centre has more than 200 shops and restaurants and is anchored by the largest John Lewis outside of London as well as a Debenhams and Marks and Spencer.
Image: courtesy of Bravissimo
Danielle Wightman-Stone

|
Six out of 10 Brits admit to being "spontaneous spenders" who can't resist buying items on impulse when an offer is available, new research from Barclaycard reveals, which many later come to regret.
British sales shoppers spent an average of 183 pounds during the recent festive discount period but have returned, or plan to return, 70 percent of their total spend. The top three impulse purchases made in the post-Christmas sales were clothes (53 percent), shoes (22 percent) and electronics (16 percent).
These "spontaneous spenders" can't resist the temptation of a promotion or special offer, says Barclaycard, even if it's for something they don't really need, with over three in 10 shoppers admitting that items bought during a discount end up being used or worn "less than expected" or even "hardly ever at all".
Yet one in five sales shoppers (17 percent) say they regret some or all of their sales purchases, with the main reasons cited as: buying items which did not fit (30 percent), receiving online purchases which looked different when they arrived (24 percent) and later deciding items they liked but didn't try on didn't suit them (22 percent).
While traditionally Boxing Day sees crowds flocking to the high street and online in a bid to grab a deal, this year Barclaycard data shows that Friday, December 30, 2016, was the busiest day for end of year sales shopping. The number of transactions on this day increase by 23 percent compared to the same day in 2015, as shoppers hit the sales before the weekend's New Year's celebrations began.
Sharon Manikon, customer solutions managing director at Barclaycard said: "Sales can be an inviting time for people to indulge in a quick purchase, particularly for items coveted before a reduction, which can be a very cost-effective way to shop.
"But it can be a good idea to set a budget in advance, because as our data shows, many shoppers can't resist an offer or promotion and end up impulse-buying items which they don't really need, and later come to regret."
Danielle Wightman-Stone

|
More than 40 percent of online spending in the UK was via a mobile in 2016, according to Adobe's latest Digital Index.
In the run-up to Christmas, for every 10 pounds spent online in the UK, 4.10 pounds was done so over a smartphone. In addition, the data reveals that just under two-thirds (60 percent) of online visits to UK retailers during the holiday season were made on a mobile device.
That's a huge increase compared to Q2 of 2016 when smartphones were responsible for just over a third (36 percent) of traffic to UK retailers, and only 1.70 pounds of every 10 pounds spent online.
The UK's mobile spending and visits to retailers over Christmas was also substantially higher than the rest of the world, for instance 3.10 pounds in every 10 pounds, and 50 percent of online visits to retailers came via a mobile in the US, while the Nordics recorded 3 pounds in every 10 pounds and a 49 percent share of traffic, and Germany saw mobile revenue drop to 2.70 pounds and traffic to 44 percent.
John Watton, EMEA marketing director, Adobe, said: "2016 saw an unprecedented surge in online Holiday shopping, and mobile shopping in particular. Consumers' desire to purchase items on mobile devices is clearly there.
"In an increasingly competitive retail market, it's critical that retailers continue to personalise the shopping experience – across all devices and touchpoints – so that users are compelled to purchase more on their smartphones throughout the whole year."
Overall, the report notes that it was a strong holiday season for the UK, with 24.48 billion pounds spent online during the period, an increase of 11 percent compared to 2015. It adds that the strong growth was partly driven by a surge in last minute Christmas shopping, with the amount spent on the last Monday before Christmas, December 19, increasing by 50 percent in 2016.
Don-Alvin Adegeest

|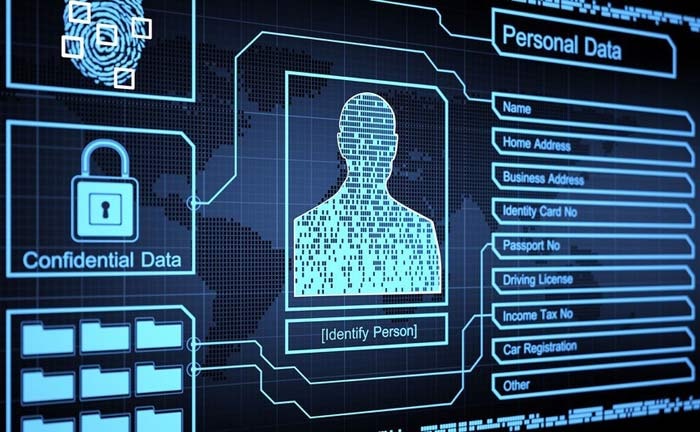 Shoppers are less cautious about sharing personal data, but it comes at a price for retailers: they expect rewards in return.
A new global study by market intelligence company Gfk has revealed 27 percent of internet users across 17 countries strongly agree that they are willing to share their personal data in exchange for benefits or rewards like lower costs or personalized service. This contrasts to 19 percent who are firmly unwilling to share their data.
20 - 30 year olds most likely to share data
The affirmative group has an age and geolocation demographic: People aged in their twenties and thirties are most likely to share their data, with a third saying they are firmly willing to do so (33 percent and 34 percent respectively). They are followed by those aged 15 to 19 years old, at 28 percent.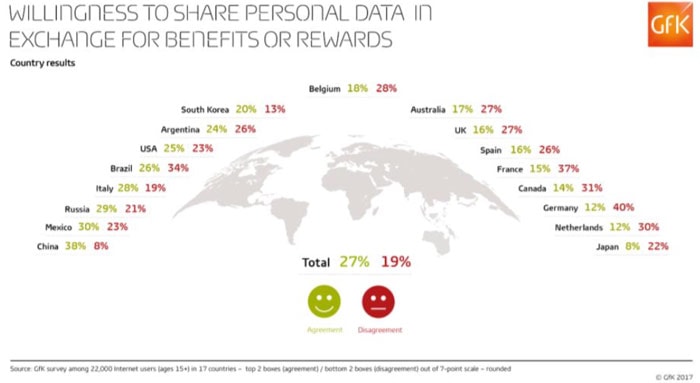 People in China are most ready to share their personal data in exchange for benefits, with 38 percent of the online population saying they are firmly willing to do so and only eight percent firmly unwilling. Other countries with higher than average levels of willingness are Mexico (30 percent), Russia (29 percent) and Italy (28 percent).
The five countries with the highest levels of people firmly against sharing their data are Germany (40 percent), France (37 percent), Brazil (34 percent), Canada (31 percent) and the Netherlands (30 percent).
These findings will allow brands and retailers to save time and resources by recognizing in advance which target audiences in each country are likely to respond to standard data-sharing offers, and which audiences will require bespoke offers that are aligned with their specific mindsets.
Source: Gfk Global Studies
Photo credit: Think Big Teradata Company
Don-Alvin Adegeest

|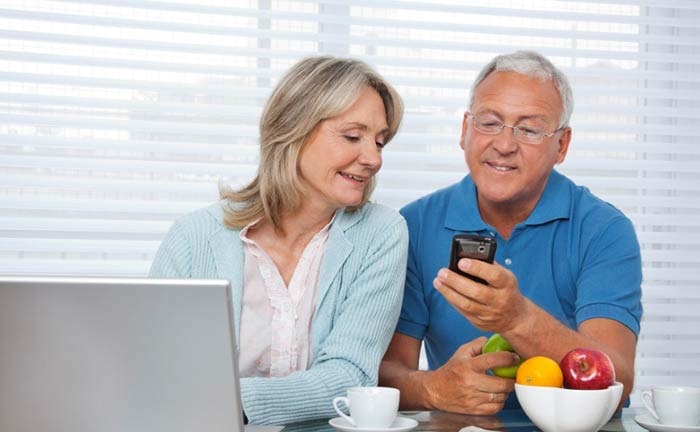 For many retailers, winning over the Millennial shopper has been a priority in sustaining their business in a difficult economic climate. After all, this is the demographic which will soon be the largest spending group. But what appeals to the 'me' generation is far from what other demographics expect from retailers and brands, and the affluent over 55s, for example, are seeing a disconnect with retailers that once wooed them for business.
New research from retail loyalty agency ICLP found that 82 percent of over 55s say that even their favourite retailer doesn't understand their needs, while 2 in 3 say that they do not feel valued by their favourite retailer. ICLP further reveals that UK retailers are losing touch with the over 55s, or Baby Boomers, in their ongoing pursuit of millennial shoppers.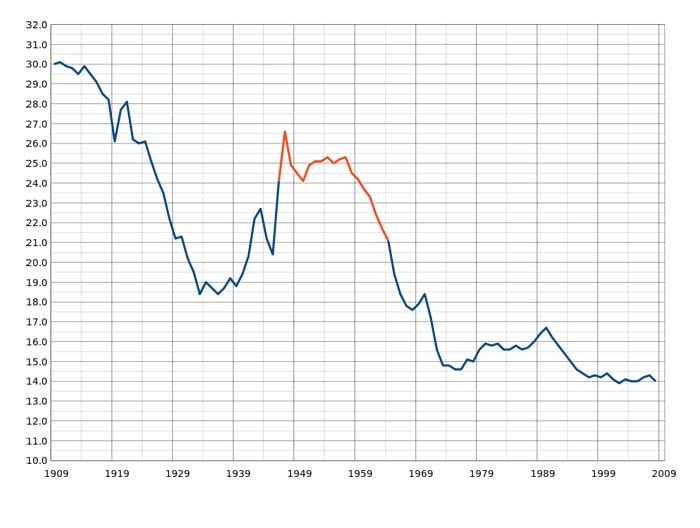 Baby Boomers not valued by retailers
ICLP surveyed more than 1,000 UK consumers and found that while many retailers go after the Snapchat generation, older shoppers are being left feeling cold.Just 29 percent said that they felt appreciated as a regular customer, compared to 48 percent of Millennials.
As part of the research, ICLP also asked shoppers what would make them feel more loyal to their favourite brands and what would make them spend more. The results demonstrated that 73 percent said that they would buy more if they were rewarded better by their favourite retailer. 60 percent would buy more if brands communicated with them better, demonstrating the value of retailer communications when it comes to building devoted and profitable relationships with consumers
Jason De Winne, General Manager at ICLP, commented: "At a challenging time for the high street, many retailers are doubling down on their efforts to lure millennial shoppers into their stores and onto their homepages. This sometimes comes at the expense of Baby Boomers, who tend to be more affluent, but require the same high level of attention that Millennials do to keep them loyal and devoted. It is this demographic which continues to support their local high streets, but are also increasingly tech savvy and spending online – and yet many brands are ignoring them."
"Retailers should aim to build more emotional connections with customers in all desired segments by making communications, rewards, and other touchpoints as relevant as possible. This must be powered by insight, so that the loyalty strategy can be informed by understanding each segment's needs. The closer a customer feels to the brand, the greater the likelihood of them shopping again and becoming brand evangelists."
Photo credit: Baby Boomers, Wikipedia, Baby Boomers Sparks Retail App
Danielle Wightman-Stone

|
Appetite for luxury by Chinese consumer has increased by 20 percent, returning to its 2013 level, according to the 2017 Hurun Chinese Luxury Consumer Survey.
China's Hurun Research Institute annual survey, which reveals brand preferences, consumption habits and lifestyle trends of China's wealthiest individuals, shows that 90 percent of Chinese millionaires are confident in China's economic development.
There was good news for the UK in the results, Britain was ranked 6th in the preferred international luxury travel destination list, rising four places in the rankings from last year, behind the Maldives, France, the US, Australia and Japan.
Harrods took the best London luxury shopping destination honour for the fourth consecutive year, while Backes and Strauss were named the best British jewellery watch brand for the first time, and Jimmy Choo was crowned the best shoes for women.
There was also good news for Burberry as it bounced back into the top ten brands for gifting for men, ranking sixth after Apple, Cartier, Louis Vuitton, Moutai and Chanel.
In the women's gifting top ten, Louis Vuitton took top honours ahead of Apple, Chanel, Bulgari, Cartier, Hermes, Montblanc, Dior, Gucci, and Prada.
Overall best fashion label for women was taken by Chanel, as was the best accessory for women honour, while the best fashion label for men was awarded to Giorgio Armani, and Cartier was named best accessory for men.
Don-Alvin Adegeest

|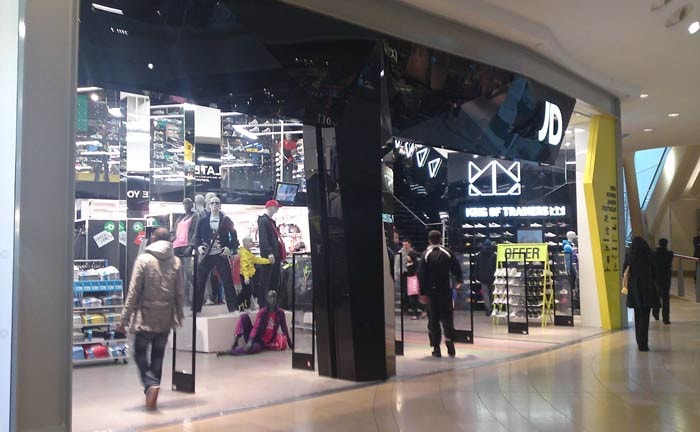 JD Sports staff at its Rochdale warehouse has seen at least 140 of its staff members sent to hospitals, a Guardian investigation reveals.
According to documents the newspaper obtained under freedom of information, ambulances visited the warehouse 166 times in the last four years, with 140 of those incidents leading to a trip to the hospital.
The warehouse employs 1500 people, including agency staff, however JD Sports stated not all ambulance dispatches have been related to workplace incidents, despite occurring during working hours.
The news follows a Channel 4 investigation last year where workers said the warehouses was "worse than a prison". JD Sports responded the company was "deeply disappointed and concerned by the footage" and was not an accurate portrayal of the company's work culture.
"Health and safety is a high priority and JD have invested heavily in, and are proud of, health and safety at the Kingsway facility, evidenced by our four star for occupational health and safety compliance from the British Safety Council," the company told the Guardian.
Photo credit: JD Sports store, source: Wikipedia Commons
Don-Alvin Adegeest

|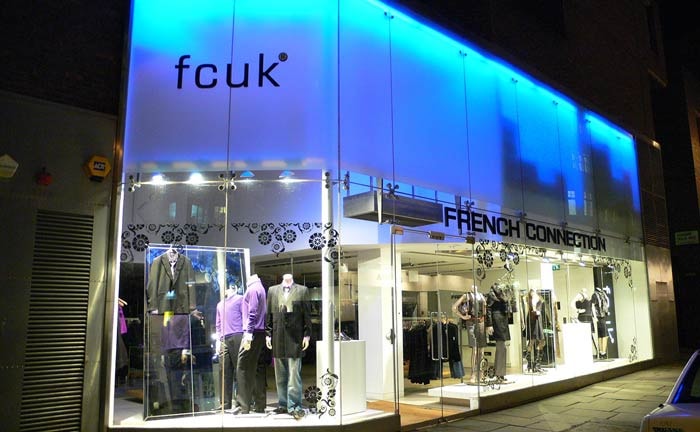 In a changing of the guards, American sportswear giant Under Armour could soon take over French Connection's flagship store on London's Oxford Street.
The British retailer has been looking to offload the building according to the Telegraph, however with a lease expiry date of 2025, it is asking for a swap deal of 10 million pounds.
French Connection has been troubled for some time, however despite the company closing further stores, it saw pre-tax profits increase to 3.5 million pounds form 1.6 million pounds.
French Connection was founded in the early 1970s by Stephen Marks, who remains chief executive, it is based in London and its parent French Connection Group PLC is listed on the London Stock Exchange. The company became notorious for the use of the "fcuk" initialism in its advertising campaigns in the early 2000s, but has struggled to build its success in the 2010s.
Photo credit: French Connection Coven Garden, source: Wikipedia