Danielle Wightman-Stone

|
Doddle, the leading provider of click and collect services for consumers with partners such as Amazon, Net-a-Porter and Asos, have launched 'Powered by Doddle', a click and collect solution that includes all the software, training, communications and analytics modules retailers need to enhance their own click and collect experience.
The 'Powered by Doddle' software supports a set of click and collect processes, including the receipt and storage of parcels, order fulfilment, the handling of expired parcels and paperless returns. The concept aims to leverage the best practices Doddle has in its own stores to streamline retailer click and collect offerings, which it states will improve efficiency, customer service and driving more sales.
The offering also allows retailers to customise their user experience with tailored e-mails, SMS and push notifications, as well as the interface used by staff, meaning that the brand is reflected accurately at each touchpoint. In addition, it also facilitates online order returns, gives access to other retail partners and offers training.
"With 'Powered by Doddle', retailers can now benefit from the best practices we have developed by running our specialist network and the two million parcel pickups and returns we have handled. Now is the time to seize the opportunity click and collect presents for their bottom line," said Tim Robinson, chief executive at Doddle. "With 54 percent of UK consumers now picking up online orders in-store, a best-in-class click and collect service enables retailers to increase revenue, improve internal efficiency and deliver a superior user experience that keeps their customers coming back."
Doddle's streamlined user experience has earned the company a Net Promoter Score of 82, for directly improving retailers' opportunity to increase customer loyalty through an improved click and collect user experience.
Don-Alvin Adegeest

|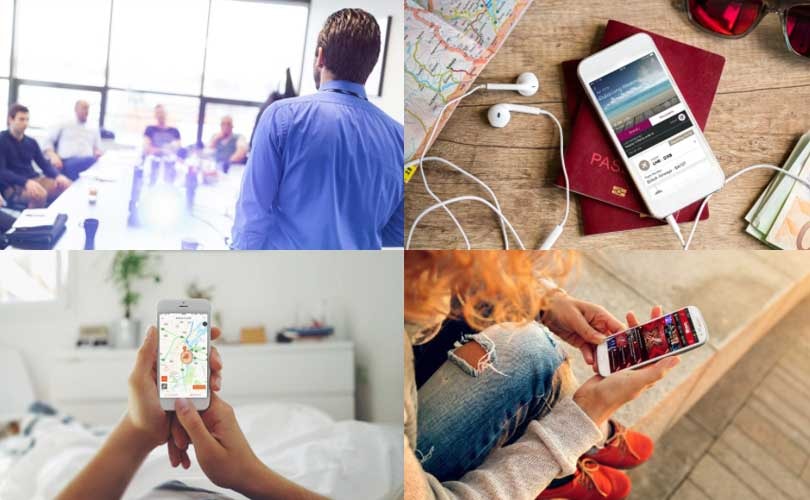 A new report on British consumer's shopping habits shows UK customers are leaning towards online. It's well documented that the younger the shopper, the more likely they are to shop via a website or an app.
A retail report by Apadmi, a company that develops mobile applications discovered that over half (55 percent) of all shoppers preferred to shop online rather than in-store because they believe it is quicker and less hassle.
Typically, those born in the millennial age bracket are technologically savvy and are very likely to embrace any new online developments introduced by their favourite retailers – 75 percent of the 18-24 demographic said they would comfortably shop online.
But, whilst many prefer the online shopping option over going into a store, only 17 percent of those in the survey said they have used a retail app.
So shoppers are clearly keen to use more convenient methods, but won't go out of their way to use a retail app unless it offers a different customer experience than online, such as cashback or incentives unique to the app platform.
54 percent of their survey respondents echoed this sentiment, saying they wanted better incentives and loyalty schemes in their retail app.
Photo credit:Apadmi apps, source: Apadmi website
Danielle Wightman-Stone

|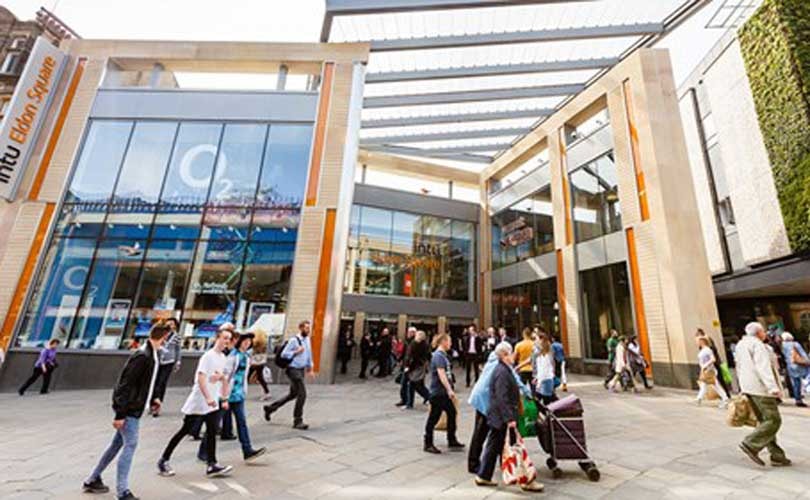 A new report from Intu and Revo is calling on the Government to do more to support and promote the retail industry, as its findings show that international retailers find many of the features of the UK retail market attractive, but the UK's business rates regime is putting off potential new entrants.
The research conducted on behalf of Revo and Intu by Conlumino among 130 international retailers, found the UK is seen as attractive across 36 key factors including solid economic growth rate, a sensible approach to labour relations, low corporate tax rate and sound digital infrastructure.
However, almost three-quarters of the retailers surveyed said they would consider other countries in preference to the UK for expanding their business; with the stand-out issue being the high level of UK property taxes, especially business rates.
With the industry generating 326 billion pounds in sales each year and directly employing around 3 million people, the voice of retail property Revo and intu, owner of many of the UK's largest and most popular retail destinations, is calling on the government to review the entire structure of business rates which they state is currently a "disincentive for inward investment and makes the UK uncompetitive".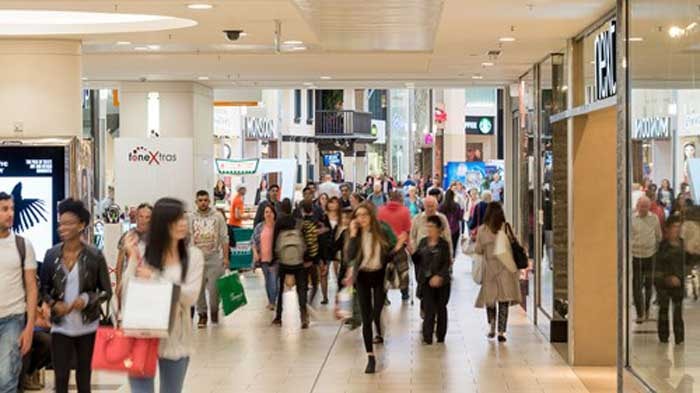 Intu chief executive, David Fischel, said: "The good news is that overseas retailers are interested in the UK because it is a large market, has sensible employment regulations, low corporation tax and a sound digital infrastructure. However, almost three-quarters of the retailers surveyed said they would consider other countries in preference to the UK for expanding their business."
UK business rates putting new retailer entrants
Revo chief executive, Ed Cooke, added: "Retail is a Great British success story, admired around the world for its creativity and innovation. The sector is supported by a dynamic and evolving retail property industry, which is adapting in response to retailer needs, shaped by changing consumer shopping habits.
"Although successful our research shows how, at a time of great political and economic uncertainly, we must take things to another level. Specifically, by looking again at property taxation, to create a more internationally competitive tax environment, and also by more actively prompting our market abroad."
Other recommendations within the report include promoting the UK to international retailers, addressing issues relating to planning and providing more help to navigate the complex legislative and wider regulatory landscape.
The report interviewed 130 international retailers with a collective turnover of 1.5 trillion pounds, consisting of those already in the UK, those considering the UK for expansion and those where the UK is not on their expansion plans. They were asked about their international expansion plans and to rate the UK on 36 factors, identifying barriers to investing in the UK and ranking the UK against other retail markets.
Images: courtesy of Intu
Danielle Wightman-Stone

|
More than 90 percent of British shoppers have stated that they have "fallen out of love" with the January sales, according to a new study from MasterCard.
The reason shoppers no longer feel the post-Christmas clearance as a must-visit is because there are too many deals and promotional discounts throughout the year, and especially in the run-up to Christmas.
The report reveals that 48 percent of shoppers made cut-price purchases in the days immediately before Christmas, compared to 44 percent buying discounted items in the January sales.
UK shoppers are also demanding better deals than before, with two-thirds (65 percent) stating that an item has to be reduced by more than 30 percent to qualify as a bargain, while more than a quarter (26 percent) said they wouldn't get their wallet out unless the price of an item was slashed by more than 50 percent. More than a third of shoppers (37 percent) admitted their expectation of price cuts is higher compared to last year.
MasterCard believes that the loss of appeal in the January sales is due to a combination of sales fatigue, and scepticism around pricing, as British shoppers become savvier about what they spend their money on.
More than half of people (58 percent) said they could not face the crowds, while over a third (37 percent) said they didn't trust the accuracy of discounts advertised, and 31 percent of shoppers shunned the sales to avoid buying things they don't need. In addition, 26 percent stated that the find the sales too stressful to bother with, while 24 percent said they can never find anything they really want.
"The January sales appear to have lost their lustre for many shoppers, as sales fatigue has set in." said MasterCard's UK and Ireland president Mark Barnett. "This situation has been heightened by pre-Christmas price cuts, together with Black Friday and Cyber Monday. They are cannibalising the Boxing Day and January sales. By the time the New Year discounts hit the shelves, many consumers have already had their fill of bargains."
Black Friday and Cyber Monday were found to be the biggest let down for consumers with 26 percent saying they were worse than last year, while 22 percent of shoppers thought the January sales were a flop compared to previous years.
Danielle Wightman-Stone

|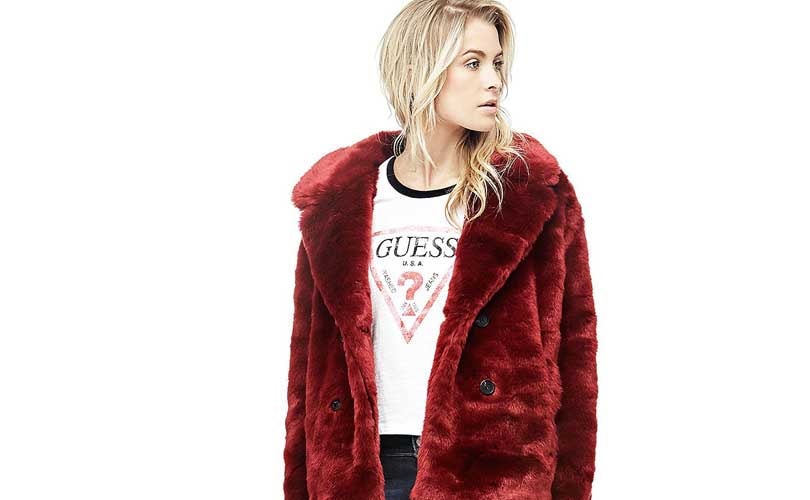 Fashion retailer Guess is to open a 5,000 square foot flagship store on Liverpool One's Paradise Street this spring.
The store will mark the brand's first in the north west of England and will stock the complete Guess collection, including denim for men and women, as well as watches, sunglasses, footwear, and the Guess kids and Marciano ranges.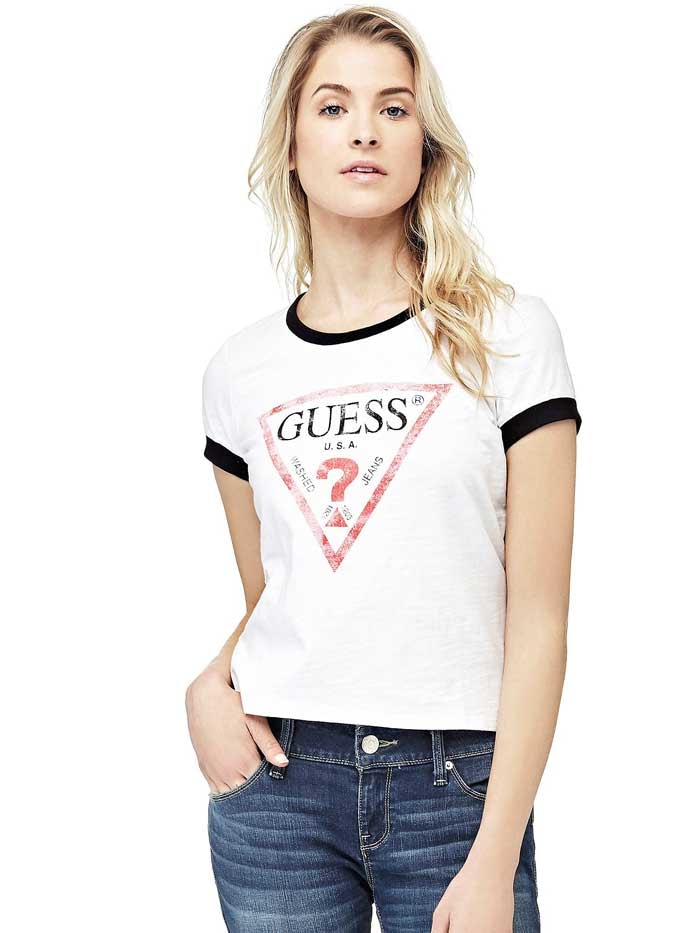 Victor Herrero, chief executive of Guess, said: "Liverpool One has a reputation for being very fashion forward and at the heart of a city that has a unique sense of style, both of which made it an obvious choice for a Guess flagship.
"Confirming that decision was the growth on Paradise Street, where we are joining a collection of complementary brands that marks out Liverpool One as very distinctive, not just in the region, but the UK as a whole."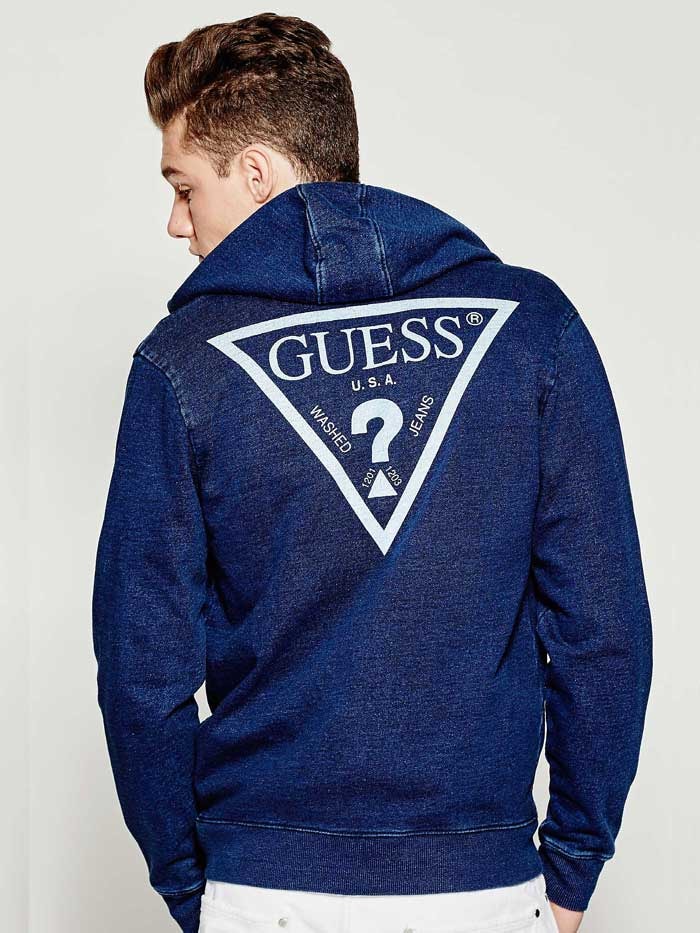 The signing of Guess follows the opening of other regional flagships on Paradise Street including Jack Wolfskin, Lindt, Smiggle and Urban Decay. The five new international retailers total almost 11,000 square feet of fashion and lifestyle floor space.
Miles Dunnett from Grosvenor Europe, said: "The momentum behind Paradise Street continues with Guess, an excellent new addition to Liverpool One's line-up of international brands. Liverpool is highly regarded as one of the most fashion conscious cities in Europe and Guess cements Liverpool One's position as a prime retail and leisure destination."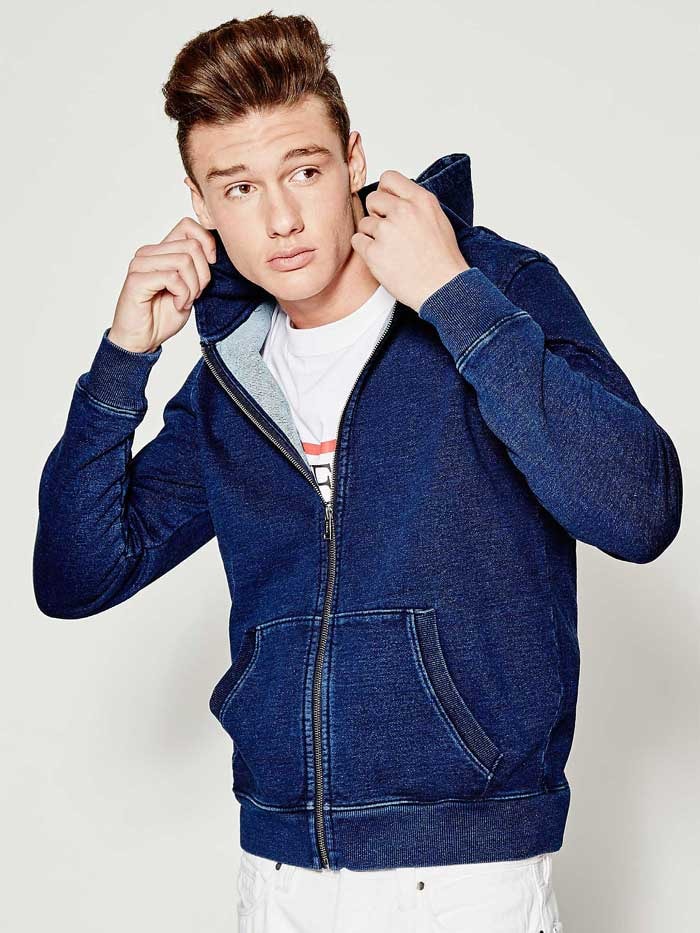 In 2016, Liverpool One's footfall reached 29 million while sales grew by 8 percent compared to 2015, and it saw more than 20 brands open including a new regional flagship for Victoria's Secret.
Images: courtesy of Guess
Danielle Wightman-Stone

|
One of the UK's largest retail property groups British Land has recorded a 0.6 percent year-on-year retail sales growth in the three months to the end of December.
However, the property giant also saw a drop of 0.6 percent in its footfall. Despite the decline, British Land states that both the dip in retail footfall and sales growth continue to outperform industry benchmarks.
The third quarter trading update also revealed that British Land secured 314,000 square foot of retail lettings in the period, with renewals also coming in at nearly nine percent ahead of their estimated rental value. While occupancy rates for its properties remained at 97 percent throughout the quarter.
"British Land has had a positive quarter reflecting the strong positioning of our portfolio and our engagement with occupiers and consumers," said British Land chief executive Chris Grigg. "We have completed over 400,000 square foot of lettings across the business and are progressing discussions with a broad range of occupiers."
Grigg added: "Retail footfall and sales growth continue to outperform industry benchmarks and we have made further disposals of non-core assets and residential units ahead of valuation. The business is well placed; we remain mindful of potential headwinds going forward."
AFP

|
The number of internet users in China -- already the world's highest -- reached 731 million in December, authorities said, as e-commerce drives consumer demand across the Asian giant.
Total internet users rose 6.2 percent from the end of December 2015 and equals the entire population of Europe, the government-linked China Internet Network Information Center (CNNIC) said in a statement Sunday on its website.
E-commerce is a vital part of the government's efforts to China into a consumer demand-driven economy, although Beijing also imposes strict controls on online content, barring citizens from accessing major websites including Facebook and Google.
The government is pushing a so-called "internet plus" project that aims to expand the role of online technology in the economy. The number of people who go online through cellphones has reached 695 million, or 95.1 percent, as computers lose their appeal, according to the CNNIC.
Online consumption via ecommerce has become an increasingly important part of the economy, the statement said, adding that its contribution to GDP growth is gradually increasing.
As of December 12, the number of people in China who used online payments had reached 475 million, up 14.0 percent year on year, according to the CNNIC.
In one example of the growing power of China's online shoppers, consumers spent 17.8 billion dollars in e-commerce giant Alibaba's biggest online shopping promotion on November 11 last year, more than twice the five-day desktop sales from Thanksgiving through Cyber Monday in the US last year. (AFP)
Vivian Hendriksz

|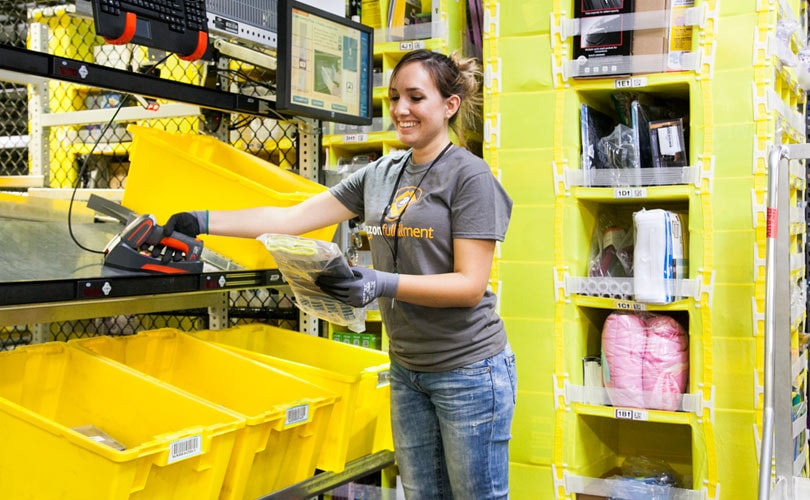 Online giant Amazon has topped the charts for customer satisfaction for the second year in the row, according to the latest UK Customer Satisfaction Index (UKSCI).
The US giant managed to beat online fashion rival Asos, a new entrant to the chart, who came in second place in the bi-annual survey from the Institute of Customer Service. British department stores John Lewis and Marks & Spencer, together with supermarket Waitrose, all retailers with a "heritage in customer service" rounded out the top 5 respectively.
Amazon and Asos both scored 87.3 and 85.8 points respectively on the UKSCI 100 point index - the strongest scores across all 13 sectors measures for UK customer satisfaction. M&S scored the highest within the foot retail sector, with 85.0 points, while Tesco was highlighted as the most improved supermarket, with an increase in points of 1.2.
"Generally speaking, it's been a better year for customer service, with consumers telling us that businesses are improving overall experiences by getting things right first time and dealing with complaints faster and more efficiently," commented Jo Causon, Chief Executive of the Institute of Customer Service.
"However, these factors do not necessarily translate into customer loyalty and recommendation. Just being 'good' is no longer good enough, and organisations should think about how they can deliver outstanding service at all times. With 51 percent of people saying that it has taken them more than two attempts to get a problem fixed, the evidence suggests that customers still feel that they're spending too much time and effort dealing with businesses. "
"To turn this around a greater focus should be given to making things easier and less cumbersome for customers." Causon added that retailers should offer better consistency across all channels as well as more engagement through digital methods by ensuring their employees are "highly engaged and highly skilled, as every customer interaction – regardless of the channel it's on – counts towards business performance."
Photo: Courtesy of Amazon
Vivian Hendriksz

|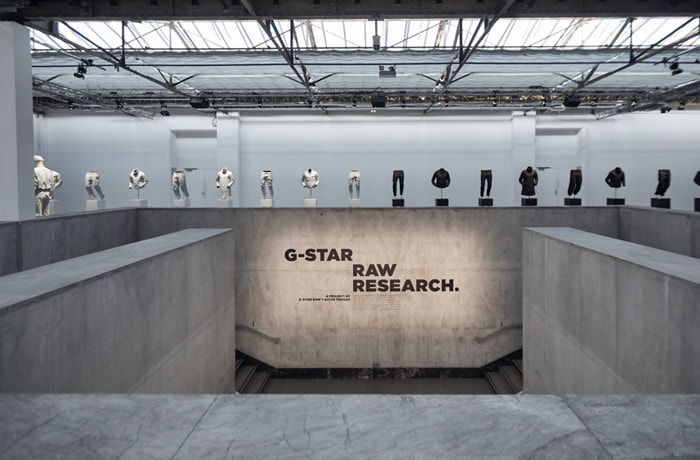 London - The eponymous ready-to-wear line from couturier Azzedine Alaïa has launched exclusively online on Net-a-Porter.
An edit of 60 pieces from Alaïa's spring 2017 collection launched Thursday on the luxury retailer's website, including the signature knitted dresses the rtw brand is known for. In addition to offering its ready-to-wear collection, Net-a-Porter will also offer beauty products from Alaïa, which include fragrance, bath and body items and candles, another first online launch for the brand.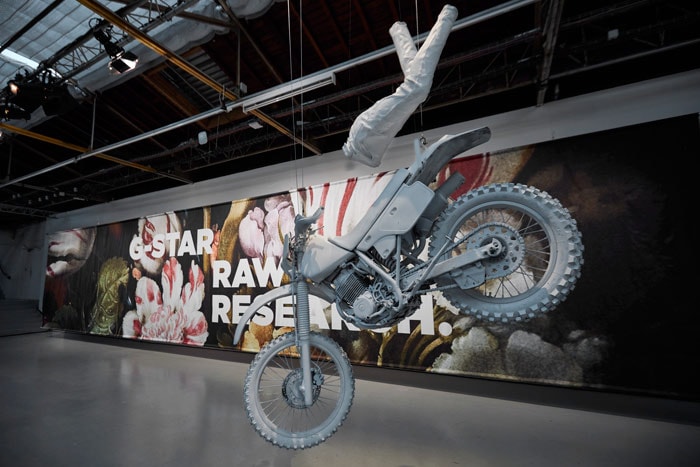 The brand has a much more edited online presence in comparison to some of its luxury peers, only operating an Instagram account as its sole social media channel. But the move sees Azzedine Alaïa becoming the latest designer to join forces with the Yoox Net-a-Porter Group in offering its fashion collections online.
However, it is not the first time that Net-a-Porter offers designs from Azzedine Alaïa. Both the luxury website and the sister platform Outnet.com, the off-season website also owned by YNAP, already offer accessories, footwear and handbags from Alaïa.
Prices for Alaïa ready-to-wear collection range from 280 pounds for the strech-knit shorts to 4,830 pounds for the laser-cut pleated maxi skirt and prices for the brand's beauty products range from 36 pounds for a shower gel to 1,800 pounds for their Eau de Parfum.
Photos: Courtesy of Alaïa and Net-a-Porter
Vivian Hendriksz

|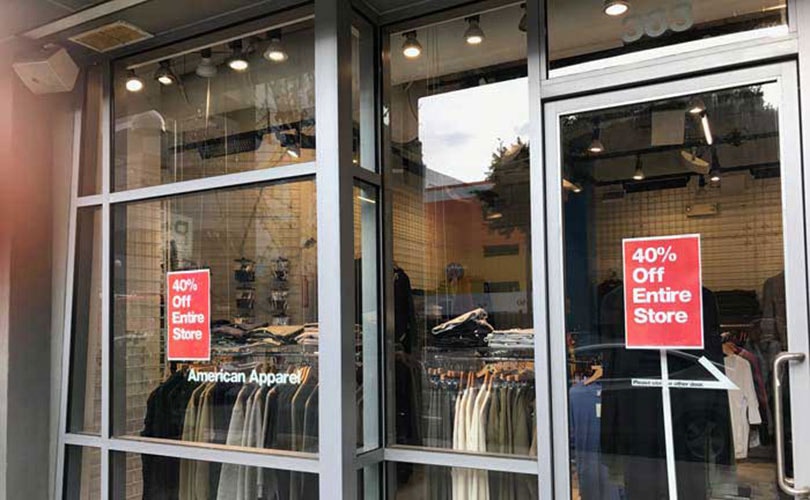 UPDATE London - Although bankrupted American Apparel may have found a new owner in the form of Canadian manufacturer Gildan Activewear, the future of the retailer's store chain was remained bleak as the agreement did not include store locations.
Earlier this week news emerged that the Los-Angeles based company had let go of approximately 2,400 employees, with a total of 3,500 jobs being axed across the board, from garment factory workers to senior management roles. As the company was unable to find a buyer for its 110 store portfolio, reports indicated that American Apparel would begin shuttering all its stores across North America with immediate effect.
However, a spokeswoman from American Apparel has stressed that the remaining stores are set to stay open for at least another three months. Arielle Patrick confirmed to Business Insider that under the terms of American Apparel's sale to Gildan, which includes a 100-day license, no stores will be shut during the period. The retailer added that it has not shut any additional stores in North America since the closure of nine stores, announced last October.
If American Apparel does shut all of its stores, then an additional 2,000 store workers will be made redundant. Until then, the fashion retailer is trying to sell off as much stock as possible, and is currently offering a 40 percent off discount across its entire collection online and in store. American Apparel previously shut all but one of its store in UK last month after it fell into administration.
Photo: FashionUnited