Vivian Hendriksz

|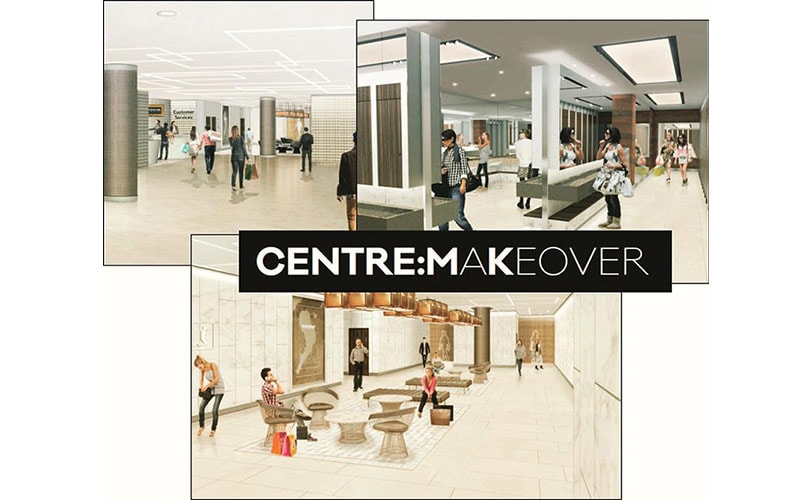 Centre:MK, shopping and leisure destination in Milton Keynes, is set to undergo a 60 million pound revamp over the next three years.
The first stage of the refurbishment, which includes the 10 million pound renovation of Sunset Walk, the new premium quarter in the centre was recently completed according to the joint owners of the centre Hermes Investment Management and AustralianSuper.
The second phase of the redevelopment will see the shopping centre undergo a complete overhaul to offer customers brand new customer facilities, including a new 1,400 space multi-levelled car park next to John Lewis. Named 'Re-Imagining an Icon', the refurbishment aims to ensure the shopping centre is able to fulfill the needs of shoppers today.
In addition, the next phase will also focus on improving the Deer Walk area and includes new customer service lounges, family facilites and public toilets. The investment will also be used to launch new initiatives such as an Centre:mk app, website, social media platform and digital wayfinding.
"Our 60 million pound programme of investment is designed to enhance the experience for visitors, leading to increased sales for our retailers and restaurants," said Ed Sellick, Asset Manager, on behalf of Hermes Investment Management and AustralianSuper. Kevin Duffy, centre director added: "Centre:mk plays a significant role regionally as we provide a critical mass and diversity of offer unavailable elsewhere."
"The investment in the malls, wayfinding, facilities and customer service will collectively allow us to build upon the place making we have created and further improve the space. These plans ensure Centre:mk is always relevant for the consumer and retailers and will create a refreshing, exciting and modern look and feel within the iconic destination."
Photo: Centre:MK, Facebook
Danielle Wightman-Stone

|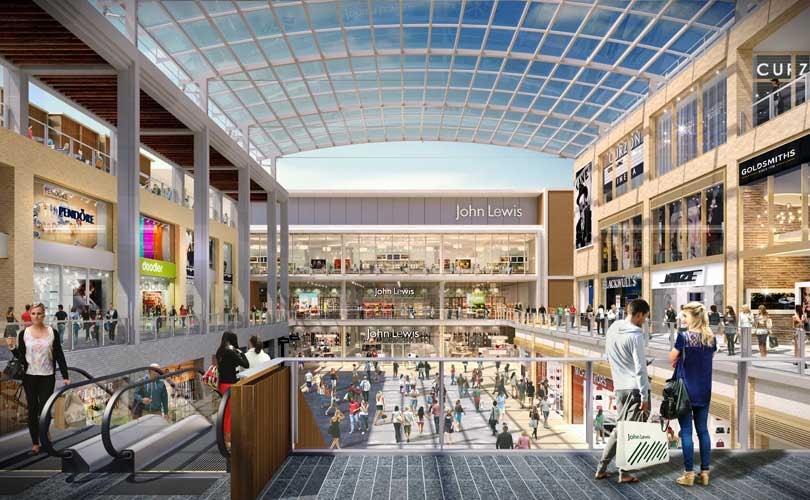 Mint Velvet, Guess and Gant are among 13 new retailers to have signed up for units at Westgate Oxford, which is due to open in October.
With 10-months until opening, Westgate Oxford has revealed that the redevelopment is 70 percent pre-let, with fashion names including JD Sports and Accessorise, joining other high street favourites including Cos, H&M, & Other Stories, Russell & Bromley, Victoria's Secret Pink, Charles Tyrwhitt, River Island, Superdry, Primark, Ted Baker, Joules, and New Look.
There will also be a strong designer brand presence with Michael Kors, Hugo Boss, Tommy Hilfiger and Calvin Klein already signed up to units.
The 400 million pound redevelopment of Westgate Oxford, being developed by Land Securities and The Crown Estate, is set to be one of the largest retail and leisure destinations to open in 2017.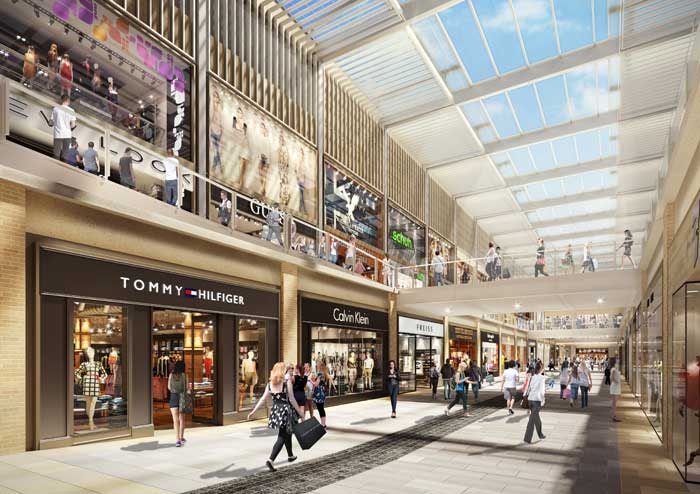 The shopping centre will feature over 100 new stores, 25 restaurants and cafes, a boutique Curzon Cinema, and new public spaces, and will be anchored with a 140,000 square foot John Lewis department store.
The renovation will triple the shopping centre to create a new 800,000 square retail destination.
Images: CGI of Westgate Oxford, courtesy of Westgate Oxford
Danielle Wightman-Stone

|
A third of shoppers would rather 'wash the dishes' than shop in-store, according to a new report by Capgemini's Digital Transformation Institute, that surveyed consumers and retail executives from the UK, US, China, Germany, France, Italy, Spain, the Netherlands and Sweden.
The report, which spoke to 6,000 consumers and 500 retail executives, highlights a growing divide between retailers and consumers on the importance of physical stores, while 81 percent of retail executives see the store as important, less than half of consumers, 45 percent agree.
It found consumers were frustrated with the high street shopping experience that they say offers little of the convenience of online counterparts, with four in ten (40 percent) claiming shopping in-store is a 'chore'. Dissatisfaction was shown to be highest in Sweden and Spain where a respective 54 percent and 49 percent of respondents said bricks and mortar shopping is a chore, while the lowest was in China and the US, 29 percent and 31 percent respectively.
The research found that some 54 percent of the retail executives surveyed admitted they had been slow to digitise their physical stores although it was a top priority for 78 percent of those canvassed. However, 40 percent added that they are limited by both existing technology investments and the capabilities of in-store staff.
The report also notes that consumers are exploring new purchase paths, with more than half willing to buy directly from manufacturers in the future or buy from technology players such as Google, Apple, and Facebook if they partnered with local retailers for last-mile delivery. Overall, 71 percent of consumers would consider bypassing traditional retailers, but this attitude is most prevalent in China, where well over three quarters (87 percent) of respondents would consider alternatives.
Consumers claim in-store shopping a chore in new retail report
Mike Petevinos, global head of consumer products and retail at Capgemini Consulting, said: "Shoppers are increasingly disconnected with the in-store experience, and it's easy to see why. Most physical shops remain stubbornly 'offline', unable to offer the speed, flexibility and sheer ease of use that consumers take for granted on websites. Rumors of the death of the high street store may be exaggerated, but they are becoming uncomfortably close to the mark.
"Many retailers we spoke to admit they aren't digitising stores quickly enough because making a business case for investment is challenging. This report makes it clear the real question retailers have to be asking themselves isn't whether they can afford to transform the in-store experience, but can they afford not to?"
So what can retailers do? Well, the report notes that 70 percent of consumers still believe that stores have a role in their lives as they still want to "touch and feel products before they buy", however, they not only expect to see the same features that they find online implemented in-store, but also want more incentives.
For instance, 75 percent of consumers want to check if stock is available before going in-store, while 73 percent expect same day delivery of products purchased in-store, and 68 percent expect loyalty points for spending time in store and repeat visits, with 61 percent added that they want store memberships that offer lower prices.
In addition, the survey revealed that stores need to do more than sell and fulfil, 57 percent of consumers want retailers to provide social spaces, learning experiences and inspiration, such as cooking or DIY workshops.
Kees Jacobs, consumer goods, and retail lead, insights and data global practice at Capgemini, added: "Brick and mortar stores of the future will need to be very different if they are to give consumers a reason to leave their computer, abandon their dishes and visit. What is clear from this report though is that they still have a big role to play, the industry is going to see a fascinating struggle take place in the next few years to decide what exactly the new breed of retail store looks like.
"The battle to create the modern retail experience, between traditional retailers with a long, successful history of high street store building and new digital entrants built around the internet and mobile technology, is finely poised."
Danielle Wightman-Stone

|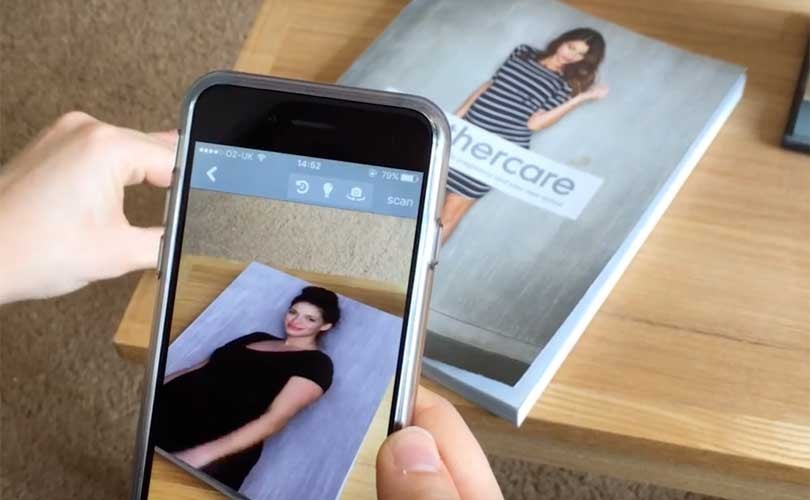 London - What can retailers expect this year? Well, according to consulting, technology and outsourcing agency Capgemini the four key trends will be 'the rebirth of loyalty', 'the Internet of Things', 'virtual reality' and 'biometric recognition'.
Bhavesh Unadkat, management consultant in retail customer engagement design at Capgemini said: "2016 demonstrated a real shift in retailers executing more targeted and relevant content at scale. We also saw digital being used in stores to improve experiences through things like contactless payments and the use of tablets for ordering and engagement. Retailers demonstrated their versatility in finding interesting ways to adopt disruptive technologies such as Augmented Reality and the Internet of Things into their ecosytem.
"No doubt 2017 will be a very exciting year in retail with brands competing for that share of wallet which is more diluted than ever before through the choice the customer has. Retailers are looking for ways to be more meaningful and relevant to their customers, to offer that extra bit more which is not just product and price but great service and experience."
One the key trends is going to be the 'rebirth of loyalty' with Capgemini stating that retailers need to be thinking about how their schemes can be more sustainable and built on a reciprocal value exchange with their customers that provides more reasons to be loyal.
"Loyalty isn't built in a moment, but instead over time, and it needs to be considered as a more holistic outcome, achieved through supporting, inspiring and engaging the segment of one customer," added Unadkat.
Next is the 'the Internet of Things', with the number of wearable devices purchased during 2016 doubling, Capgemini is predicting that this sector will expand its reach in retail. It states that there are lot of opportunities from customer facing to benefits in the supply chain, for instance, having a more accurately measure supply and demand in a near-real-time way will allow businesses to better ensure things do not run out based on a surge in demand, or that stores are not overstocked.
Virtual reality and biometric recognition key trends for retail this year
The third key trend is to see 'augmented and virtual reality' continue to influence retailers' interactions with consumers. There were a number of retailers and shopping centres who used this technology during the festive break and it is expected that this trend is set to continue for 2017, as the virtual reality eliminates the limitations of space and time, so retailers can dream of whatever experience or design they choose.
Capgemini is predicting that this technology will be "more of common site" and will be used to create virtual showrooms and virtual fitting rooms.
One recent example of this was from Mothercare who used the technology to introduced an innovative twist to its catalogue by allowing those customers with its app to scan the page and watch models showcase the products on their screens.
The final trend is 'biometric recognition', which providing opportunities for retailers to really understand and learn more about their customers with the aim of enhancing the shopping experience. While AR and VR employs technology to enhance interaction, biometric recognition allows retailers to instantly collect more details on their customers than a simple online registration form, such as their approximate age, height, gender and preferences. One such use has been to monitor customers' reactions while trying on products so the brand can adjust the clothes offered online accordingly.
Unadkat, added: "Expect 2017 to offer even more innovation and trialling in this space, as retailers look to stay ahead of the competition through the adoption of technologies that are becoming more and more accessible to brands regardless of their size and budget."
Image: screenshot from Mothercare AR video
Danielle Wightman-Stone

|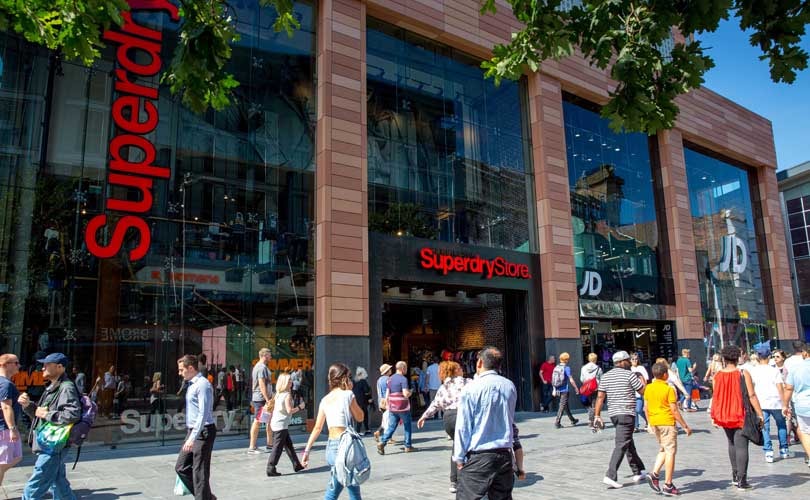 Sportswear retailer JD Sports is to upsize its Liverpool One store to 40,000 square foot, twice the size of its existing store in the city.
The new regional flagship is being designed in-house and promised to bring a "unique concept" to the North West when it opens later this year on Paradise Street.
The retailer's decision to upsize its Liverpool store follows a "highly successful performance", the brand said in a statement.
JD Sports group acquisitions manager, Warren Thompson, said: "Liverpool One is a key location for JD. The additional space will allow us to create something quite spectacular, combining the very best mix of brands and product lines with an outstanding experience for our customers."
Miles Dunnett from Liverpool One operator Grosvenor Europe added: "We are delighted to have been able to create this prime location for JD Sports on Liverpool One's Paradise Street. The significantly larger store reinforces Liverpool One's position as one of the leading retail and leisure destinations in the UK with a line-up of UK and international brands that is second to none."
To accommodate JD Sports' increase, Superdry is relocating to Liverpool One's South John Street where the fashion brand will open a 10,000 square foot store.
The news follows a successful 2016 for Liverpool One, which saw its footfall reaching 29 million and its sale increasing by 8 percent compared to 2015. Last year also saw more than 20 brands opening in Liverpool One including new regional flagship for Victoria's Secret's.
Image: courtesy of Liverpool One
Guy Chiswick

|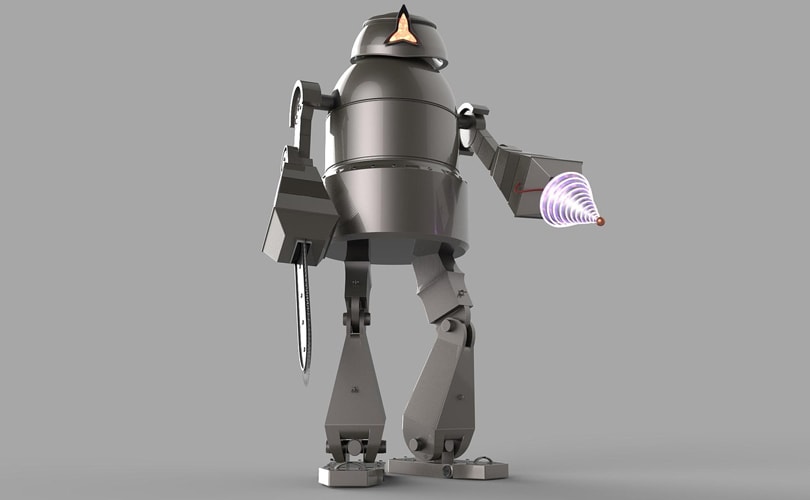 The last year has been characterised by uncertainty, unpredictability and change both on a global political scene and in retailing. In particular, technology has been developing at such an accelerated pace that what's cutting edge in January becomes old news by June. Nowhere has this been more notable than in the retail sector. 2016 saw some great leaps forward in innovation and fashion brands experimenting with new digital technologies. The bar has been set high for 2017 to push the boundaries and innovate even further.
AI everywhere
Technology is now at a stage where Artificial Intelligence (AI) systems can not only analyse data but make predictions, and this has vast implications for fashion retailers. This year, I believe tailored customer shopping experiences will become increasingly elaborate. Brands can easily use AI, which they can harness thanks to the rise in e-commerce and tools like Sentinent.ai, to analyse shopping data in real-time, and entirely redefine how they interact with you.
Some of the more exciting applications for AI in fashion retail are around visual search, offering shoppers items that are similar to a picture they like and have uploaded, and for personalised recommendations. The goal is that AI engines will be able to serve customers the way that a good shop assistant would – by working out what features are important to customers, and which aren't.
It's something we've been seeing already at shoe retailer Skechers.com, where shoppers can click on a product they like, and AI-powered engines analyse the catalogue in real time to identify and serve up similar styles. Italian lingerie company Cosabella is also now using it to rapidly test alternative options for its website design — a process that would have been time-consuming using traditional A/B testing. Clearly, far from being 'inhuman', AI has the potential to help provide a more personal service and accelerate the intuitiveness of the online shopping experience.
Blockchain and the fight against counterfeits
An emerging technology, Blockchain has the potential to revolutionise the supply chain for retailers. Blockchain, a shared ledger for recording the history of transactions, has applications across a range of industries, including retail, finance and manufacturing. It can be used to register the transfer of goods on the ledger as transactions that would identify the parties involved, as well as the price, date, location, quality and state of the product and any other information that would be relevant to managing the supply chain. The public availability of the ledger would make it possible to trace back every product to the very origin of the raw material used, helping to increase transparency One new tool, BlockVerify, promises to use blockchain's transparency to fight against counterfeiting, aiming to make the verification of a product's authenticity as easy as scanning a QR code on the box. Each product will have its own identity on the blockchain to record changes of ownership, which can be easily accessed by everyone. It's being lauded to help in the clampdown on counterfeit drugs, which accounts for huge economic damage and the loss of hundreds of thousands of lives every year, but could also have applications for fashion counterfeiting in the future too.
Robotics in the supply chain
As well as transforming a customer's in-store experience, embracing AI could also change the way fashion products are delivered. Advanced data analytics can help the logistics industry be more agile and efficient and seamlessly link real-time customer demand with stock planning and management.
The future lies in more sophisticated robots which can be programmed for many different tasks such as picking and packing. Delivery is fast becoming a key brand differentiator for fashion retailers, and harnessing the rapidly developing advances in automation and robotics can only help reduce the time to market. Taking it a stage further, the move towards Robotics Process Automation (RPA), provides the glue that integrates multiple systems dedicated to order taking and fulfilment, going beyond physical systems to embrace the underlying software, with the help of AI.
The potential market for deployment of RPA and accompanying systems is huge. PwC estimates that as much as 45 percent of current work activities can be automated, saving 2 trillion US dollars in annual wages.
The rise of voice search
According to Google, voice searches make up more than 20 per cent of all searches now, so it's only a matter of time before consumers will be shouting 'black jeans' into their phones to find the perfect pair.
Ted Baker has already made strides in this space, becoming the first-ever fashion brand application of Google App's Voice Search in its Autumn/Winter '16 campaign film. The espionage-inspired Mission Impeccable film allows users to speak into their phones to activate a Google search.
In Ted Baker's case, the brand is re-imagining window shopping – engaging shoppers who activate Voice Search on their phones – and speak key phrases that appear in their brick-and-mortar window displays – to unlock thousands of incentives and unique products in-store. Using geofencing technology, Ted Baker ensures that customers are where they say they are – within earshot of the shop, bringing an online component to the typical retail experience. It's another example of the online and offline coming together and something that we can expect to see other retailers experimenting with.
Fledgling innovation was well and truly catapulted into the mainstream in a few short months in 2016. From manufacturing and logistics all the way through the consumer shopping journey, innovation has the potential to transform fashion retailers beyond recognition in 2017.
Guy Chiswick is Managing Director of Webloyalty, Northern Europe. He has 17 years' experience in marketing and advertising and has worked for some of the industry's biggest brands as well as emerging start-ups.
Guy leads a diverse team of experts focussed on client development and category growth, and has spearheaded Webloyalty's retail and multichannel client engagement strategy since joining in 2010.
Webloyalty is a leading provider of online savings programmes designed to help companies build stronger, more profitable relationships.
Image: Pixabay
Vivian Hendriksz

|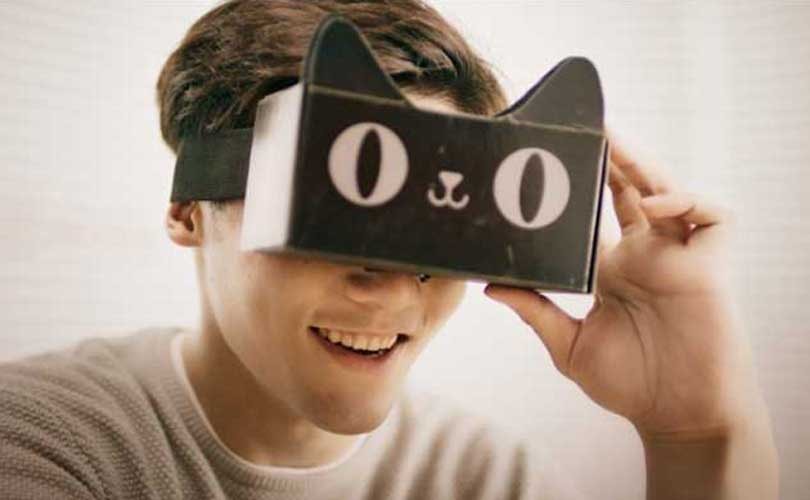 London - Not every retailer may see the future of shopping taking place in the virtual world. However, online e-commerce giant Alibaba is one of it the first companies to launch a full virtual reality shopping experience for consumers through the app Buy+.
Unlike other VR shopping experiences launched by some retailers, which only work with VR systems such as the HTC Vive or Oculus Rift, Alibaba's Buy+ works with a smartphone and cardboard VR headset. Said to offer customers the freedom to browse through items for sale in a virtual mall, customers can "visit" famous department stores, such as Macy's in New York, in VR without having to leave the comfort of their home. Shoppers can even make a purchase in real-time, without being redirected to a retailer's website using Alibaba's Alipay.
Officially launched the week before Alibaba's global shopping festival, Singles' Day, together with a VR cardboard headset, over 30,000 people are said to have visited the VR shopping mall within one hour of its launch, according to Alibaba.
Interested in reading more on VR and Alibaba? Then click here. to read our in-depth piece.
Photo: Courtesy of the Alibaba Group
Vivian Hendriksz

|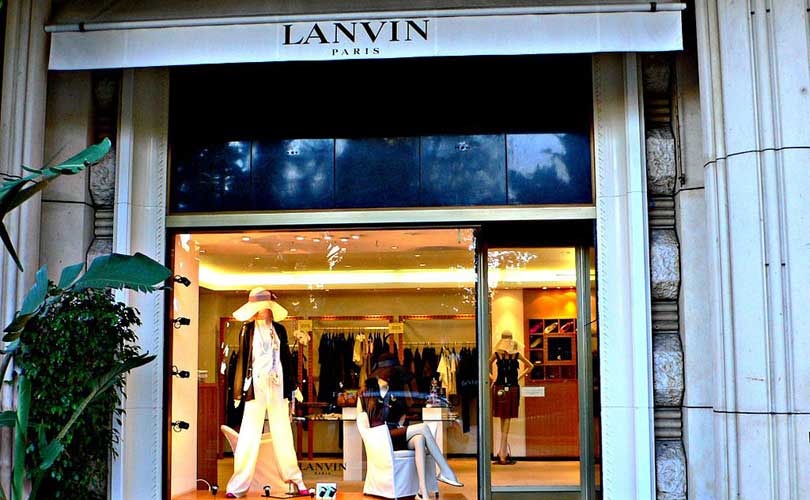 London - It seems as if French fashion house Lanvin has yet to complete a full turnaround following the appointment of its new creative director Bouchra Jarrar. Staff at Lanvin are said to be waiting in fear for a fresh wave of job cut following news that the brand's new creative head was unable to boost sales out of the red in 2016, according to Reuters.
The new creative head, who was appointed last March, designs have yet to strike a chord with the public, as numerous pieces on Lanvin website are currently on sale for up to 50 percent. In addition, the fashion house has been struggling to attract sufficient new customers following the decline in luxury spending and fighting against under-investment, as controlling shareholder Shaw-Lan Wang is said to be unwilling to inject fresh capital into the brand.
She is also said to have stopped private investor and associate Ralph Bartel, from investing more cash into the fashion house as it would affect her stake in Lanvin. "It is clear that the company's situation is deteriorating fast and now it is in a stalemate," one source said to Reuters. "But since Mrs Wang simply refuses to sell or [let the capital] be diluted, there is nothing we can do about it. It is so sad for the brand and its staff."
The French fashion house hired advisory firm Long Term Partners to carry out an audit and its findings, which are set to be presented to the company's board sometime at the end of this month, will include areas the fashion house can cut its cost base, according to the report. The fashion house is expected to report a net loss of over 10 million euros for the fiscal year 2016 in comparison to profits of 6.3 million euros reported in fiscal 2015.
Photo Credit: By HerryLawford (herry) [CC BY 2.0 ( http://creativecommons.org/licenses/by/2.0)], via Wikimedia Commons
Don-Alvin Adegeest

|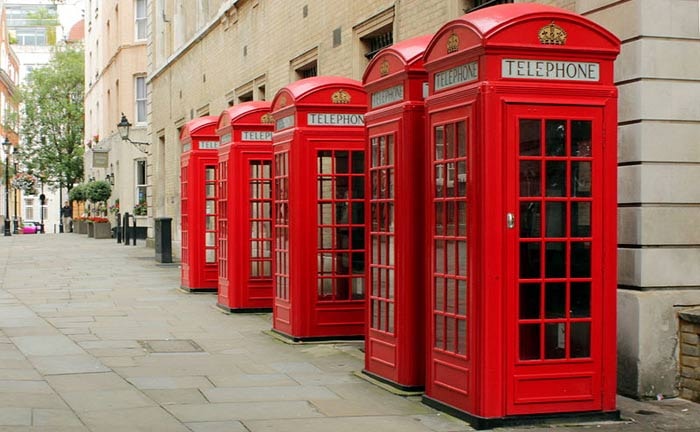 The holiday season saw a surge in shopping tourism taking advantage of the weak pound. According to data released by Worldpay, over 725 million pounds was spent by foreign visitors in the month of December. Lured by the 'bargain' prices of luxury goods and fashion, these 'Brexit Tourists', as they have been dubbed, helped the high street and in-store spending figures.
Worldpay, who process payment data, suggest that foreign card spend rose by a 22 per cent or 130 million pounds in December 2015.
Tourist spending has been key to sales of luxury goods, with London's West End department stores seeing a boost of over a third last year. Spending was not limited to London though, with Manchester and Edinburgh seeing a jump of 19 per cent and 24 per cent respectively noted the Retail Gazette.
The surge of Chinese tourism continued over the month with Chinese card spend up 24 per cent and visitors from Hong Kong spending an extra 69 per cent. UAE shoppers also flooded Britain's high streets with spend up 31 per cent, compared to French and German spend increases of 14 per cent.
"Bricks and mortar retailers have not had things all their own way this Christmas, with the latest reports suggesting UK consumers are increasingly doing the bulk of their shopping online," Worldpay chief marketing officer James Frost said.
"So the influx of free-spending tourists we saw in December will have been a welcome boost for retailers looking to balance the books."
Photo credit:Red telephone box, Picture by M0tty, source: Wikimedia Commons
Vivian Hendriksz

|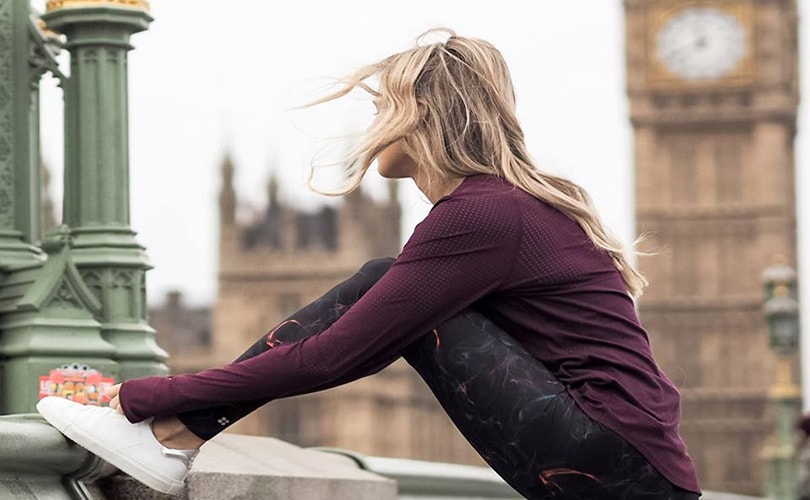 British sportswear label Sweaty Betty is set to open new flagship store at Shaftesbury's 1 Carnaby Street, London.
The new flagship store, set to span 2,200 square feet, will offer the brand's full clothing, accessories and equipment ranges across two floors. In addition the new retail location will also include an exercise studio for in-store classes and events open to customers. The new store addition comes as Sweaty Betty looks to expand its retail presence and scale up its current store, located on Beak Street, where it has been located since 2002.
"We are so proud to be launching our London flagship at the iconic 1 Carnaby Street. Sweaty Betty first opened in Carnaby in 2002, when Shaftesbury were in full swing of their regeneration of this historic London shopping district," said Sweaty Betty owner and co-founder Simon Hill-Norton in a statement. "We are delighted to upgrade our presence in the area and take up such a prominent corner location in this thriving street."
The new retail space also aims to help the brand offer its customers an enhanced shopping experience, with the addition of its studio and entire range offering ."We are pleased to announce this brand new concept for Sweaty Betty who have built a loyal customer base in Carnaby for the past 15 years, and with the increased space can offer a wider consumer experience," said Samantha Bain-Mollison, group retail strategy & leasing executive at Shaftesbury.
The British labe l, founded in 1998 by Tamara and Simon Hill-Norton, currently counts over 40 boutiques across the UK and 10 in the US, including concession stands in leading department stores such as Harrods, Selfridges and Bloomingdale's. An exact opening date for the new store has yet to be announced.
Photo: Sweaty Betty, Facebook