Danielle Wightman-Stone

|
US department store Neiman Marcus has teamed up with Slyce, a leading mobile visual search firm, to launch a new mobile app that enables shoppers to take photographs of fashion items and instantly be provided with close matching products.
The service, named Snap Find Shop, has been integrated into the retailer's existing app and allows users to search for handbag and footwear products with just a picture and it will offer them similar items sold by them that have similar characteristics, such as colour or material. The items will then be available to purchase from "snap to shop".
"Today, most online shopping begins with search - either through key words or navigating filters, and as they say, a picture is worth a thousand words," said Wanda Gierhart, CMO, Neiman Marcus Group. "Visual search removes hurdles, taking you directly from inspiration to gratification. In essence, Snap. Find. Shop. is a revolutionary way to service our customers at any time and any place."
Mark Elfenbein, president & CEO at Slyce added: "Slyce has often been described in the media as the 'Shazam for Stuff' and this integration with Neiman Marcus offers users that highly-intuitive, one-click, snap-to-result experience for luxury fashion. With this partnership, the Slyce platform is able to flex its muscles and deliver on the promise of visual search - in the curated fashion landscape."
The US retailer is testing the technology across its success handbag and footwear categories and if successful it has said that additional fashion categories will be "consider" in the future.
The Neiman Marcus app is available for US shoppers to download from the iTunes app store.
Vivian Hendriksz

|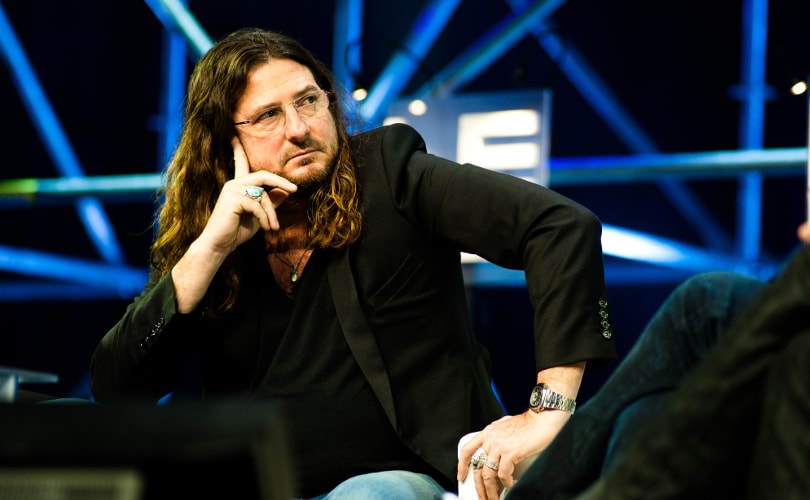 Vente-Privee will be withdrawing from the US market, as American Express revealed it will be ending its joint venture with the French "flash sales" site by the end of this year.
"American Express and Vente-Privee France have made a mutual decision to close Vente-Privee US by the end of the year," wrote American Express in a statement to Fortune. The online start-up, known for its discounted luxury fashion sales which last between three to five days, first began trading in the US in 2011 when it entered a joint venture with the American multinational financial service corporation.
The joint venture allowed the French sales site access to American Express vast client base of cardholders, which helped boost its brand presence whilst giving Vente-Privee credibility in its new "Both companies decided that given the road to profitability for Vente-Privee US was going to be longer than expected, it was time to focus on other priorities."
Vente-Privee to remain active in the US until the end of the year
The US arm of Vente-Privee will continue to run and host sales events and fulfill customer orders to the end of the year and will maintain contact with its brand partners and members until then, added American Express.
The news comes three weeks after Jacques Antoine Granjon, Chief Executive Officer at Vente-Privee revealed in an interview with Fortune that he saw "a vast market opportunity" in the US market. He added that he expected sales for the country to double from 50 million dollars in 2014, to 100 million in 2015.
"In the US apparel is on sale everywhere. So what is the real price? I won't tell you which brands, because they would kill me, but they have told me they open their [flagship] shops for image and to feature their collections, but do their turnover at the outlets. That damages brands."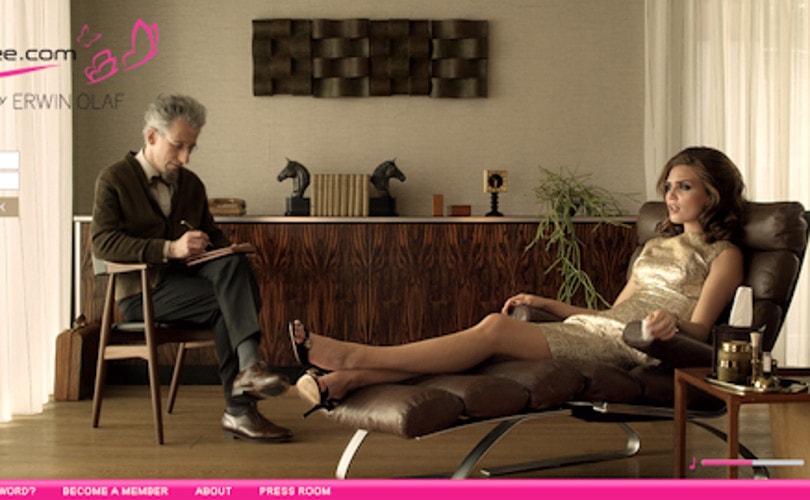 Former employees accused Granjon and his co-founders of mismanaging the US business and repeating making new team hires which affected its internal operation, whilst the relationship between American Expree and Vente-Privee is also understood to have been shaky from the start. "They fought in an under-the-radar way, but they disagreed on everything and it was very hard to manage," said one source.
Vente-Privee was first launched in France in 2001 and since then has expanded rapidly to become one of Europe's largest online retailers, present in Germany, France, Spain, Italy, the UK, Austria, Belgium and the Netherlands. The French online company currently works with over 2000 brands, ranging from fashion to travel.
Danielle Wightman-Stone

|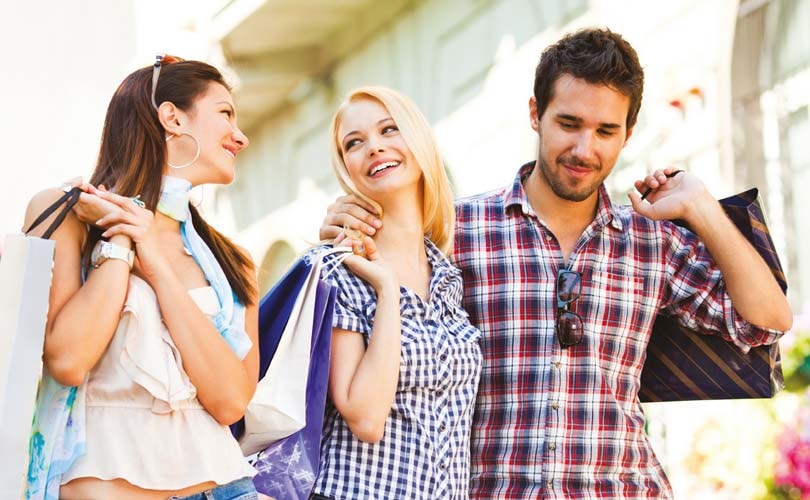 Retailers need to find new ways to connect with young consumers' online and offline, by enhancing the in-store experience to avoid missing out on bricks-and-mortar sales, according to a new report by Samsung.
Entitled, 'Future Shoppers', the report examines the retail experiences of 16-24 year olds to further understand the purchasing decisions of the nation's next generation of shoppers, and it found that even though the British high street and shopping centre environments are very popular for these young consumers looking to socialise with friends or browse products, when it comes to making a purchase, it found that retailers are missing out on the immediate in-store opportunities to make sales.
The report found that, while 71 percent of 16-24 year olds visit large retail environments at least once a fortnight, with two-thirds visiting to look for a specific item, they frequently opt to make their final purchase online, and increasingly through their smartphones. With the findings claiming that 44 percent of young consumers use their mobile devices to search for a better price online while they are still in store.
Graham Long, vice president of Samsung's Enterprise Business, explains: "Young adults may be socialising in retail environments, but, by and large, when it comes to spending on products they are shopping alone and seeking the most convenient way to complete their purchase.
"We're seeing the emergence of a generation of sophisticated shoppers, with considerable disposable income, who have high expectations of what they expect from the high-street and other retail environments."
Samsung report challenges retailers to make in-store experiences more engaging
Over two-thirds of those surveyed said that retailers could be doing more to keep them interested in products when they are already in-store, while 68 percent said they expect retailers to "try something new" in order to make the physical retail space more appealing to them.
The research also found that retailers need to make sure they are communicating the benefits of existing in-store technology to fully capture the attention of young shoppers, as at present less than 20 percent would scan QR codes and less than 10 percent use augmented reality apps. Although nearly half of those questioned said that they would actively choose to visit retailers who use technology to enhance the experience; citing both receiving discounts to their devices as they pass a retailer, and the opportunity to customise products they like while in-store, as equally exciting future developments.
Long added: "While we know that the high street has been losing ground to online shopping, young adults demonstrably enjoy shopping in the real world and are eager to engage with retailers that cater to their needs. Vendors who create exciting in-store environments, where shoppers can experience and interact with their products, could protect themselves from losing a customer to an online seller offering something as simple as a slight price discount.
"Young consumers embrace technology that delivers value when they're shopping. Retailers need to be using technology to create a sense of retail theatre and bring their physical environment to life; they need to enhance the shopping experience. It's not just a case of replicating online in-store; they need to be better at bridging the gap between the two and creating a sense of retail theatre. A seamless experience will gain the loyalty of young consumers, helping create engaged, connected and happy customers."
The Future Shoppers research surveyed 1,001 16-24 year olds in the UK earlier this month.
Danielle Wightman-Stone

|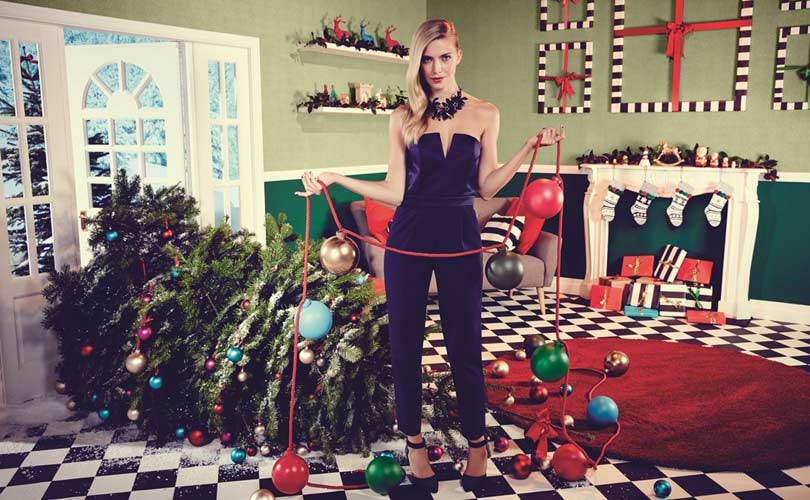 Fashion retailer Oasis is set to reopen its newly-refurbished flagship store at the Bluewater shopping centre in Kent on October 31 to coincide with the launch of its Christmas 2014 campaign.
The refitted store, part of the retailer's multi-million pound investment across the brand, spans over 1,900 square feet and features the brands House of Oasis aesthetic to bring it in line with the retailers vision across all channels.
Commenting on the opening, Hash Ladha, Oasis chief operating officer, said: "This is the seventh Oasis store refit in the past 12 months with an additional three scheduled for completion.
"Having made significant investment as part of a continued commitment to upgrading our stores and services nationwide, our goal is to offer our customers fantastic product as well as a great shopping environment and experience across all Oasis channels."
Oasis has a total of 293 stores across the UK, Ireland and internationally, and last year its website won 'The Internet Retailing Award for Onmi'.
Angela Gonzalez-Rodriguez

|
Fashion retail group Gap Inc has inked a franchising deal with Fawaz A. Alhokair & Co that will see the company open Old Navy stores across Saudi Arabia. The San Francisco-based group will first open two stores in the Riyadh and Dammamdistricts in spring next year.
Meanwhile, several more Old Navy shops are set to open over the coming months, as announced by the US fashion group.
Gap has already partnered with Fawaz A. Alhokair & Co to bring 41 Gap and Banana Republic stores to seven countries across the Middle East, North Africa, Central Asia and Caucasus regions.
"Entering the Middle East is an important milestone in our strategy to share Old Navy with a broader, global customer base. Given the family-centred culture of the region, we believe Old Navy's iconic American apparel and focus on fashion, family and value will really resonate with customers," commented the deal Robert Frank, executive vice president of Old Navy International.
Likewise, Alhokair, which also works with the likes of Zara, Topshop and Marks & Spencer, said that Old Navy's offering "is just as relevant" to consumers in Saudi Arabia as it is for the US market.
"It is a retail success story that we can't wait to develop and grow here, drawing on our own local market expertise," explained Simon Marshall, CEO of Alhokair.
Danielle Wightman-Stone

|
Shopping centre operator Land Securities has announced the launch of Five, a premium selection of dedicated experiential spaces available within its retail and leisure destinations.
The new concept will consist of five 5 metre x5 metre spaces across Land Securities' Bluewater, Trinity Leeds, St David's in Cardiff, One New Change in the City and Buchanan Galleries in Glasgow, with the aim of providing a new retail model that engages with the centres' affluent and brand-conscious consumers.
The five locations have an annual footfall in excess of 115 million, and the total comparison goods spend within the destinations' catchments is 4 billion pounds. Additionally, the five sites which offer brands simplicity in getting their products out there, will also be provided with dedicated marketing support including social media, as well as a specific focus on measurement and ROI.
Sean Curtis, head of business to business marketing and brand partnerships for retail at Land Securities, said: "Our portfolio contains some of the most successful retail and leisure destinations in the UK. Five is a new way of allowing brands focused on experiential engagement to gain access to the full strength of our key destinations, backed by our own comprehensive marketing support.
"Five provides simplicity, consistency and opportunity, which together create significant commercial benefits for partner agencies and their clients. As the first collection of standardised experiential sites in UK retail and leisure destinations, this is a very exciting step that sets a new precedent in the industry."