It has been five years since Julien Dossena took overtook over the role of creative director from Indian designer Manish Arora at Paco Rabanne, as the house had run out of steam since the departure of Paco Rabanne himself in 1999. When Dossena took over the creative reins, he was handed the mission to extend the legacy of the Spanish fashion designer by creating new dress codes or "reviving its ready-to-wear" collection when he first began his tenure at the fashion house in 2013.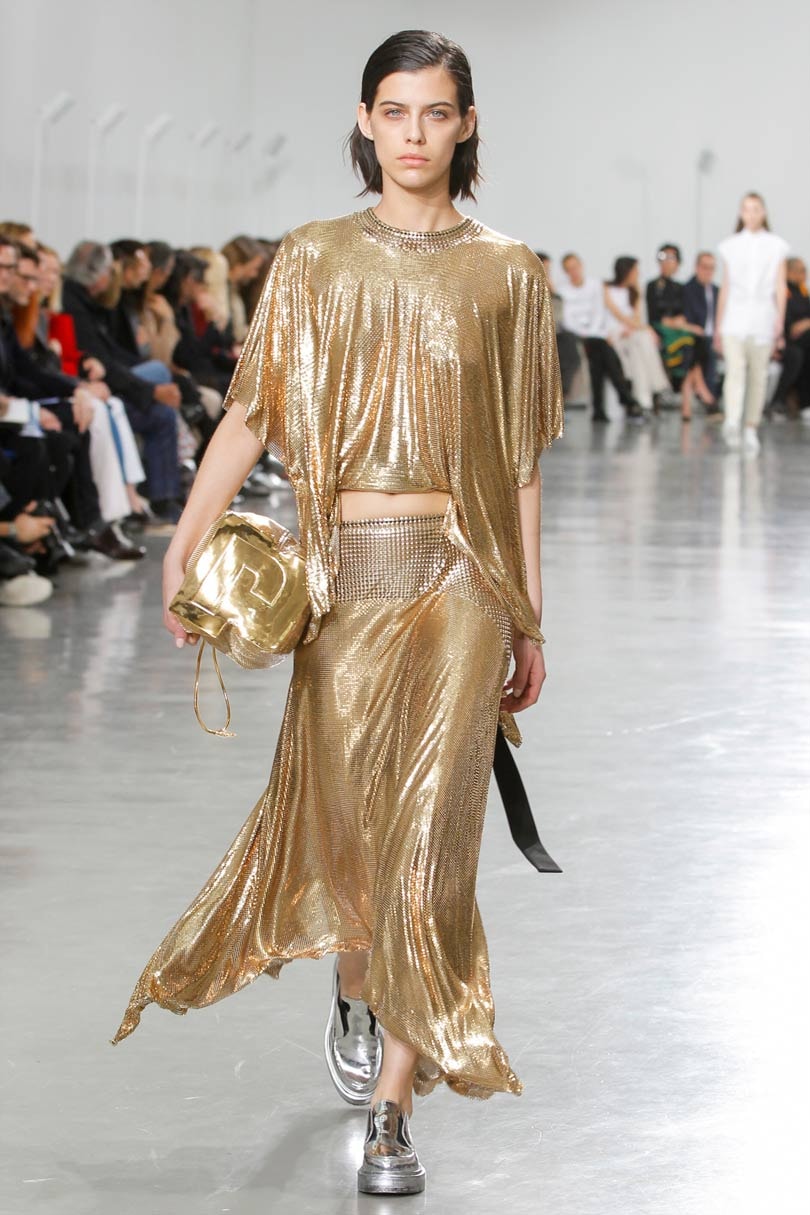 An ardent admirer of Martin Margiela and firm defender of sportswear, the 35-year-old Breton born in Ploemeur, France studied History of Art in Paris and fashion at La Cambre in Brussels before working at Balenciaga in 2008, alongside of Nicolas Gesquière. It was there that he showed his talent for combining materials: "I can mix nylon with leather and give garments a new look. I like to design impeccably cut jackets, using light materials and maintaining a sophisticated look," he previously explained in an interview with Vogue.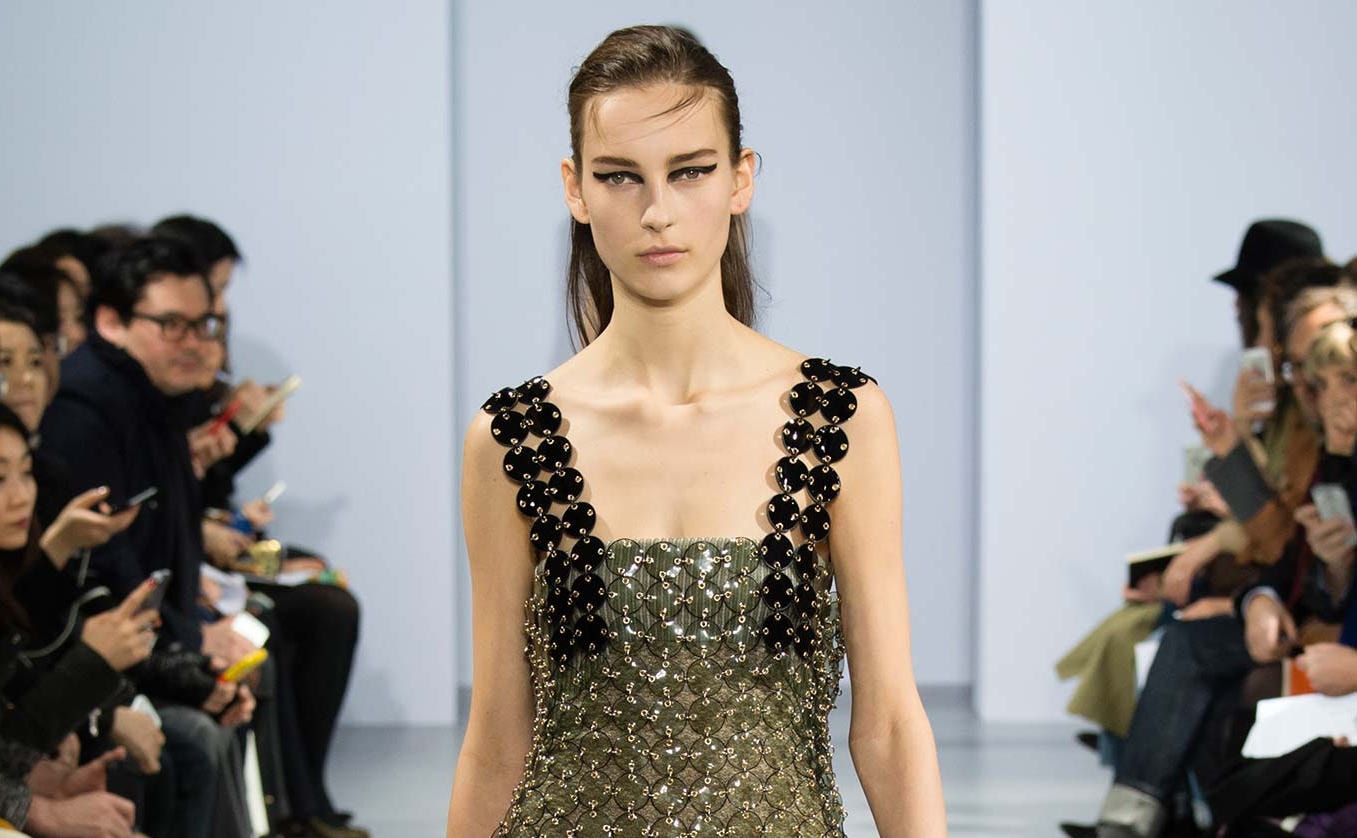 In 2012, after leaving Balenciaga, Julien Dossena decided to launch his own label "Atto", when he was contacted by Paco Rabanne to take charge of creative design. "When I was called to join Paco Rabanne, I thought it would be fun and the logical path to follow, since many of my references came precisely from this radical era of the 60s, illustrated then by Rabanne, Cardin or Courrèges." He continued, "I felt very free when I arrived, as I had been given the chance to lay the foundations for my project, set up my equipment and decide how I wanted to work and create a complete new look from start to finish".
The reinventor of the metal mesh in "high tech" style
Last winter, Julien Dossena reinvented Paco Rabanne's famous metal mesh in his Autumn/Winter 2017-18 collection. FIlled with gold and silver hues, the collection had a slightly erotic tone, he told the Marie-Claire at the time. Flowing, asymmetrical dresses with bare shoulders were worn by women in flat shoes who, according to Dossena "were striding through life."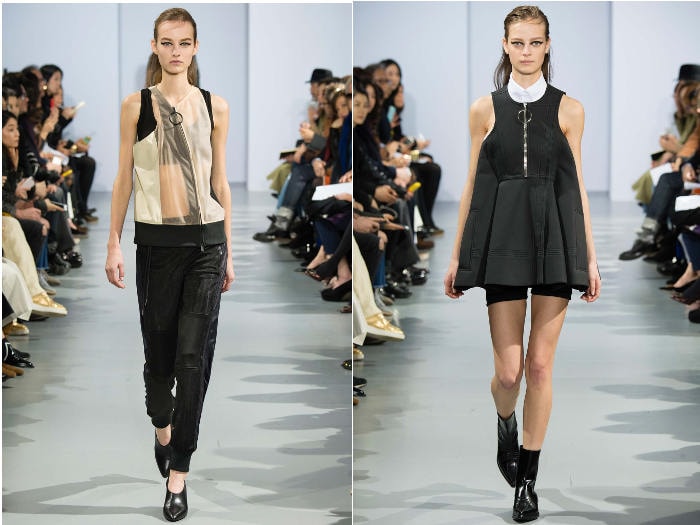 Spring/Summer 2018: a stronger campaign
Campaign images for this season were designed in collaboration with Dutch artists Maurice Scheltens and Liesbeth Abbenes and artistic director Marc Ascoli. Unlike other fashion or brand campaigns, the product is placed in the image in a less commercial way in order to create a greater impact thereby allowing it to be appreciated as a whole. Dossena comments,"I wanted to express intimacy, delicacy, this kind of grunge and cool thing mingled with a feminine look."
This article was originally written for FashionUnited.es, edited by Kelly Press
Pictures: SS18 Campaign by Theo Sion, Julien Dossena by Francois Guillot / AFP, AW 2017-18 Collection by Catwalkpictures.