Danielle Wightman-Stone

|
Best of Britannia, the trade and consumer show which celebrates established and emerging British talent, has confirmed that it will hold its next London edition in the former Boiler House of the Truman Brewery in Spitalfields, east London.
Moving from Victoria House, the new space offers 25,000 square feet of brand space, alongside an outdoor courtyard that will be able to provide street food and cocktails, organisers said.
The event will take place on October 12 and 13 and will once again showcase hundreds of the "best in British designers and makers", and this year the event will combine two days of "concentrated trade activity, networking, and a bespoke customer evening".
In a short statement, organisers said: "The BOB Team have spent the past three months consolidating and augmenting our trade buyer database and forging alliances with key trade and industry partners to provide a concerted and strategic campaigning approach, to in turn, ensure a highly targeted, bespoke attendee list."
In 2016, the Best of Britannia event hosted more than 150 brands across menswear, womenswear, childrenswear, footwear, accessories, jewellery, cycling, motoring, and home furnishings, as well as showcasing food and drink, and a wellbeing area.
Best of Britannia will take place from October 12-13 at the Truman Brewery in Spitalfields.
Jackie Mallon

|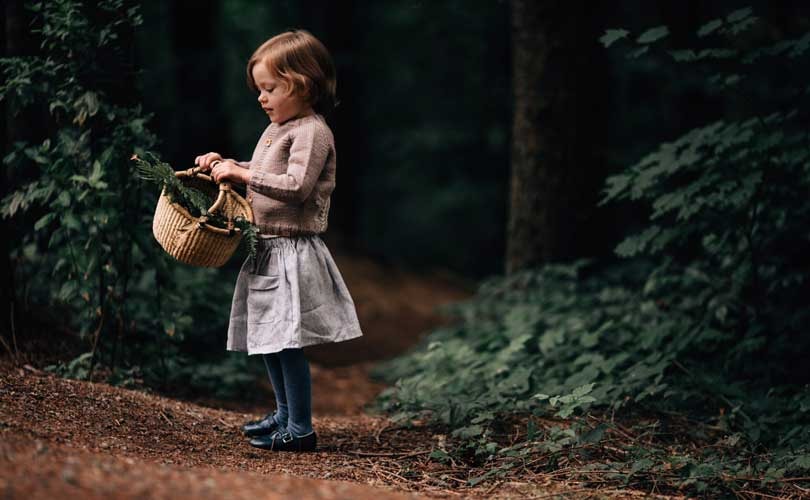 The three-day childrenswear trade show welcomed designers from the U.S., Spain, Italy, the U.K. among other countries, to present their new apparel, shoes and accessories collections. According to data provided by euromonitor.com, childrenswear accounts for 12 percent of the apparel market but, in the last five years, its growth has outpaced both men's and womenswear. In 2016 it grew by 6 percent to be worth 31.6 million dollars compared to 4 percent in 2014, and this pattern is predicted to steadily continue until 2020. This can be attributed to a number of factors: rising birth rates, parents in developing markets having more disposable income than ever before, parents choosing to have children later in life, the rise in popularity of junior influencers like Prince George and Blue Ivy, and Instagram sensations such as four-year-old Farouk James.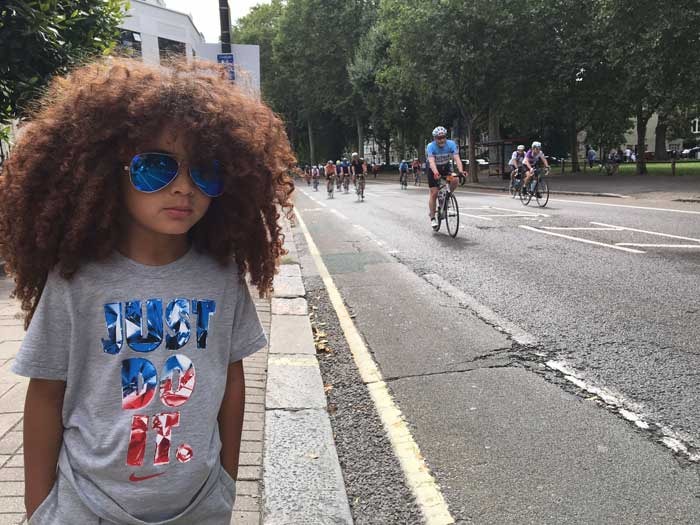 So the 200 brands exhibiting at Playtime have reason to be optimistic. The athleisure trend in adult apparel wasn't in great evidence at the fair, despite the qualities of comfort and practicality being prerequisites of kids' clothing. There was however a noticeable prioritizing of well-crafted timeless basics (like variants of Prince George's famous navy v-neck sweater) and an almost universal appreciation of organic, fair trade fabrics and practices.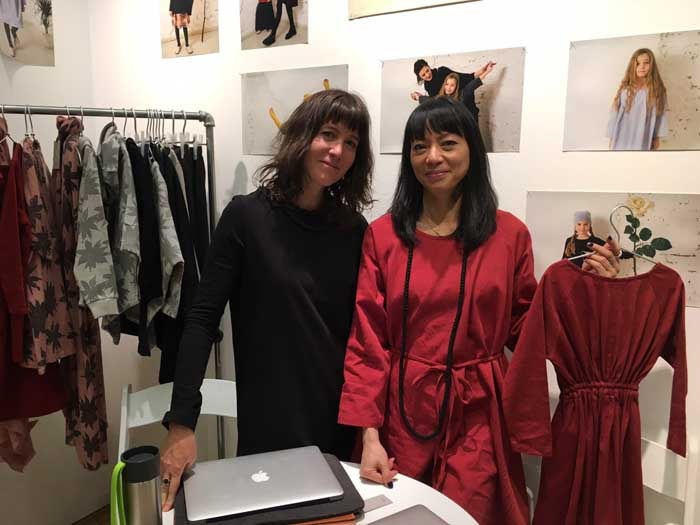 Nami, who now lives in Belgrade, Serbia, and Miriam who lives in Melbourne, Australia, met over twenty years ago while studying at Rhode Island School of Design and, after an international career working in womenswear, launched their childrenswear line, Kin––"There are a lot of Skype sessions!" They make all their pieces in India and are happy to explain why: "Our fabrics are all sustainable wool and cotton; we use block printing which is a craft there that's unfortunately dying out but which creates no waste, unlike screen printing. The printer carves the wooden block and then uses it as a stamp; perfectly efficient. Our dyes are non-toxic so none of them will end up coloring the rivers which is what happens with the traditional harsh chemical dyeing processes. The Indian factories can do embellishment like no other. Those skills are just undeniable to their culture so there's a harmony to that."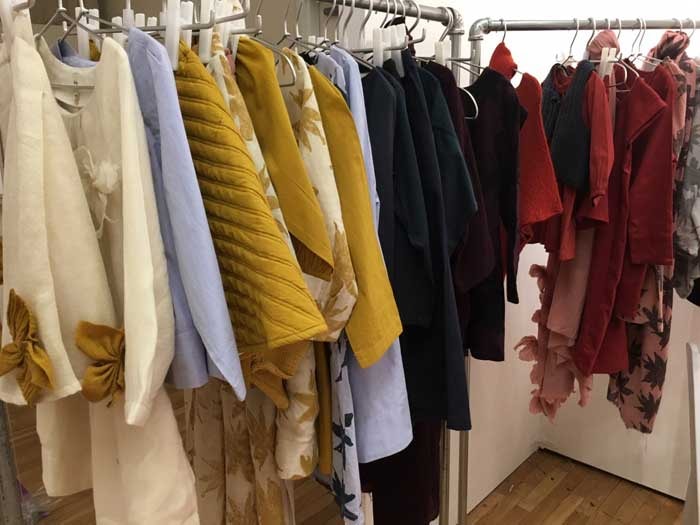 "We also work with a Bolivian woman who hand-knits our alpaca pieces as part of a cooperative," says Miriam. "It's good to know that women, many of them mothers, can work from home and be independent." Kin make styles for both mother and child, but the designers don't identify with the "mini me" idea of dressing one's children in fussy adult styles. "We are selective. Our shapes are geometric and we avoid standardization of pattern making," says Nami. "But at the end of the day, we design for people, and some of them just happen to be small." Meanwhile Miriam proudly lifts the hem of a dress to display the care label printed with the words Be kind to your kin.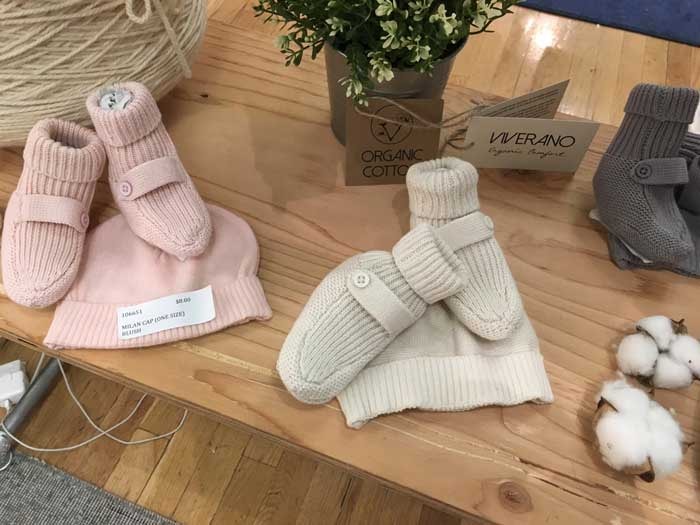 Kindness in kidswear seems to be the overriding trend. New label Viverano, showing at Playtime for the first time, partners with CHETNA, an organization which establishes infrastructure and ensures ethical standards in some of India's most impoverished areas where a mere decade ago families had been left starving and the environment decimated after aggressive GMO cotton farming killed the soil and contaminated the water. Now the organization has created a robust community of smallholder organic cotton farmers. Fledgeling knitwear label Mouse In The House has similar motivations and describe their wares as "ethical heirlooms," boasting "All sales are reinvested in makers' communities."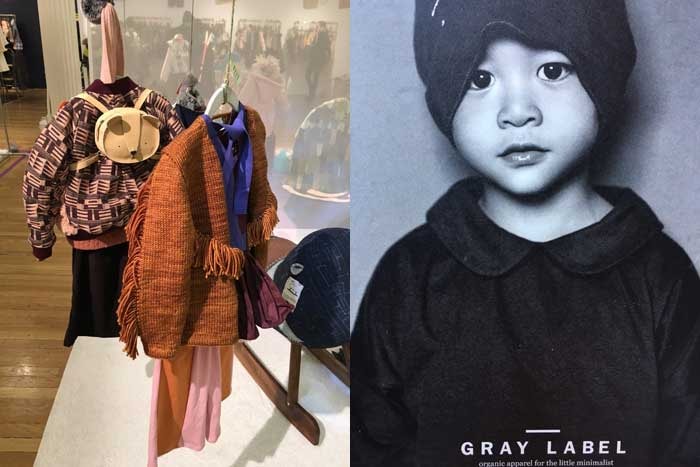 This promise of essential at-oneness with the various levels of the manufacturing chain seems to have organically led to a large-scale rejection of extraneous detailing: the clichéd frills, sparkly embellishments and tutu shapes for girls seem to be on the wane in favor of a cleaner aesthetic exemplified by Amsterdam-based Gray Label, which sells itself as "Organic apparel for the little minimalist." A rustic homespun feeling pervaded many collections and dominant color palettes were earthy and vegetable-hued, with classic notes of navy and bottle green.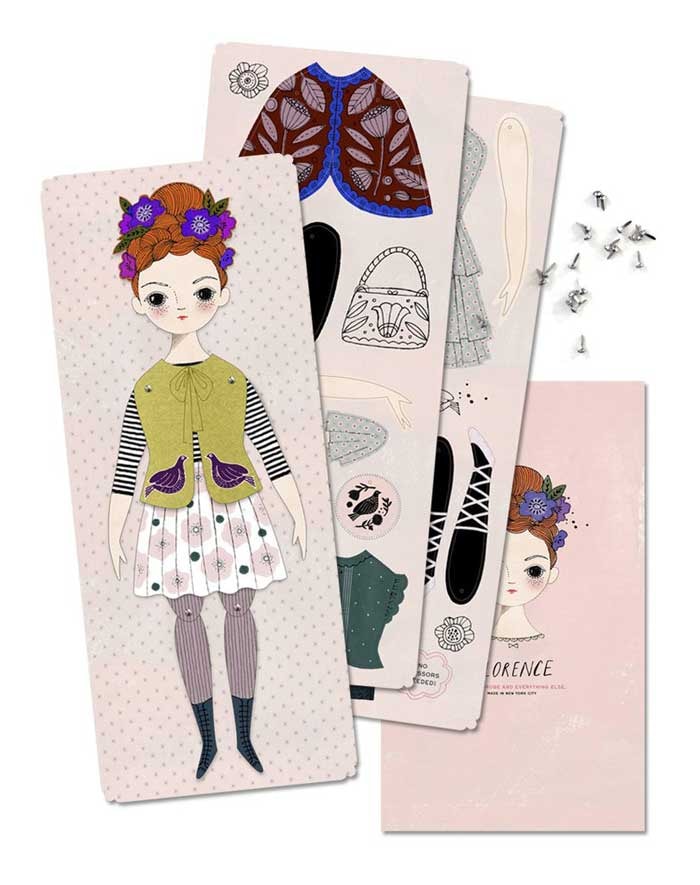 The back-to-basics approach even extended to children's toys, specifically the range of paper dolls by NYC-based company Of Unusual Kind, whose Austrian founder Anja Kroencke draws each doll by hand and sells them with a selection of outfits and accessories. They provide what she calls, "a beautiful handcrafted respite from technology."
Now that's what I call Playtime.
By contributing guest editor Jackie Mallon, who is on the teaching faculty of several NYC fashion programmes and is the author of Silk for the Feed Dogs, a novel set in the international fashion industry.
Title image from MITH.com; Farouk James from his Facebook; all other photographs by Jackie Mallon for FashionUnited
Vivian Hendriksz

|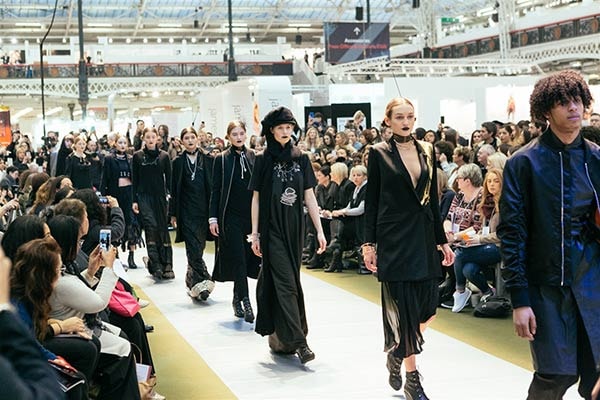 Pure London kicked off in high spirits on Sunday, as press, buyers and visitors flocked to Olympia London for the bi-annual fashion trade fair. Pure welcomed over 800 women's wear and men's wear exhibitors, ranging from up and coming designers to established fashion brands, who showcased their upcoming Autumn/Winter 2017-2018 women's wear, men's wear, footwear, accessories and handbags. 60 percent of the brand line-up for this season are international, with a number of brands opting to exhibit exclusively at Pure. Newness, exclusivity and relevance in the brands showing as well as the seminar line-up are just a few of the key factors that helped bring in buyers from Asos, House of Fraser and The Dressing Room.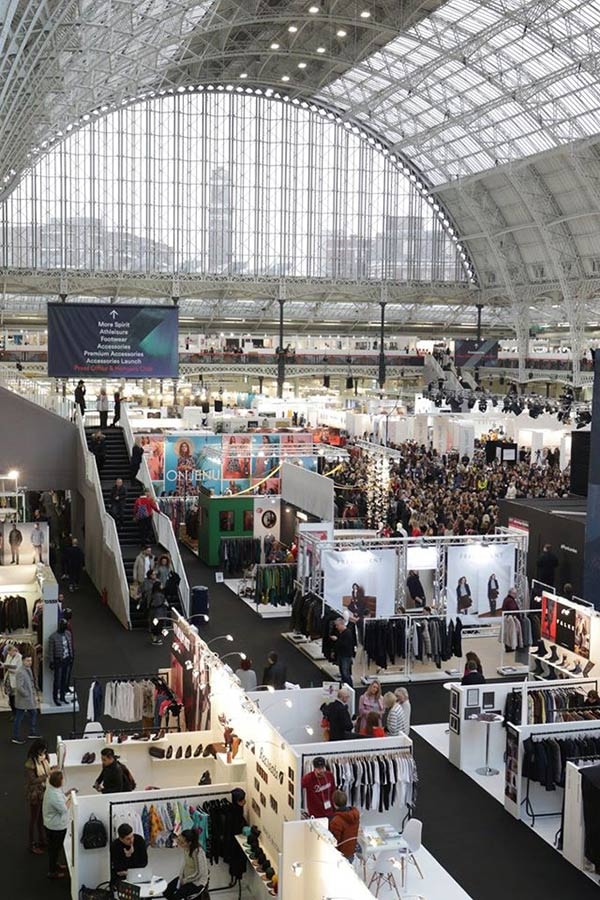 Were you unable to attend Pure London in person this season, or are you curious to see what the show looks like? Fret not, as FashionUnited has rounded up a series of photographs and show highlights of Pure London AW 17 edition for you below.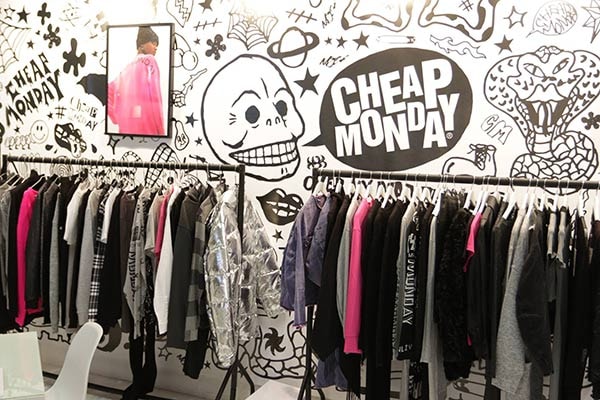 Alexandra Shulman takes to the stage on Day 1
One of the key moments to take place during Pure this season saw current Editor-in-Chief at British Vogue, Alexandra Shulman, take to the main stage to share her industry insights. She began her keynote speech with a recount of her first interview for Vogue in 1992, before moving on to discuss other hot topics occurring within the industry, such as the bricks and clicks debate and increasing competition on the high street. Shulman encouraged independent retailers to constantly ask themselves 'what is the extra thing you can do to make your customer attach to you'.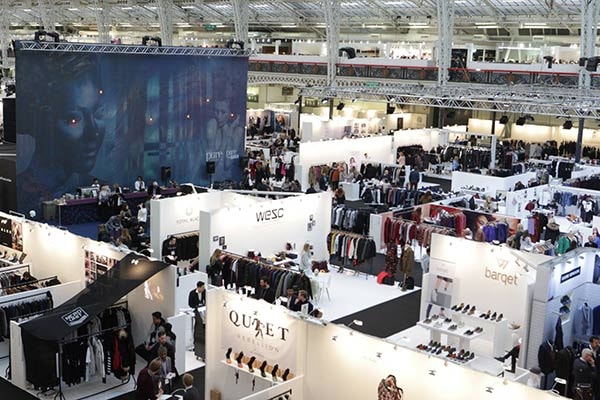 She then went on to discuss the changes to the fashion week calendars and timetables are affecting the industry, the 'see now, buy now' debate. Although Shulman believes the 'jury is still out' when it comes to which tactic is the most successful, she stressed the importance of digital channels, such as Instagram, as well as brands and retailers need to create excitement and deliver demanding customer expectations, whatever the product. Her two most important pieces of advice during her talk were: 'Why me?' and 'What can I bring that is new to the party?'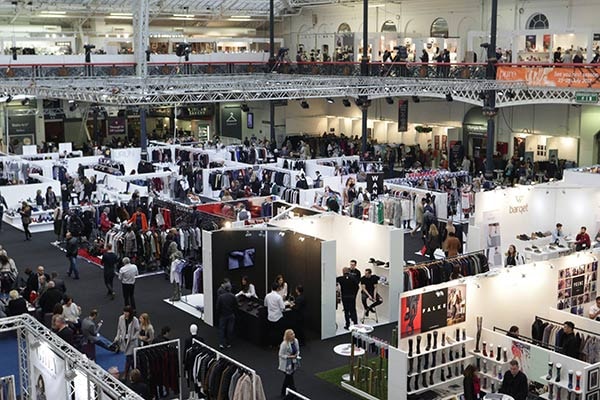 "It was great to have Alexandra Shulman at Pure London, a fantastic opportunity to listen to someone who is so respected in the industry," commented Deryane Tadd, Owner of The Dressing Room, St Albans. "She gave such a warm, engaging and insightful speech that was clearly in tune with and relevant to our business.."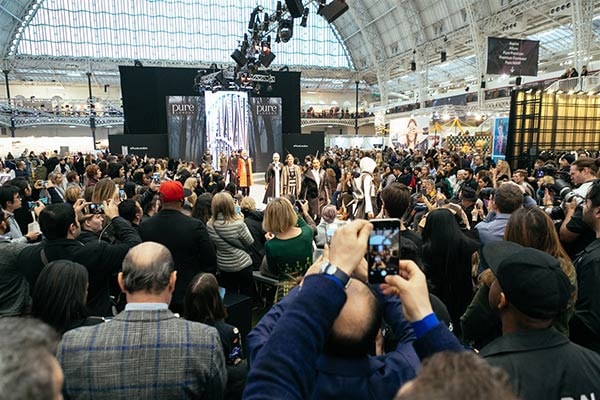 Pure Man
This edition saw Pure London's recently launched men division triple in size from its debut in 2016, with over 150 men's wear brands from over 23 different countries, including France, Portugal and Hong Kong exhibiting exclusively at Pure Man. "I'm really excited to see the diversity of brands showcasing in Pure Man for AW17," commented Adam Gough, Head of Menswear at Pure. "We have designers from over all over the world showcasing their latest offering, bringing together a great mix of different styles and trends. We have plenty of Pure Man exclusives that I'm sure will excite the buyers looking for something fresh."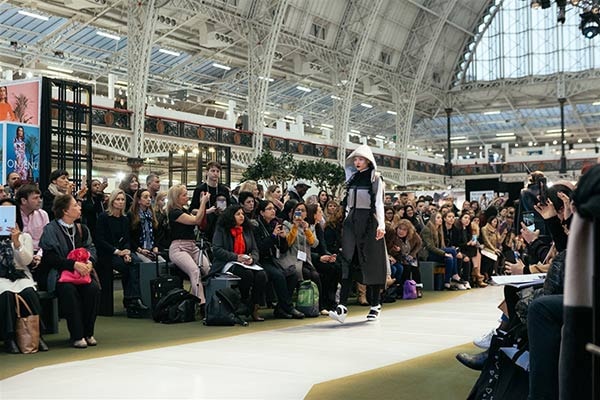 New and upcoming designers exhibiting in Pure Man's Emerging Brands section, including Studio Mulder, 40 Colori and Suedebird. In addition, Pure Men new, inaugural sub-section, entitled Concept, is home to premium and bespoke men's wear collections from 150 Yards Ahead, Arc Minute, Arstides Vanis, Night Addict, Telm London and The Tie Co. Other men's wear brands showing include Berwich, Remus Uomo, Cheap Monday, Brave Soul, Bellfield, Dedicated Brand, Casual Friday and Original Penguin.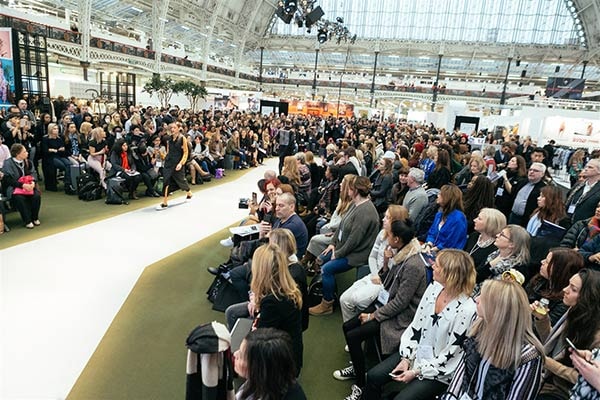 Pure London AW 17/18 Show Highlights
Other show highlights include Pure London catwalk shows, which were divided by theme this year, WSGN's Sara Maggioni buyer briefings which explored future fashion trends and a seminar led by Sacha Wilkins, also known as Liberty London Girl on how brands should work with the right social media influencers. Pure London AW17-18 is set to run today and tomorrow from 9:30 am to 16:00 pm on Tuesday, February 14 at Olympia London.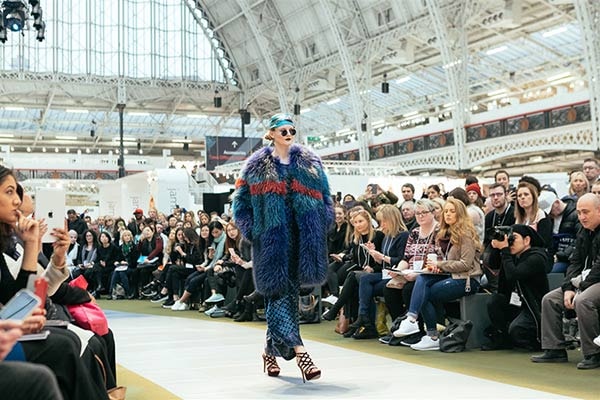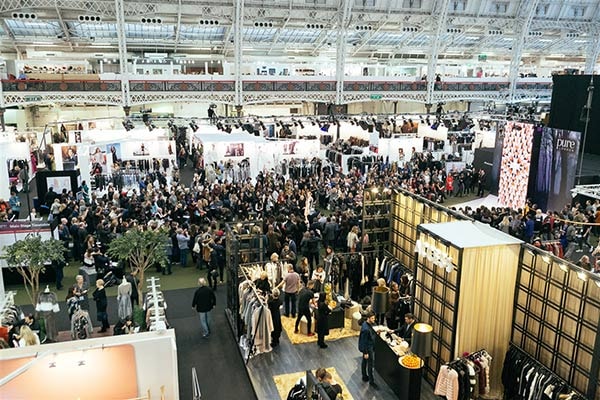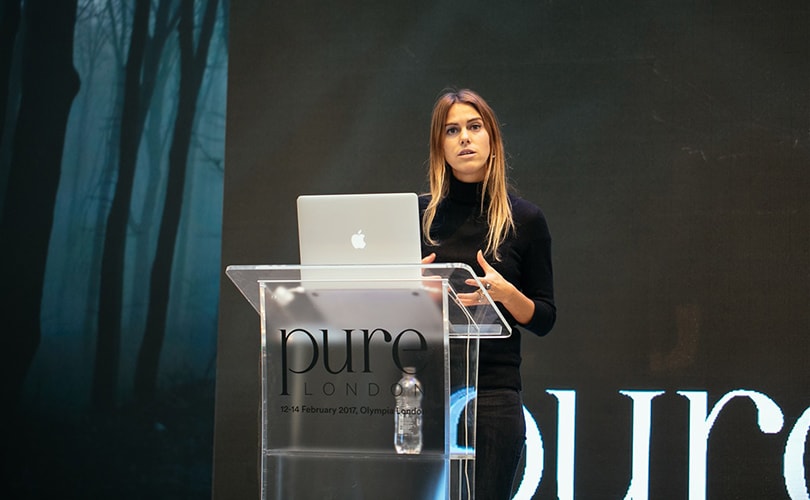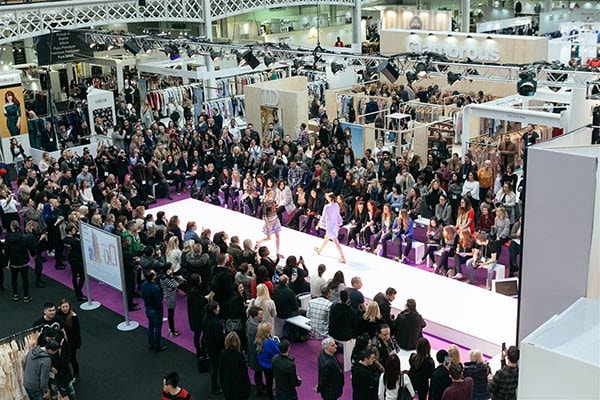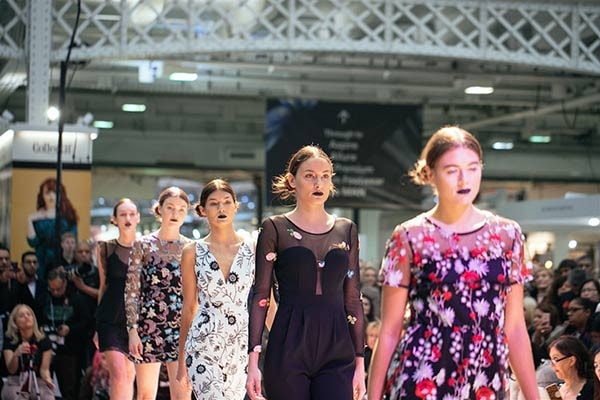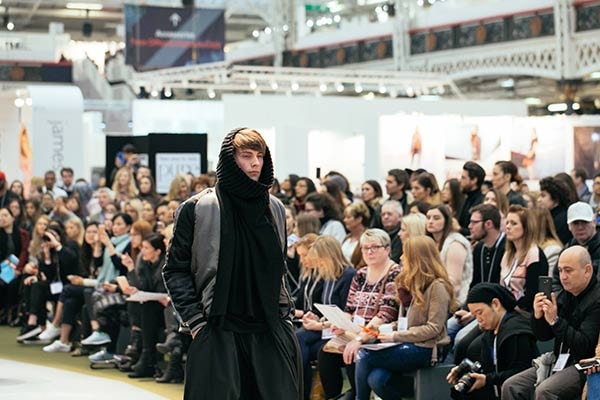 Photos courtesy of Pure London
Sara Ehlers

|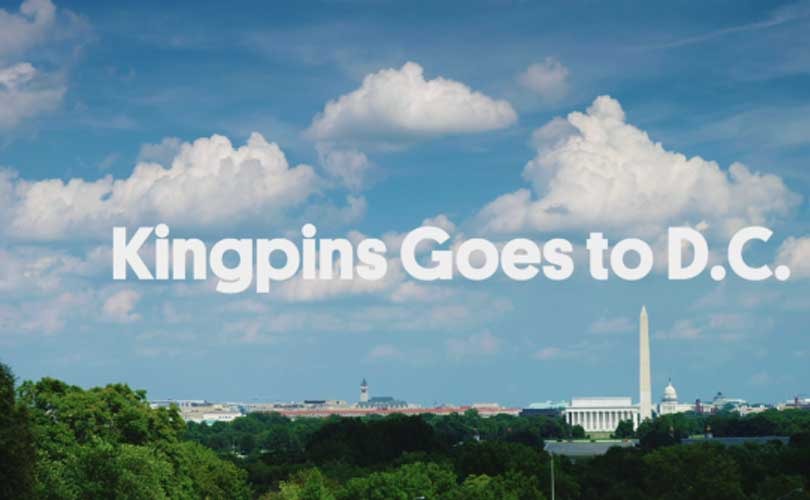 This year, sourcing event Kingpins has announced it's going to get involved with the political stance of fashion. Going to Washington D.C. for a live-stream event, the trade show is planning to discuss the intermix of politics and fashion and how it can affect businesses.
Known for its trade events in Amsterdam and New York, Kingpins focuses on denim and textiles in the fashion industry. In a recent announcement from the trade event, Kingspin has decided to host a live panel from Washington, D.C. discussing how NAFTA, TPP, and a Trump presidency may affect the global textile industry. The live-stream will be on February 9 at 10AM including a short panel. The panel will consist of president of the United States Fashion Industry Association (USFIA); Augustine Tantillo, president and chief executive of the National Council of Textile Organizations (NCTO); and Robert Antoshak, managing director of Olah Inc.
The sourcing events allows others to attend the live show through a link. This is the first episode of Kingspins exploring the relationship between government policies and the textile/fashion industries. Currently, Kingpins has not announced when its next episode will be specifically. However, this currently show will delve mostly into President Donald Trump's politicies and trade deals that affect the fashion climate.
Photo: Kingpins
Vivian Hendriksz

|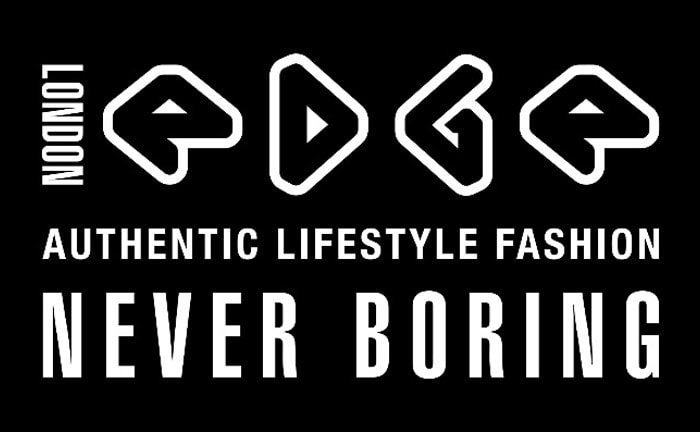 London - LondonEdge, the fashion trade show for alternative fashion and youth subcultures, is set to launched a new addition to the event this season, namely the LondonEdge Awards.
Set to run from February 12 to 13 at the Business Design Center in Islington, LondonEdge aims to celebrate creative and original exhibitors at its debut awards ceremony. The team behind the tradeshow has developed a series of accolades to honour the best brands across the board, ranging from newcomers to established heritage brands.
Each award nominee is set to be judged by a panel, consisting of members of press, leading buyers and key influences. The awards has been split into different categories including Best Retro Clothing Brand, Best Alternative Clothing Brand and Influencers Choice Award. The winners of the awards will be announced during the LondonEdge launch party on the evening of February 12 and are set to receive a LondonEdge engraved trophy.
"It's going to be great. This time the awards will be a chilled and fun affair voted prior to the show and delivered at the opening party," said LondonEdge Director Carole Hunter in a statement. "We're looking to develop the idea further next season and beyond. Just wish we could give all of our exhibitors a trophy!"
Vivian Hendriksz

|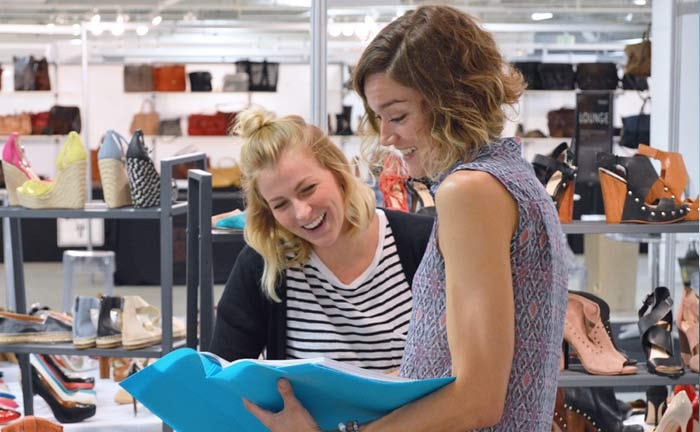 London - L.A Fashion Market is set to welcome a new trade show this season, namely Source British. Set to run from March 13 to 14, at the California Market Centre (CMC), the event will see Source British become the first trade show exclusively dedicated to British brands to take place alongside of L.A Fashion Market, together with other trade shows such as Capsule, Curve, Transit and Coeur.
"We are very excited to be bringing the U.S. our great brands from Great Britain," said Olivett Asare, founder of Source British. "Registered attendees of the Source British event will have access to exclusive British brands and an authentic British experience."

The new trade show is set to be divided into focused areas to offer visitors a "quintessential British experience", and include a home, gift and craft area and a fashion, footwear and accessories area. Key fashion brands exhibiting include the Leather Satchel Company, Hedon and Roy Lowe & Sons.
"The CMC is excited to host Source British, and honored to present the industry with the U.S.'s first trade show dedicated to British brands. Source British will join our established shows helping to further position the CMC as a prominent destination for premier fashion and lifestyle brands in Los Angeles," said Joanne Lee, Senior Vice President of Tradeshows & Marketing at the CMC.
"British design and craftsmanship have long been revered by US buyers. With Source British in Los Angeles, West Coast buyers are being offered the extraordinary opportunity to explore Britain's top brands in one convenient LA Market trip."
In addition, there will also be the Trend Council Pavilion, which will present curated designers such as Orla Kiely, Something Wicked and Sherene Melinda as well as trend forecasting sessions for buyers and exhibitors alike. "America has always had a love affair with British fashion," commented Mitchell Kass, Creative Director and owner of Trend Council.
"The UK continues to be a source of exceptionally creative design talent and our "Trend Council Presents" Pavilion at the upcoming Source British show in Los Angeles will showcase established brands as well as emerging designers."
Photos: Courtesy of Source British
Simone Preuss

|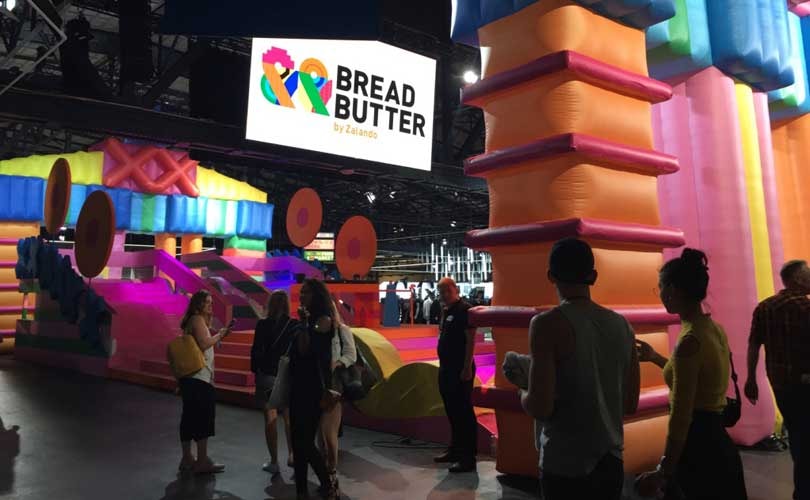 After a successful debut of Bread & Butter by Zalando last September, the German online retail giant has announced first details about its second 'trend show,' which will take place from 1st to 3rd September 2017 at Arena Berlin. The motto this year is 'BOLD'.
After taking over the bankrupt fair last year, Zalando had quickly announced plans of a complete revamp and converting the event from a trade show to a trend show. True to its word, the e-tailer turned the former exclusive trade fair into a public fashion festival with live music, workshops and digital innovations. This concept will continue in 2017 and include insights into recent trends in fashion, music and lifestyle. First confirmed brand partners are Adidas, Alpha Industries, Converse, Lee, Reebok and Vans.
"Last year we successfully started a whole new chapter in the history of Zalando and Bread & Butter. We connected more than 20,000 people at the event with the fashion and music they love and amplified the content through digital channels beyond Berlin into 15 countries," remembers Carsten Hendrich, Zalando's VP brand marketing, about last year's start.
"With our new motto BOLD, we want to take [Bread & Butter] to the next level: Our aim is to celebrate the various facets that the fashion world has to offer and use technology and live communication channels to establish this platform across all fashionistas in Europe," adds Hendrich.
According to Zalando, the new Bread & Butter motto for 2017 – 'BOLD' – is a celebration of courage, character and individuality. Thus, the concept rejects the idea of fashion telling people what to wear or how to wear it. "It is about giving people the strength to go their own way, do their own thing and be who they want to be," stated Zalando in its latest press release.
Details regarding ticket prices, program and brand partners will be revealed in the upcoming months. In the meantime, why not relive last year's memories through pictures and videos?
Image: FashionUnited
Danielle Wightman-Stone

|
Founder and director of Fashion East Lulu Kennedy is once again teaming up with CIFF (Copenhagen International Fashion Fair) for autumn/winter 2017, when the event takes place from February 1-3 at the city's Bella Center.
Kennedy has also revealed that she has chosen a selection of emerging British talent that will showcased at the trade show, including Aries, ART SCHOOL, Hades, Sibling and The Vampire's Wife, which she describes as "unique and strong labels".
"While each has their own distinct and very desirable aesthetic, there is a common infectious energy and progressive point of view, which I am so proud to share," said Kennedy.
The British emerging brands will be celebrated at a cocktail reception on models chosen by Fashion East's close collaborator, casting director Madeleine Østlie of AAMO Casting at CIFF's Crystal Hall on February 1 from 3pm to 4pm.
In addition, Kennedy will be hosting a live discussion with a round table of both Danish and international guests, including designer Charles Jeffrey which will be live streamed on www.ciff.dk at 3pm on February 2.
CIFF was established in 1993 as one of northern Europe's leading and most innovative fashion platforms and has become a must-attend trade show for international press and buyers.
Vivian Hendriksz

|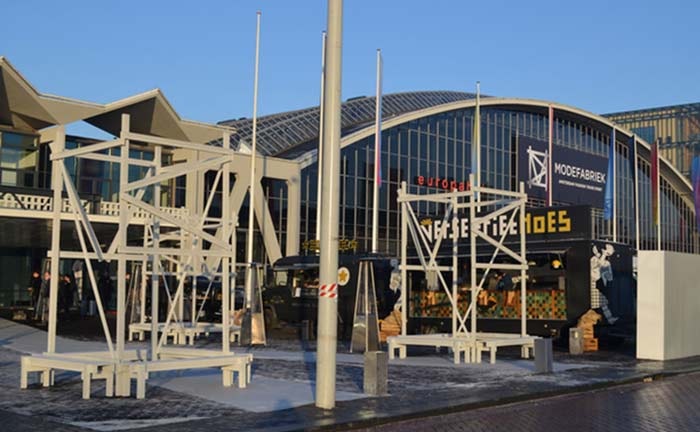 INTERACTIVE VIDEO
Dutch fashion trade fair Modefabriek closed its doors Monday evening following its highly successful 42nd edition. FashionUnited attended the tradefair and planned out the perfect route to explore all areas of Modefabriek. Were you unable to attend the trade fair, or are you interested to see what our tour of Modefabriek looked like in real life? Then scroll down to watch our virtual tour.
Interested to see what our route looks like on the map? Then check out our floorplan underneath the virtual tour. The tour starts at number '1'.
Modefabriek floorplan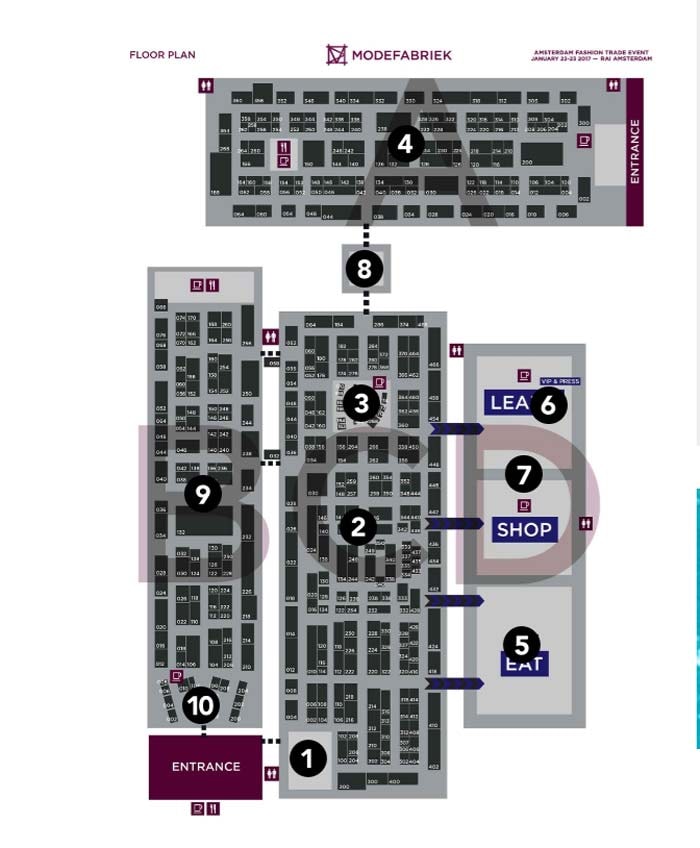 Homepage photo and video: Myrthe de Graaf for FashionUnited
See more on Modefabriek here:
Vivian Hendriksz

|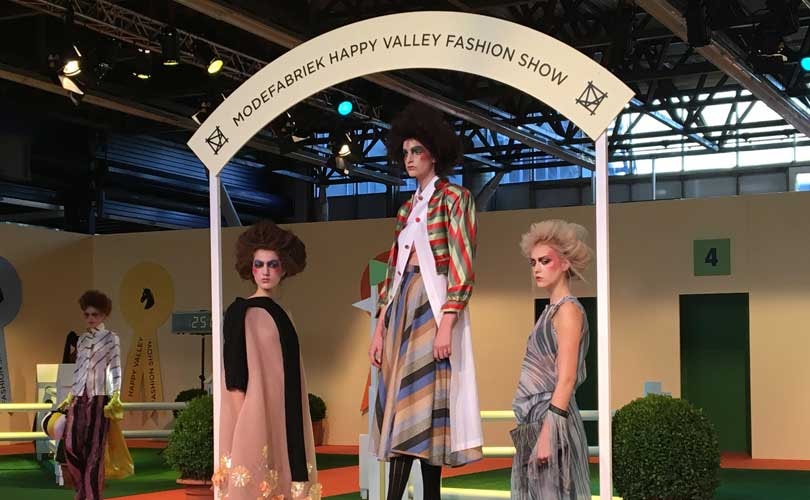 Amsterdam - Modefabriek, the largest fashion trade fair in the Netherlands, enjoyed one of its busiest and most positive events to date this week. Running from January 22 to 23 at the convention centre Rai in Amsterdam, Modefabriek 42nd edition welcomed over 600 exhibitors from across the globe to present their Fall/Winter 2017-2018 collections. "This Modefabriek is more than just fashion - it is about inspiration, creativity, business and pleasure. It all comes together here. I think it's a beautiful edition," said Joke van der Wijngaart, Chief Operational Officer of Modefabriek to FashionUnited NL. "The atmosphere is good and there is a positive vibe all around."
The optimistic atmosphere felt at the event was contagious, as was the feeling of newness exhumed by the collections shown, which enhanced by the event's new layout and decorative stands which aimed to offer visitors a full rounded experience. Fashion shows, stores, restaurants and a relaxation area offered visitors the chance to relaxed while seeing the latest trends in action and the new learning programme, which featured MF talks from the likes of trend forecaster David Shah, in-depth Master classes for upcoming professionals and expert one on one sessions offered, visitors valuable insights into the fashion industry.
Where you unable to attend ModeFabriek, or interested in learning more about the trade fair? FashionUnited attended Modefabriek and offers you an exclusive virtual look into the event through a 360 degree video and photos. Scroll down to see our 360 degree video of the MF fashion show.
Instructions: This is a 360 degree video, made with a camera which is able to capture all angles simultaneously of any given location or space. If you watch the video via a laptop or desktop, then use your mouse to 'look' around the space. Watch the video fullscreen, with sound, for the full experience.
FashionUnited also made 360 degree photos of Modefabriek different Districts, to showcase the trade fair's new layout and offerings. The 360 degree photos include interactive 'tags' in the form of a circle, click on the tags with your mouse to learn more about Modefabriek's new sections and offerings. Don't forget to make sure your sound in on! A view from District A - D
Instructions: These are 360 degree photographs, taken with a camera which is able to capture all angles of any given location or space at the same time. You can 'look around' by using your mouse to scroll via laptop, or use your finger to 'look around' via your smartphone or tablet
Carnaval of all in District A
Interest in beauty is on the rise, as Modefabriek also tapped into the growing beauty and wellness segment this edition just like trade fairs Premium in Berlin and Pitti Uomo in Florence. Visitors at Modefabriek were able to drop by the 'Carnaval of all' at District A and enjoy a courtesy massage, have a mini-make over, or get their nails done for a bargain price. Visitors were also able to make a fun purchase, or two, at Tos Gallery, the two month old label launched by the former designer from Ilja Visser, which features hand painted silk scarves.
Wild West at District B
The food corner in District B certainly stood out from the crowd as it was decorated in honour of the Wild West, including cacti, a tipi, horse and a saloon for parched travellers. In the tipi, visitors were able to enjoy the designs from the men behind the Amsterdam-based label Atelierreserve.
Men's wear celebrates Sunday Best in District C
Men's wear was the central focus in District C. Sunday Best was put together by Spike Spijker and is the follow up to the Dutch exposition from last summer, which looked back at key moments in fashion history. This time Spijker focused on the emergence of dandyisme for the display, and surrounding the mannequins were several men's wear exhibitors.
Fashion show Happy Valley in the connecting hallway
Visitors were treated to a complementary trend-led fashion show, inspired by equine sports every hour in the connecting hallway between District A and C. Split into four central themes: Aristo-Stripes, Candy Jockeys, Show Ponies and Gamblers, models took to the 'races' to strut their stuff to the tune of Mister Ed, from the hit tv show (1958–1966) featuring the beloved talking horse. Designs from the likes of Marina van Dieren, Zyana Keizer, Lisa Konno and Bonne Suits were shown amongst others.
Shop and Eat in District D
Visitors were treated to more shopping opportunities than ever before at this edition of Modefabriek. In District D, the More Department Store was bigger than ever before, as it took over the space left by the former sustainable MINT section, which was integrated into the rest of the trade fair this season. Shop-in-shops from the likes of Mayke and Coming Soon were found surrounding the CJ platform and Hussein Suleiman from Daily Paper also decorated a store featuring products from Amsterdam 'urban' labels.
Curated Store by HTNK
Upcoming brands such as Newd Studios, Blouson Noir, AnoukxVera, Aesthetic Stories, Majem, Wildthings, DOYOU Studio, The Dutch Hatter and Afra Amba were featured in the curated store by HTNK in District B.
Blurred Lines in District C
Grietje Schepers (concept & design) and Floor Knaapen (curator) developed a curated collection of limited edition items which were available for sale via tablets once more. During Modefabriek 41st edition the duo went for nude-coloured items, but season saw the designers select items in wit, steel, silver or marble.
Modefabriek predicts its welcomed over 19.000 visitors on average this season. The next edition of Modefabriek is set to take place on July 9 to 10, 2017.
360 degree photos and videos: Inge Beekmans for FashionUnited
Photos en videos: FashionUnited