Vivian Hendriksz

|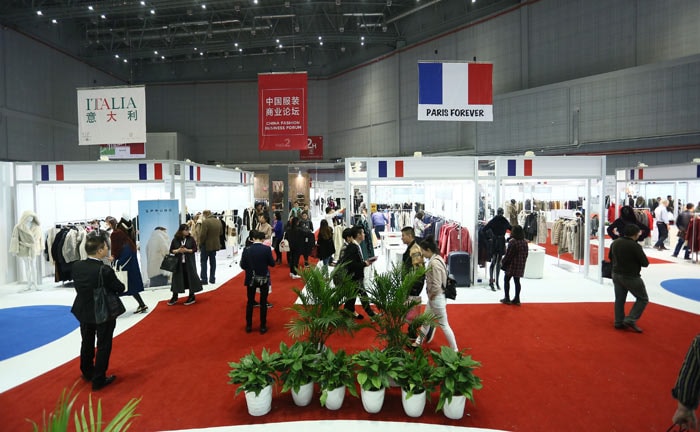 London - CHIC Shanghai, China's largest international and national fashion trade fair, is set to kick off it next edition in March without the presence of Pure Shanghai.
Running from March 15 to 17 at the convention centre the NECC in Shanghai, CHIC will not be hosting the Asian branch of the British fashion trade show Pure London for the first time in two years, as the trade fair organisers behind Pure have ended their partnership with CHIC. The announcement comes less than 6 months after the previous CHIC edition in October, 2016, which saw Pure Shanghai sell out of exhibitor space.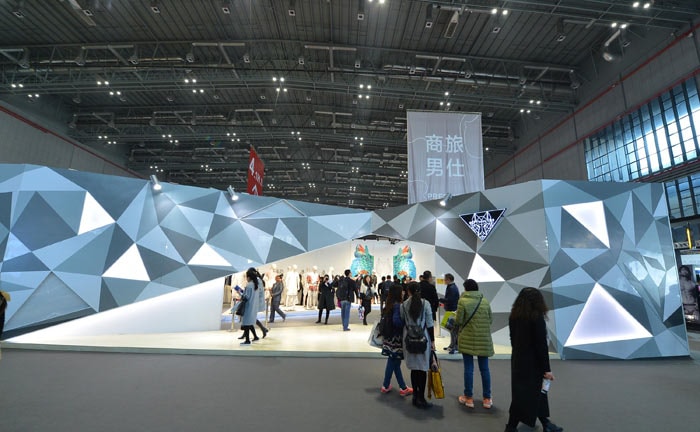 Pure Shanghai ends partnership with CHIC
A spokesperson for CHIC confirms Pure Shanghai departure from the Chinese trade fair, stating Pure organisers aim to focus on the event "core business and therefore decided to give up their activities at CHIC." FashionUnited has contacted Pure London for additional commentary concerning the end of the partnership with CHIC.
However, a number of UK brands will still be exhibiting at CHIC individually next season, thanks to support from the UKTI. British brands attending CHIC include Vendula London, Sweedom, Cabin Zero, Smart and Joy, as well as accessories brands Jianhui London and Melissa McArthur. Another area absent this season is the Dutch pavilion, due to a lack of local government support for fashion brands. However, a handful of Dutch brands are set to exhibit on their own at CHIC.
In addition, a total of 18 countries are set to return to CHIC this season. Returning international pavilions include Italy, with the pavilion La Moda Italian, France with Paris Forever, Gemrany with Made in Germany, and Turkey with Heritage. Other countries including Peru, Japan, Hong Kong and South Korea are to set return to CHIC once more with their own pavilions. In addition to the number of international pavilions, individual exhibitors are set to come in from Spain, the UK, Switzerland, Canada and Thailand.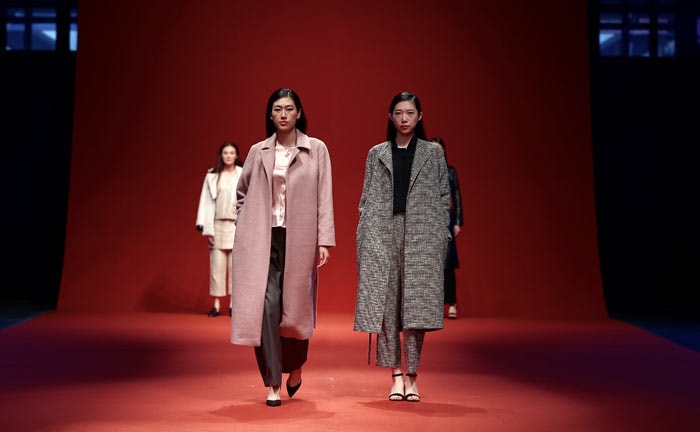 CHIC will also unveil a new area this season dedicated to Chinese footwear and handbag brands following an increase in demand for these product categories known as Shanghai bag Expo. "Aggressive store expansions will be replaced by store productivity. The focus will be set on more competence and individuality in the styles," commented Chen Dapeng, Head of CHIC and Vice President of China National Garment Association in a statement. "The retail trade is looking for more stimuli and new directions in style setting."
Over 100,000 trade visitors from across China and overseas are expected to attend CHIC this season, as the trade fair acts as a bridge for international brands into the Chinese consumer market. Covering more than 100,000 square meters, CHIC also acts as an information platform for brands and retailers alike concerning the latest retail developments in the Chinese market.
Photos: Courtesy of CHIC
Vivian Hendriksz

|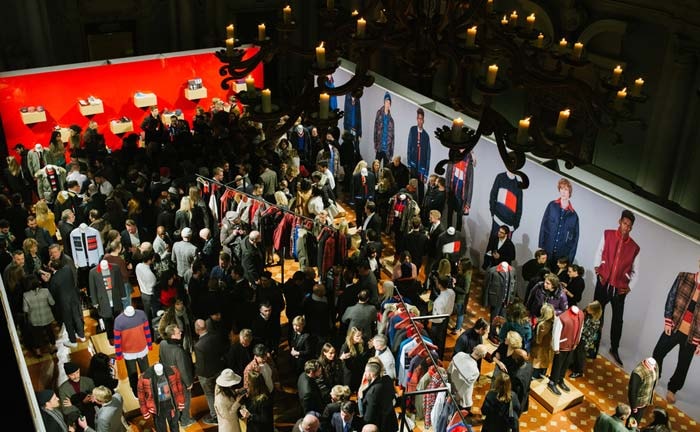 London - Italian menswear trade fair welcomed the returned of British designer Paul Smith as its Special Guest designer for its 91st edition this week, as well as Belgian designer Tim Coppens, who both presented their Fall 2017 collections at the Florence event. The designers were joined by Tommy Hilfiger, who showcased his Hilfiger Edition fall collection during a digital presentation at the Palazzo Corsini, in addition to showing his full menswear range at Pitti Uomo's Fortezza Da Basso. FashionUnited has gathered the highlights from these designers presentations below.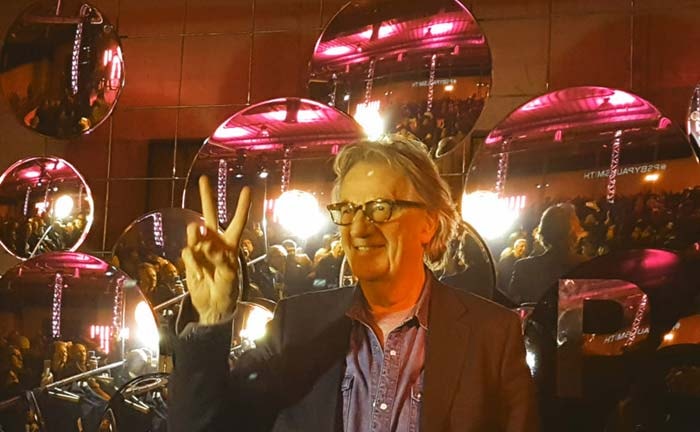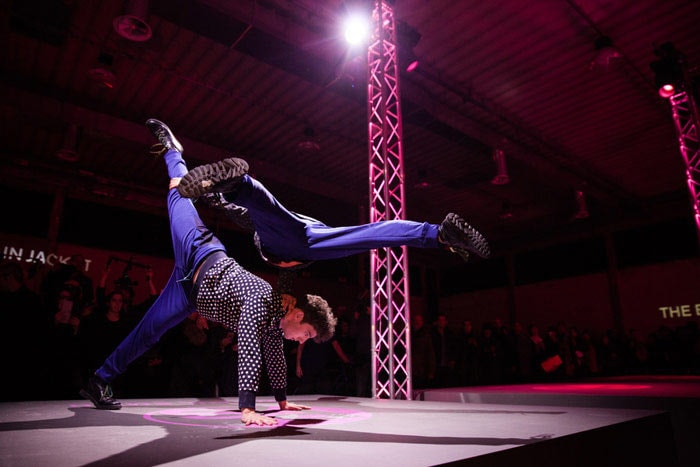 Paul Smith launches PS by Paul Smith
Paul Smith presented PS by Paul Smith fall/winter 2017 collection during special presentation on Wednesday evening. The new, contemporary line, which was originally launched last May, aims to bring together Paul Smith's signature design characteristics, bold colours and print and merge them with a touch of street and sportswear, to offer the ideal wardrobe for today's modern man. In particular, the collection is said to be very suitable for men on the go - whether they be riding a bicycle, or walking, explained Paul Smith to FashionUnited's Italian correspondent. "The line is great for those who choose to use to the bike to get around," said Paul Smith.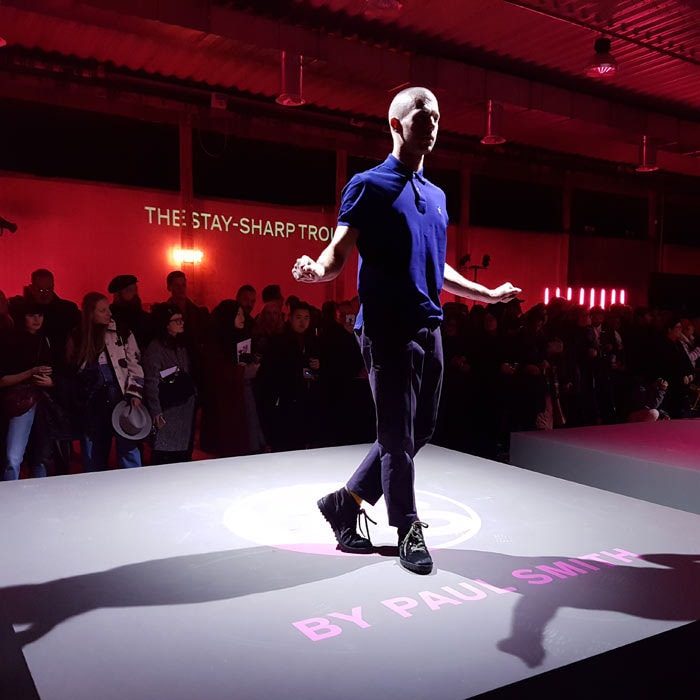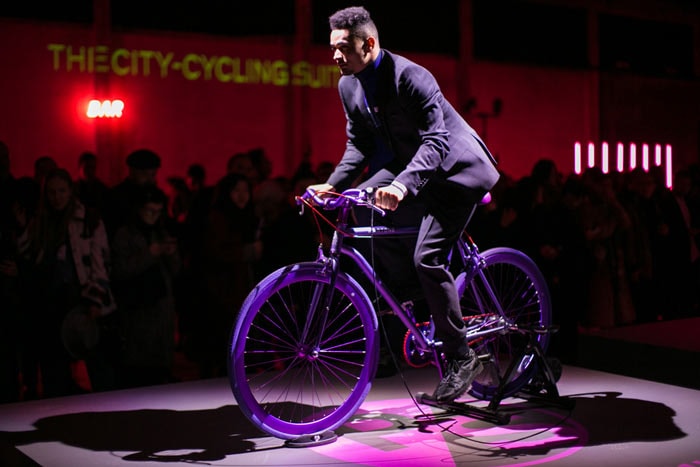 A long time fan of the bicycle, the designer himself can be seen travelling around London on his bike. Whilst designing the PS by Paul Smith collection, Paul Smith placed the needs of today's travelling, cosmopolitan man at the heart of the collection. "I tried to meet the needs of more or less young men." Outerwear was one of the collections key focus points and consisted of waterproof parkas, wind-proof vests and two-in-one reversible mackintoshes, in numerous vivid colours. One win-reflective jacket featured printed polka dots, which were also reflective at night to alert any one on the road to the wearer's presence.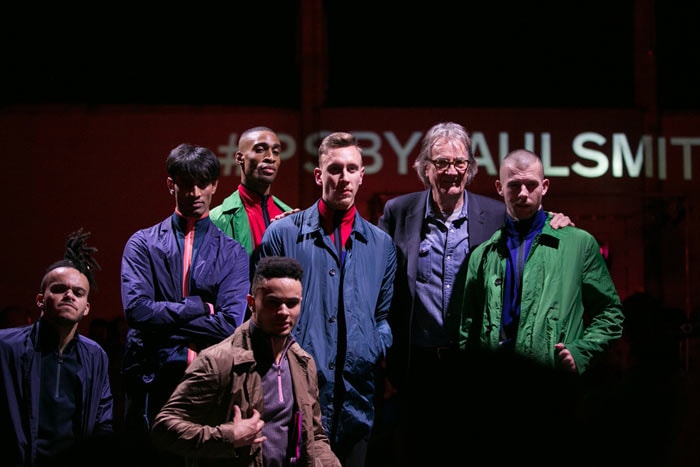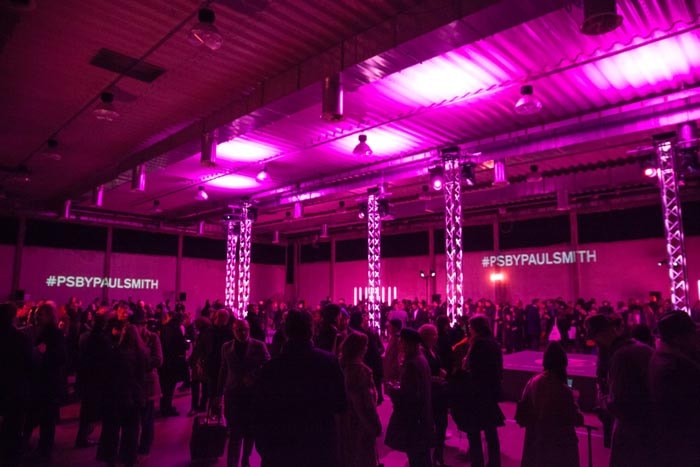 The collection's versatility and ability to bring fun and functionality together in one was highlighted during the presentation as it was showcased by a team of acrobats and athletes, who performed dance routines, bicycle tricks and more at the Dogana di via Valfonda, just a short walk away from the Fortezza da Basso.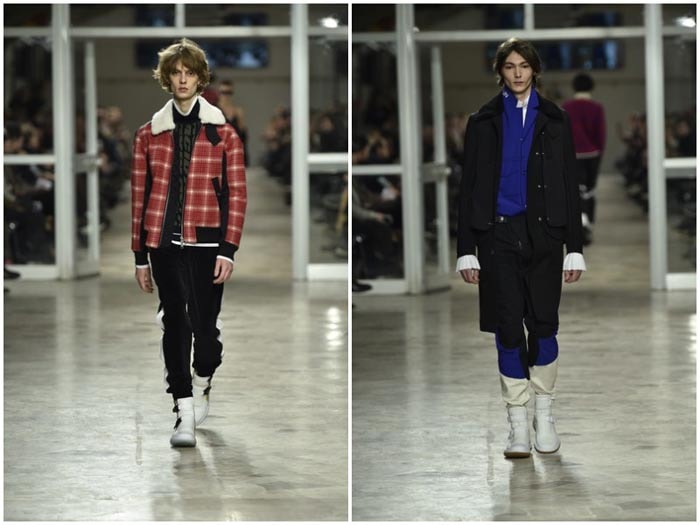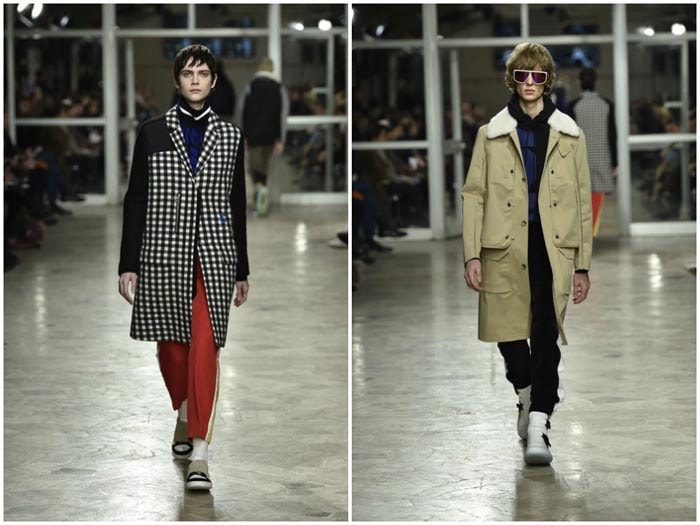 Tim Coppens weaves between streetwear and athleisure
Tim Coppens presented his first collection in Florence during a catwalk show at the Hippodrome. His fall/winter 2017 collection tapped heavily into street style and athleisure wear influences, featuring tracksuits paired with formal evening jackers, tartan shearling jackets and oversized sweaters paired with sneakers or loafers. The designer is said to have been inspired by his own return to Europe, imaging the return of a young New Yorker named Max, in reference to the 1979 film Mad Max , travelling to Europe. The designer, who is also the creative director of US sportswear firm Under Armour, presented a total of 45 looks for men, in addition to 16 of its women's wear looks for fall/winter 2017.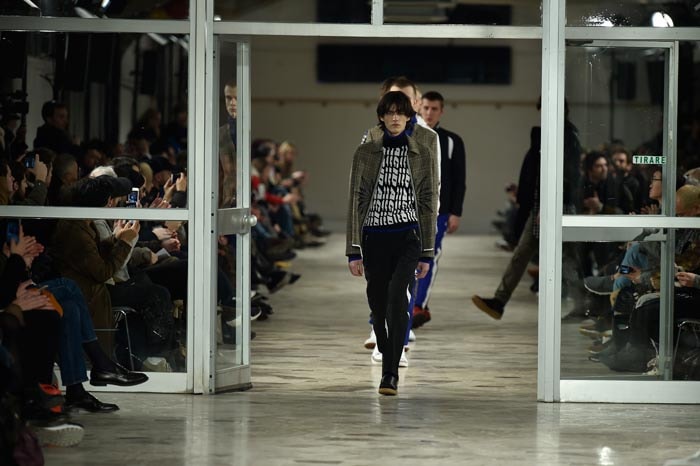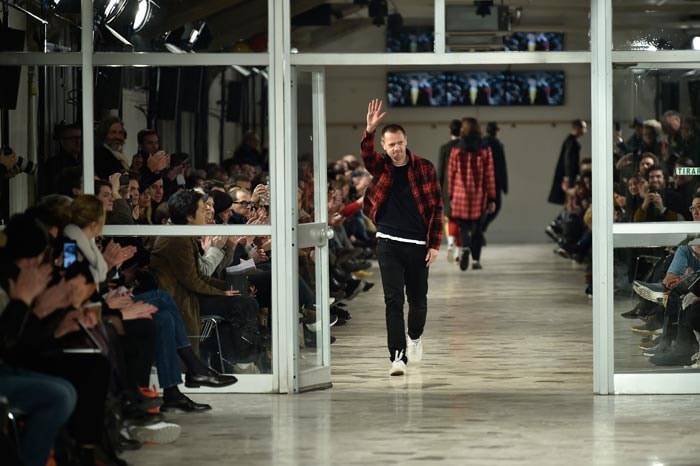 Another first took place during his catwalk show last night - the designer chose to live-stream the event on his own personal Instagram account to the world to further expand his brand's presence and better connect with his followers. Following the show, the designer staged an after-event, featuring films and music as well as the presentation of a book, created with photographer Jordan Hemingway, which tracks the collections creations and inspiration.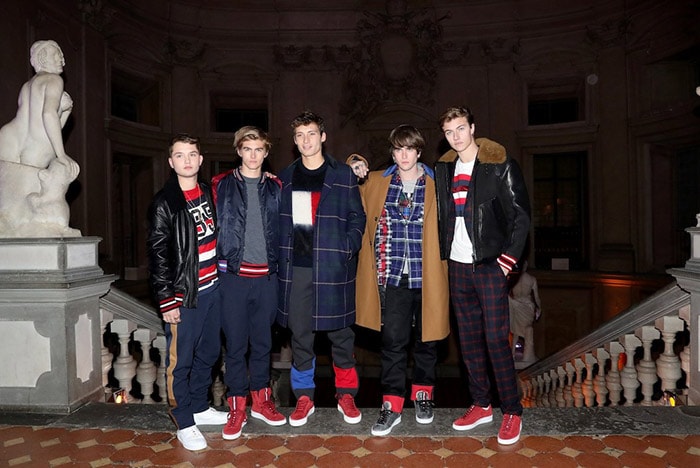 Tommy Hilfiger embraces the Millennial touch
US designer Tommy Hilfiger unveiled his Hilfiger Edition 2017 collection at the Palazzo Corsini on Tuesday night. In order to underline the brand's youthful presence, he tapped a number of upcoming social media influencers to model the collection, including Presley Gerber, Rafferty Law and Gabriel Kane Lewis. The new collection is said to be inspired by pop-culture, art and music and includes classic style cues from Tommy Hilfiger signature style.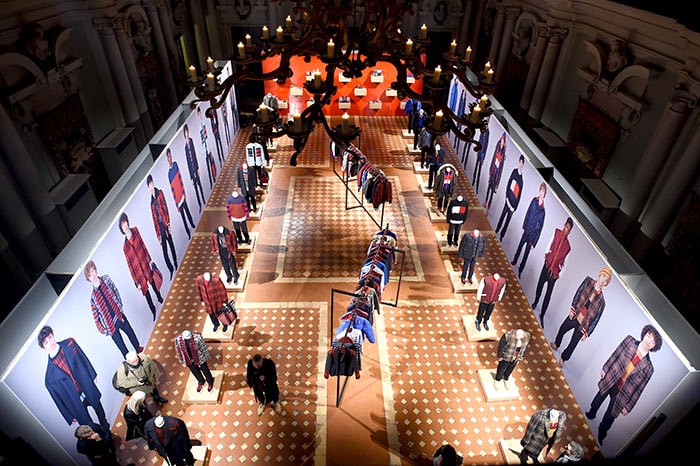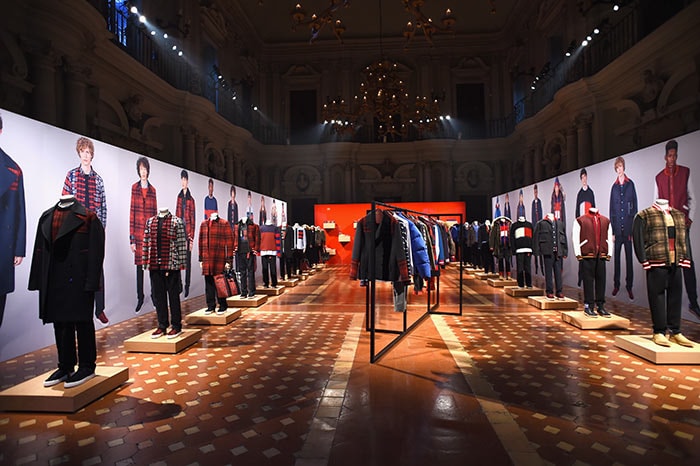 Tommy Hilfiger also presented his men's wear collection at an digital installation at Pitti Uomo, which acted as an extension of the brand's digital showroom. Visitors are able to learn more about the brand's collections through digital touchscreens in the installation, and through touchscreen retail shopping walls and visual merchandising fixtures, which offer collection information, sales tools and brand content via a single, seamless interface.
Pitti Immagine Uomo 91 is set to run until January 13, in Florence, Italy.
Homepage Photo Credit: Tommy Hilfiger, Vanni Bassetti
Paul Smith Photo Credit: FashionUnited and Proj3ct Studio
Tim Coppens Photo Credit: Giovanni Giannoni
Tommy Hilfiger Photo Credit: Tommy Hilfiger
Sara Ehlers

|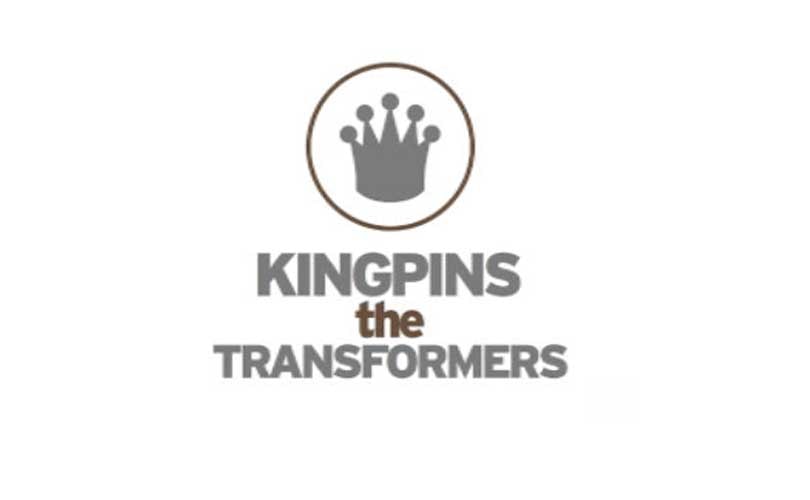 Kingpins recently just found a first time sponsor for their Transformers show in Amsterdam. Target Corporation has officially confirmed that they will be the denim trade event's sponsor for the April 21 edition of their Spring show.
The Transformers show, developed by Kingpins in collaboration with House of Denim, highlights sustainability in the denim industry. The purpose of the show, called "The Cost of Sustainability," is to spotlight members of the denim industry that create innovative, environmentally-friendly ways to manufacture apparel. Target will be the first-ever sponsor of the show, by participating in the denim event. "Target is an ideal sponsor for Transformers," said Andrew Olah, founder of Kingpins Show and Transformers. "They are committed to supporting and implementing sustainable practices and are committed to inspiring and leading the industry to change," he said in a statement.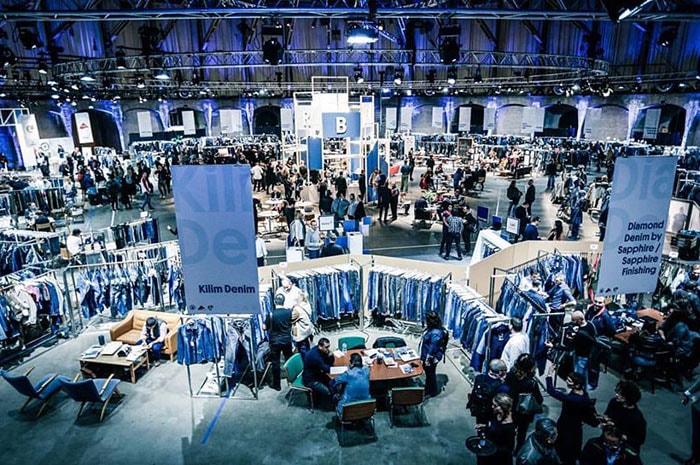 Target becomes first-ever sponsor for Kingpins Transformers show
The show will be on April 21 and will involve Target delivering a keynote speech. The panel for the event will consist of 10-12 industry experts that will focus on the cost of sustainability in denim focusing on materials and manufacturing. The two-part event will take place at Amsterdam's Westergasfabriek and will take place the same time as Kingpins Amsterdam (April 19-20) and Amsterdam Denim Days (April 17-23). The list of speakers has not yet been announced.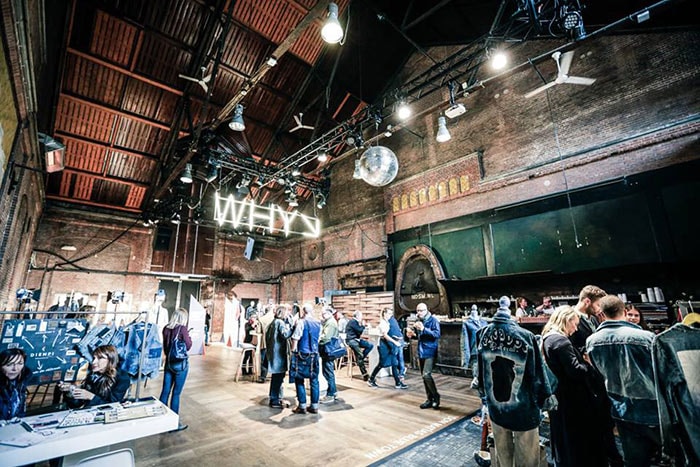 Target has had experience in the past by showing interest in health and sustainability in its business. The company resources responsibility with an emphasis on environmentally viable practices. Last November, Target confirmed its commitments to improving worker well-being, achieving net-positive manufacturing, and to sourcing key raw materials for sustainable and ethical sources. The commitment is set help Target achieve a better overall way of business by 2020.
By pairing with Kingpins, the two can highlight the effects of denim and ways to improve manufacturing and sourcing within the industry. As The House of Denim is also in collaboration for the upcoming show, these organizations will be able to shed light on new creative strategies to make progress towards sustainability.
Photos: Kingpins
Vivian Hendriksz

|
London - Bodyfashion tradefair Interfilière has announced a brand new, flexible format for its upcoming edition in Hong Kong. Running from March 7 to 8, the body fashion's industry invite only event aims to move away from the traditional trade fair format by focusing on innovation and creativity.
The event, which is set to take place at the Wave at 4 Hing Yip Street, Kwun Tong, Hong Kong for the first time, will include a business accelerator platform, trend forums, meeting areas as well as fashion shows and networking opportunities. Interfilière Hong Kong 2017 will be overseen by the steering committee, which consists of key buyers and experts who will recommend key speakers and themes for the conferences at the event.
Using the latest innovations in technology, visitors at the trade event will be able to access all the information needed about the exhibitors and their products without having to make a single note. Devices placed across the Gallery will allows them to collect the information they need then and there, and visitors will be able to access it all from any computer whenever they need.
New spaces, such as the conference space, meeting area and the studio offer buyers and exhibitors suitable locations to launch new products, network with key buyers or share their success stories with others.
Vivian Hendriksz

|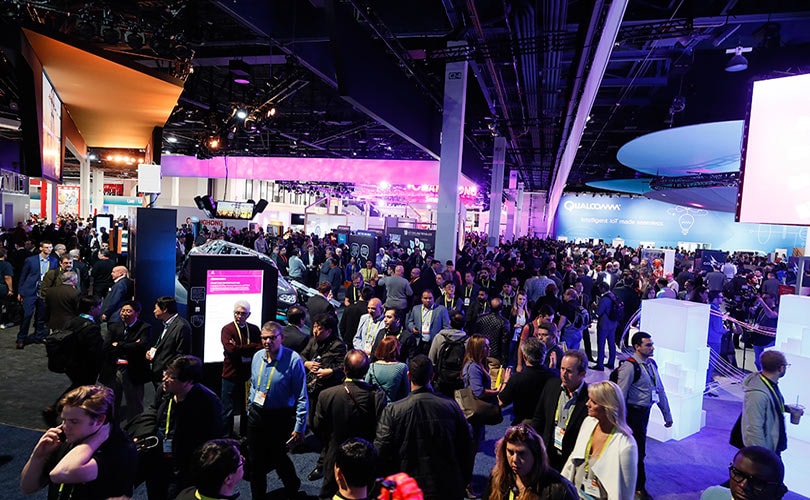 London - Innovation tech tradefair CES opened its 50th anniversary event in Las Vegas this week. Over 3,800 companies come together to showcase the latest development wearables, health and fitness and virtual reality. FashionUnited rounds up the top three innovations in wearables and fashion tech to be shown at CES 2017.
Under Armour Athlete Recovery Sleepwear: Rest.Win.Repeat
US sportswear company Under Armour unveiled a revoluntionary sleep and recovery system, which consists of its first sleepwear collection and a new UA Record App. The sleepwear, created together with top athlete Tom Brady, contains TB12 in the lining to maximize comfort and fit and help the body recover faster. "I firmly believe that sleep and recovery are critical aspects of an effective and holistic training program," said Tom Brady. "Proper sleep has helped me get to where I am today as an athlete and it is something that I continue to rely on every day." The sleepwear is supported by an updaye on the UA Record app, which help the user track their sleeping patterns and offer detailed anaylsis.
Under Armour also unveiled three new connected trainer designs, which work together with its UA app. The shoes, a follow-up to models released last year, measure the wearer's fatigue levels, track runs, distance covered as well as cadence using sensos built into the trainers. When the wearer does a number of squat jump, the trainers are also able to offer advice on what type of running the wear should do, based on muscle recovery needs.
Spinali Design: Essential Vibrating Jeans
Wearable tech firm Spinali Design, best known for its conntected swimsuits, unveiled its Essential vibrating jeans which use vibration to alert its wearer. Equipped with two vibrating sensors on the belt, the jeans connect to the user's smartphone via bluetooth and use vibration to tell the wearer when to turn left or right, or when they have an incoming call, text or email. The jeans, which retail for 88 pounds, are machine washable and have a battey life of up to 4 years as they got into sleep mode when not in use.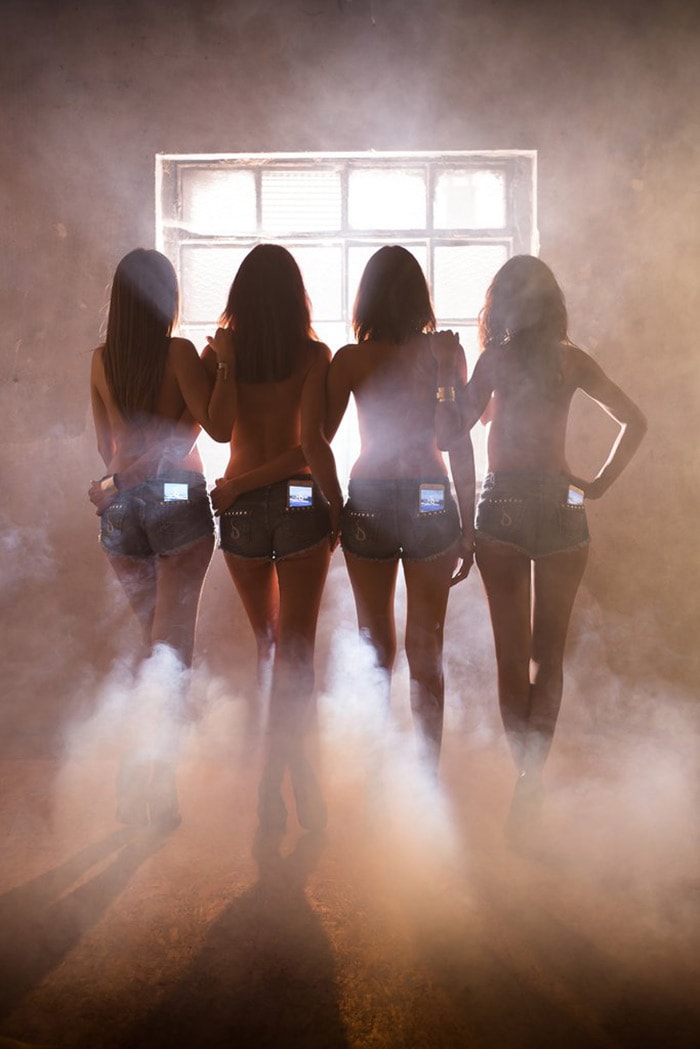 Wair: Anti-Pollution Scarf
The first of its kind, Wair is anti-pollution scarf, which protects it wearer from main air pollutants. The scarf, which comes in an array of patterns and styles, features a triple layer filter which stops micro-particles, pollen, gazes and bacteria. The scarf connects to the Supairman app, which reminds the wearer when they need to change the filter and shares information concerning the quality of air they are in as well as a pollutioni index.
Bonus: Gap's Dressing Room App
US fashion retailer Gap unveiled its new augmented reality app at CES 2017, which offers customers the freedom to try on a new outfit without having to step foot in a store or leave the comfort of their home. The DressingRoom app lets shoppers virtually try on items of clothing using their smartphone. Customers can select one of five body types featured to try on a Gap article of clothing virtually to seee what it looks like on the body and how it fits. Afterwards, customers are redirected to Gap's website or shopping app to purchase the product online.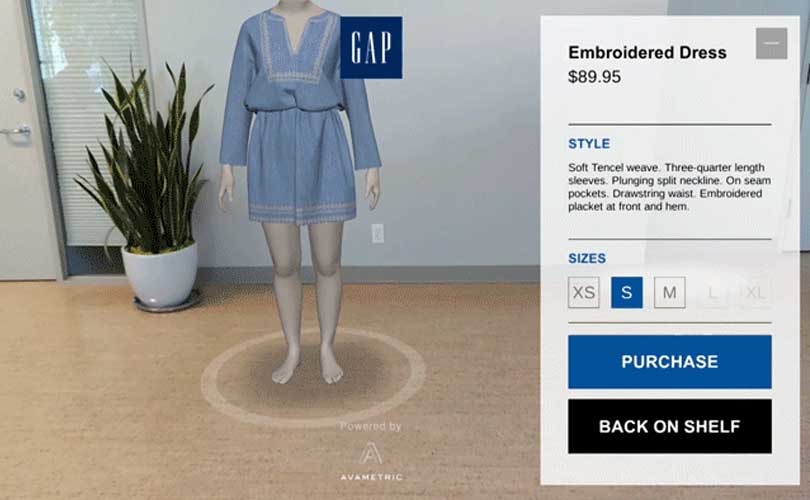 Photos: Courtesy of CES, Spinali and Gap
Danielle Wightman-Stone

|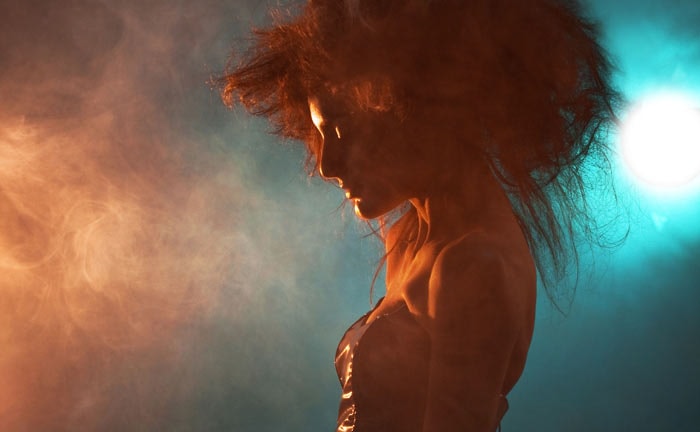 For the February edition of Premiere Vision Paris there will be a Wearable Lab dedicated to "invention and forward-looking ideas" to support the future of fashion technology, organisers have announced.
The Wearable Lab aims to bridge the gap between the wearable markets and the fashion industry and will feature 10 inspiring, experimental works including clothing and accessories.
The displays will feature designs and companies from various countries including Amy Winters, known for her interactive wearable design that create a touch-sense-sound multisensory experience, and jewellery designer Sarah Angold, both from the UK.
Other designers taking part includes Turkish duo Ezra+Tuba, Canadian label Ying Gao, which has produced interactive dresses using photoluminescent thread, French designer Pierre Renaux, and emerging fashion-tech designer Anouk Wipprecht from the Netherlands.
There will also be a showroom of 4 start-ups dedicated to meetings and exchanging ideas, who will display their latest innovations and future goals, while proposing true future partnership to the industry. The start-ups include French companies Digitsole, Percko, and Spinali Design, and German-based Teiimo.
Premiere Vision Paris will also host an event "Fashiontech, future scene or utopia?" to further understand the issues at stake in the new fashion and technology territory, featuring experts Christine Browaeys from T3nel, Pascal Denizart from Ceti, Intel's Hilary McGuinness, Nelly Rodi from R3ilab, and designer Anouk Wipprecht.
The Wearable Lab will be located in Hall 5 North, aisles F and G.
The three-day event brings together six major industries supplying materials and services to the global fashion industry, including yarns, fabrics, leather, design, accessories and manufacturing at Paris-Nord Villepinte from February 7-9.
Image: Amy Winters Thunderstorm Dress via Premiere Vision Paris
Danielle Wightman-Stone

|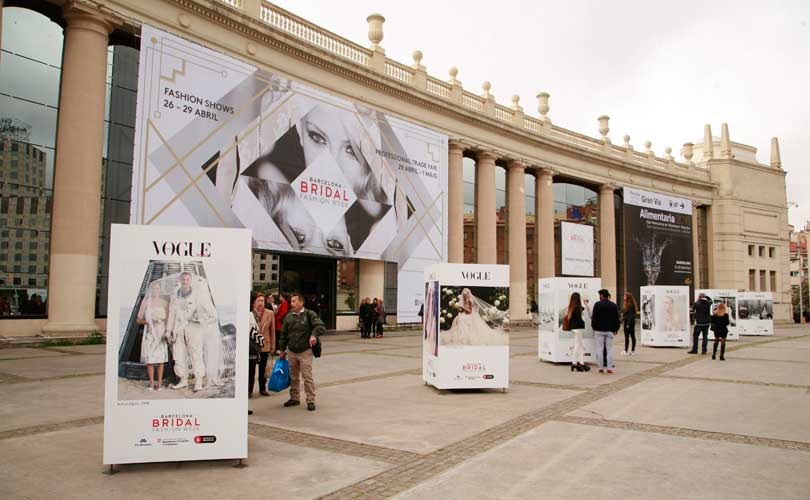 Bridal trade show, Barcelona Bridal Fashion Week has announced that for its 2017 edition it is targeting buyers from Europe and the United States, while also strengthen its presence in the Latin American and Asian markets as part of its new international strategy.
The annual event will once again take place at Fira de Barcelona's Gran Via exhibition centre from April 27-30, 2017, will feature the latest trends in bridal fashions for men and women in 2018 along with ceremonial, communion and party wear and accessories.
As part of its strategy to broaden its international reach, the organisers of the twenty-seventh edition have stated that they are negotiating with an "internationally-renowned 'guest designer'" to share the catwalk alongside the 20 bridal brands confirmed to show.
The show's director, Estermaria Laruccia, confirmed that they show would be focusing on European countries such as the UK, Germany, France and Italy, as well as well as "continuing to target the United States as the leading bridal fashion market in the West and a driver of global trends along with Europe".
Laruccia added: "However, this year we want to strengthen our presence in Asia and Latin America, two areas that offer tremendous expansion opportunities, and we will be doing so using Mexico and Japan as the gateways to these two continents."
Barcelona Bridal Fashion Week looks to strengthen international reach
According to the organisers, the US, Brazil, Argentina, Peru and Colombia will be the largest bridal and wedding markets in the world by 2020, according to the results of the survey 'Millennial Brides: born in the 80s, getting married today', conducted by professor Nueno in April this year. Mexico shows the biggest growth potential, with forecast growth rate of 3.6 percent, as a result of the number of weddings and the average expenditure per event.
"Mexico is a key market because it is the main driver behind new fashions in Latin America, and for this reason, it's our first point of access," explains Laruccia. "From our point of view, this gives Mexico a key strategic role, as the Latin American bridal market is one of the ones with the biggest potential in the world."
In addition, the organisers are also hoping to target buyers from Japan as an "initial step to expanding into the region", as Japan is the biggest bridal fashion market in Asia in terms of quality and design, and it is still the benchmark of trends for the entire continent.
Barcelona Bridal Fashion Week is the leading bridal event on the European calendar and will showcase more than 260 exhibitors, half of which will be international. In the past three years, the number of brands and buyers visiting the show has increased by 13 percent, reaching 18,000 visitors and 650 buyers from 40 countries, including the UK, Germany, the US, France and Italy.
Image: courtesy of Barcelona Bridal Fashion Week
Vivian Hendriksz

|
One of the UK's leading retail experts, Mary Portas, its set to speak at home and gift trade event Spring Fair 2017, at the NEC in Birmingham.
Running from February 5 to 9, 2017 Portas is set to take the stage on February 6 to discuss the challenges facing retailers next year and into the future. Her talk, entitled 'The Future of Shopping' aims to cover the ongoing digital revolution taking place in retail, and how different retail sectors are responding to their shifting environments. Following her talk, Portas will participate in an interactive Q&A session with the audience.
"We are excited to announce that Mary Portas will take to the stage at Spring Fair 2017," commented Nick Davison, Portfolio director of Spring Fair. "Few trade events can attract such an influential speaker and we're delighted she will share her knowledge and experience with our visitors. Her views and insights will spark ideas and put the post-Brexit UK retail landscape into perspective."
Portas, who have been dubbed the 'Queen of Shops' is set to join the likes of Mette Downer, CEO of the Greater Gift Company and Martin Holland, the winner of the BBC's Great Interior Design Challenge and founder of Martin Mark Design Store design workshop in taking to the stage at the Spring Fair.
Vivian Hendriksz

|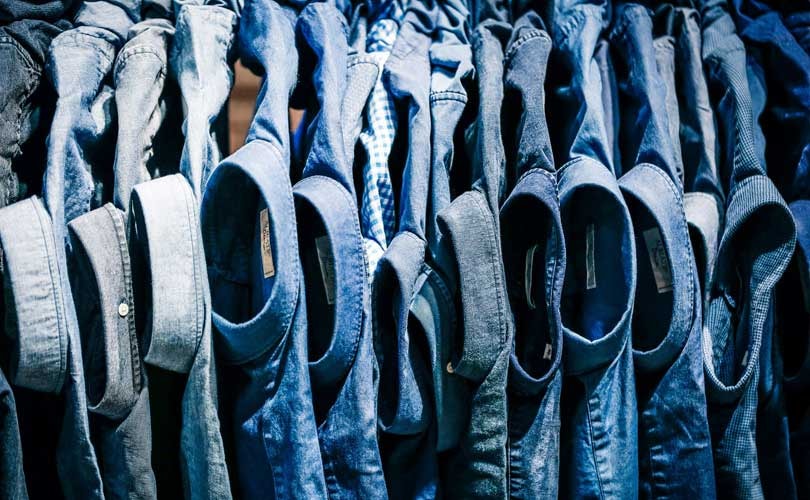 London - Kingpins has cancelled its upcoming show in Miami due to lack of attendance.
The denim boutique trade show was aiming to host its debut event in Miami next month, targeted at the Latin American denim market.
However in a statement sent out Thursday morning, the trade fair organisers confirmed the event, which has been scheduled to take place January 11 to 12, had been cancelled due to a lack of "confirmed attendance."
"It's really an unfortunate situation for us to cancel the show, but it would be more unfortunate for us to go and not have a full house," said Andrew Olah, founder of the Kingpins Show in a statement. "We are not finished in our intent on Latin America, but it seems our dates were unsuitable and we have no problem to admit our misunderstanding."
In a statement on Facebook, the denim trade fair added: "Thanks to the buyers that had RSVP'd for the show. We owe you a mojito or 7." The cancellation of the event in Miami will not affect Kingpins Shows in New York and Amsterdam, which take place twice a year or its annual event in China Hong Kong.
Photo: Kingpins Show, Facebook
Danielle Wightman-Stone

|
Trade show Jewellery & Watch, which takes place in February at the NEC Birmingham, has announced a partnership with the Department of International Trade (DIT) to support British jewellery brands looking to export overseas.
The partnership will see a series of pre-show and on-site features to connect international visitors and buyers with brands, designers and suppliers from across the UK. The collaboration will extend across both Jewellery & Watch and Spring Fair, providing initiatives for exhibitors across home, gift, accessories and jewellery sectors, while adding to the "cross-sector buying experience for visitors to the show".
The February event will also see the launch of the Great British Trail, comprising of over 1,920 British brands across Jewellery & Watch and Spring Fair, many of which will be fully supported by DIT.
In addition, more than 70 international buyers from priority markets including China, Germany, Italy, Spain and the USA will receive complimentary concierge tours of relevant British businesses, with over 1,000 sales meetings to be set up in advance of the show.
DIT will also be bringing export advisers to host a series of one-to-one meetings, seminars and master classes from their stand and the dedicated Export Theatre, featuring insightful case studies, practical advice and panel sessions across the five days.
Portfolio director for Jewellery & Watch, Julie Driscoll, said: "Our strengthened partnership with DIT will not only enable visitors and exhibitors to learn about export opportunities across the globe, but also enhance the desire to buy British product.
"We are proud to have over 220 British exhibitors at Jewellery & Watch this February, and look forward to working with the DIT to build relations between these brands and international buyers."
DIT head of consumer and luxury (trade) and creative, consumer and sports economy, Richard Hall, added: "The Department for International Trade is delighted to partner with Spring Fair to support businesses across both Spring Fair and Jewellery & Watch on their export journey. Demand is out there for UK goods and services and DIT is on hand to offer expert advice and support for businesses who want to help meet that demand."
Jewellery & Watch will take place from February 5-9, 2017 at the NEC Birmingham, co-located with Spring Fair.