Vivian Hendriksz

|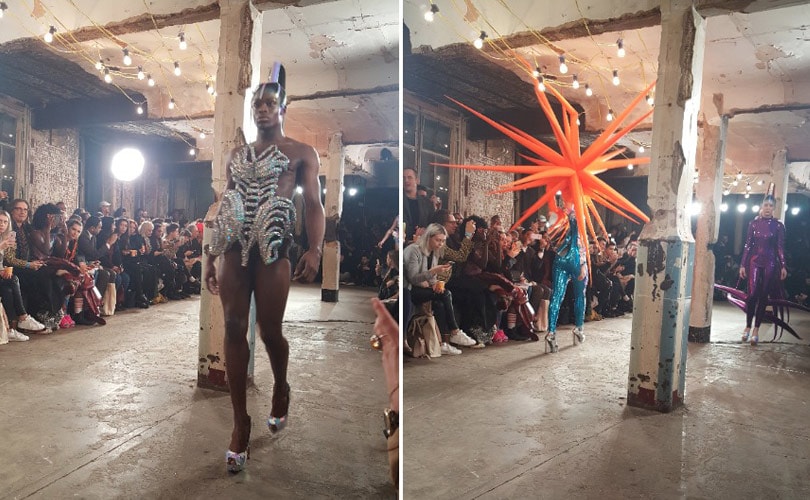 INTERVIEW London - At the top of the OxO Tower Wharf, in an industrial looking space, three emerging designers came together to showcase their latest AW17 collections on-schedule during On|Off bi-annual London Fashion Week catwalk showcase. London-based designer Luke Antony Rooney; fashionable costume designer and artist Jack Irving; and Royal College of Art graduate Timothy Bouyez-Forge; were the three chosen designers to show this season. FashionUnited caught up with the three designers following their catwalk shows to learn more about their designs, inspirations and thoughts at showing at On|Off.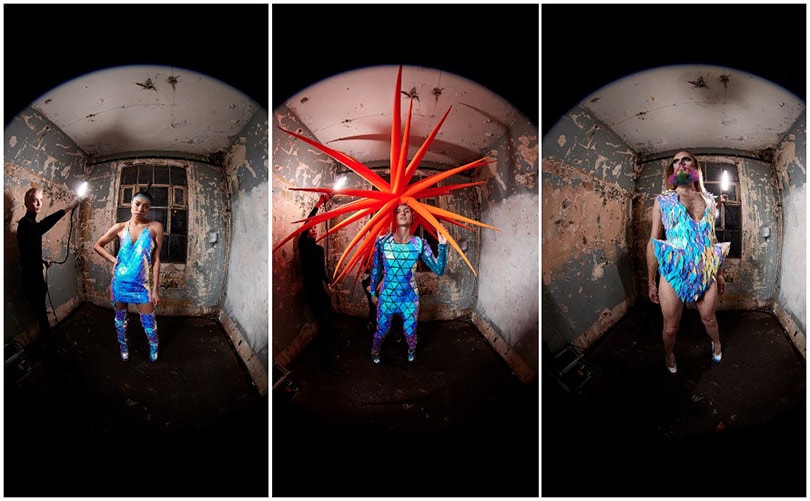 Jack Irving: "I'm obsessed with Showgirls"
"I was absolutely ecstatic to be asked. It was a big dream come true really," said Jack Irving on showing at On|Off. "I'd always dreamed of showing with On|Off and at London Fashion Week and I'm so thrilled everyone got behind me and believed in the craziness." A Central Saint Martins graduate, Irving opened his own studio in London in 2014, where he creates collections of "wearable art". Inspired by his love of the theatre and performance, he has had the honour of dressing the likes of Lady Gaga and creating costumes for the X Factor. His main source of inspiration for his collection "Alien Showgirls" is a combination of three times. "I'm obsessed with Showgirls with their huge feathers and headdresses, so I looked a lot at old brochures from the Moulin Rouge in the 1970s and the The Lido in Paris," he explained.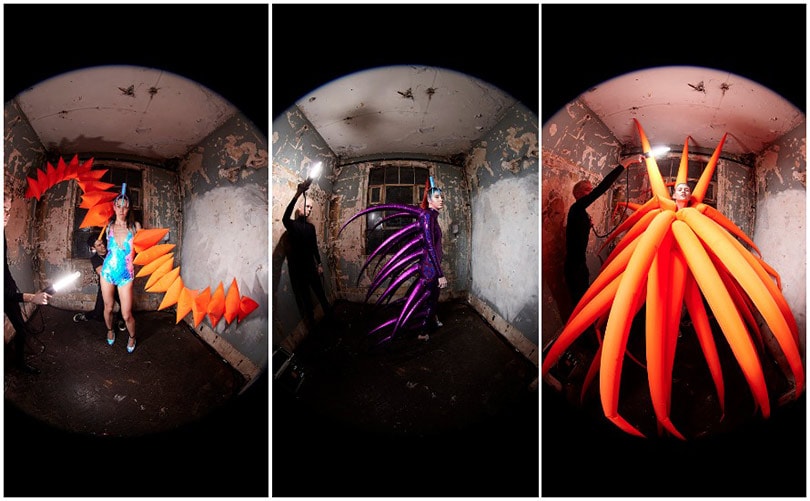 "I collided this for my love with sic-fi comics like Wonderwoman and movies like Barbarella to create this vision of these futuristic alien space showgirls. I'm also mesmerised by sea creatures and drew my main inspiration from this for the 'alien' part of my aesthetic for the collection. Every collection I do, I always try and design with the 'showgirl' in mind and create a different aesthetic for her each year. My reason for this was mainly because everything happening in the world right now is all a bit crazy and glum, it was about creating a show and performance which takes them on a fantasy away from our current reality." The resulting collection, which included sci-fi mini dresses and bodysuits with intricate corsets crafted from holographic fabrics, complete with inflatable detailing and sparkly headdresses. Irving admits that his favourite look from the collection is the third look, complete with matching thigh high boots, as it was his first time designing boots.
He also reveals that he was slightly afraid that not all his designs would fit on the catwalk. "The biggest issue was the technicalities of my pieces, as my biggest was 4.5 meters wide and making sure that fitted on the catwalk," the massive inflatable alien, sea urchin did in fact fit on the catwalk, even if its spikes did end up brushing against the ceiling. "[Showing at On|Off] has been the most incredible experience and I'm so thrilled," added Irving. "The support from Lee and all the team has been amazing. My ideas for both the show and the presentation were quite crazy from the start and I almost expected some of my ideas to be not allowed. But instead my crazy ideas were nurtured and celebrated and the support was given to help bring them all to life."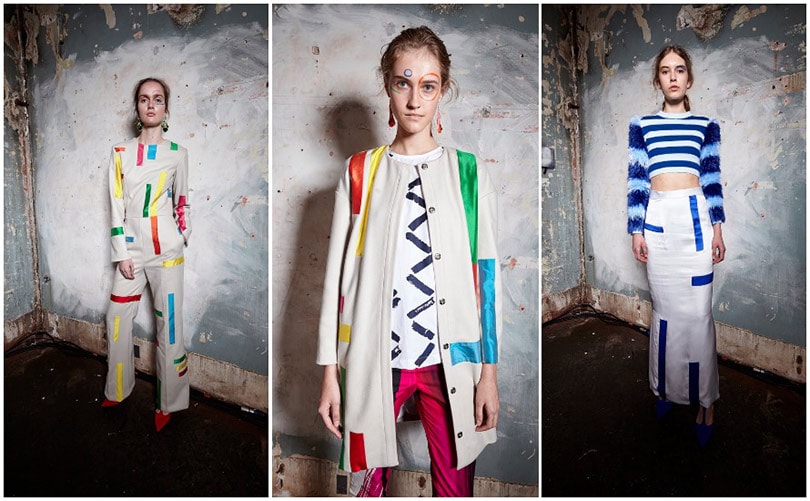 Luke Anthony Rooney: "I have always been a magpie and attracted to the bright and sparkly"
"I felt honoured to be showing under such a pioneering umbrella such as On|Off Presents who really care first and foremost for their designers ," said Luke Anthony Rooney after shown. "And I have really felt that!" As a London-based womenswear designer, Rooney has never been one to shy away from using vibrant colours and patterns in his designs, and enjoys using different textures and textiles to create unique and fantastical looks. He was originally inspired to pursue a career in womens fashion after realiing his love for women's clothing, which ranges from old screen goddesses looks to the 1990s supermodels style. "I always loved the way clothes could make women look and feel." For his Autumn/Winter 2017 collection Rooney says he was inspired by the film 'His Girl Friday.' "A film called 'His Girl Friday' was the jumping off point for the collection, which features Rossalind Russell wearing wonderfully cut clothes. Suits covered with stripes running in different directions was something I found really intriguing, and led me to thinking about different ways of displaying stripes such as painted brush strokes, panelled stripes and so on."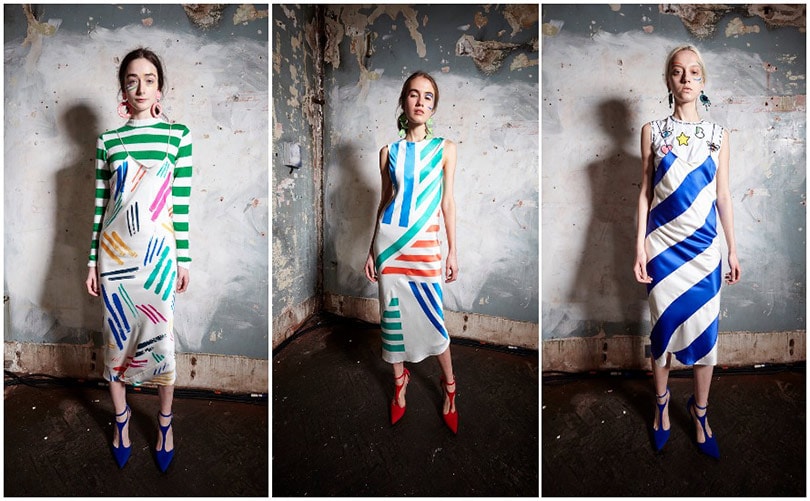 This resulting in a collection featuring bold and colourful stripes on pale backdrops, knits layered under silp dresses and structured trousers paired with cropped fitted tops. "I have always been a magpie and attracted to the bright and sparkly," admitted Rooney. "However this season my style has evolved. I cut dresses and tops on the bias so they cling to a woman's body, rather than a boxy cut. I wanted my girl to look strong and sophisticated." Rooney noted that he feels as if he really managed to elevate the cut and fit of his designs this season, and pushed himself to work outside of his comfort zone. "I think the bias slip dress with the brush stroke print was something completely new for me and worked successfully." Overall, Rooney added that he has nothing negative to say at all about his experience showing at On|Off. "It's so nice to show under people with so much knowledge who you feel really believe in you. To have the support of On|Off makes me feel very lucky as you can just feel how supportive they are which is really special."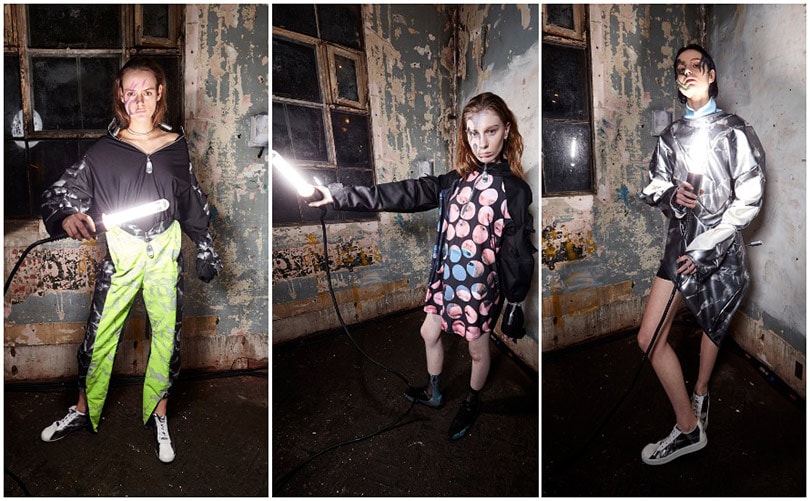 Timothy Bouyez-Forge: "To create recomposed fragmentation of perceptions"
"I felt both happy and worried," said women's wear designer Timothy Bouyez-Forge on how he felt when he first heard he would be showing at On|Off once more. A second time shower at On|Off, Bouyez-Forge a recent graduate of the Royal College of Art, grew up between Paris and London and has been influenced by numerous art movements, as well as industrial design and virtual reality. This season round, he aimed to create a collection which was both "true and developed against the enemy that is time", no mean feat. Inspired by our "recomposed fragmentation of perceptions," he looked the current world's situations for his collections main influences. "It is about taking moments taking place in our society and recomposing them into a narrative that lies parallel to our own, similar but different." This resulted in a collection featuring undone workwear, utilitarian feeling shift dresses featuring watchful-eyes and metallic wrapped-styled tunics.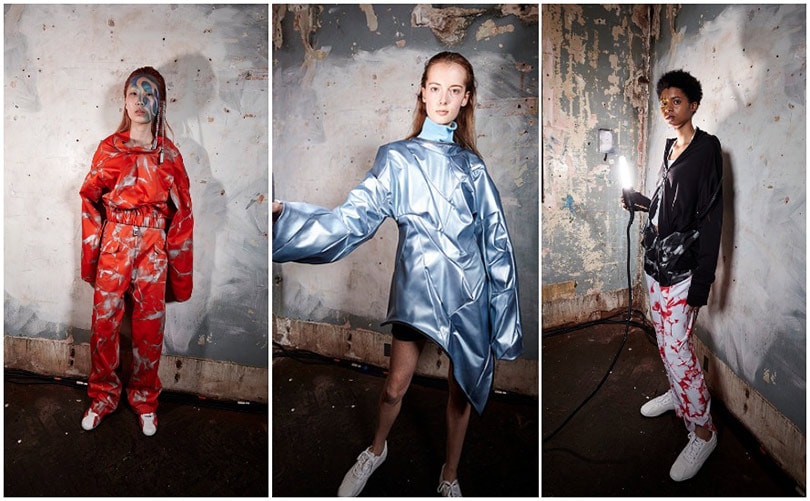 "The first look was my favourite - the orange matching trouser and jacket spray painted in silver - to me it said what the collection was about and set the tone for the rest," he added.
Photos: Courtesy of Co-Lab, On|Off
FashionUnited

|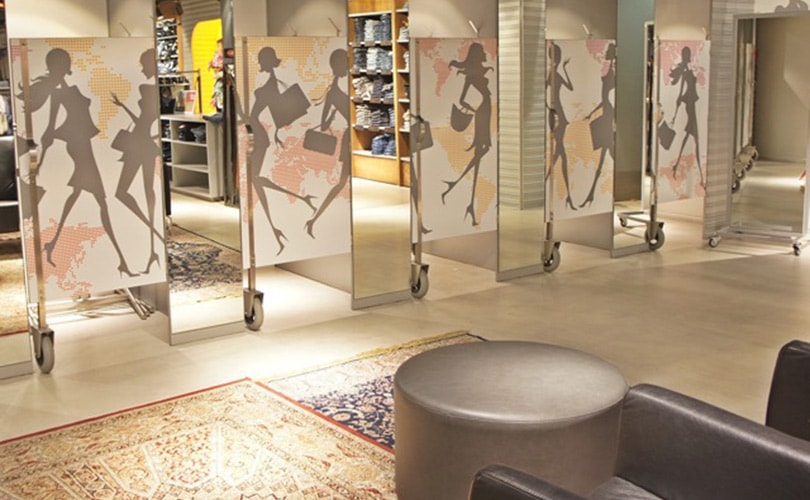 Online shopping and the growth of internet sales have turned the concept of 'try before you buy' on its head in recent years. Instead of heading off in to a small cubicle at the back of the store to try on your chosen skinny jeans, nowadays you are more likely order on line, wait for delivery and then try them on in the comfort of your own home. This sounds great in theory, but the downside for online retailers is that this means literally tons of returns and refunds to process – which has a negative impact on profits.
It is estimated that between 15% and 40% of apparel online sales are sent back as returns, with the industry average accepted to be 25%. Whereas 'hard goods', such as homeware and toys, have a much lower returns rate of less than 10%. A customer will judge an online purchase on fit, size, texture, colour and quality. Therefore good fit and sizing are becoming increasingly important for online retailers who know their customers will return goods if the fit is wrong or sizing is inconsistent. A staggering 43% of returned items are sent back due to bad fit.
Another factor in the dilemma of online returns is that customers will often buy a garment in several sizes and then return the sizes that do not fit. Research from Fits.me, a virtual fitting room provider, found that two in five consumers (41%) buy multiple sizes of the same garment when shopping online - simply to find the best fit, and then return the unwanted sizes. Women are more prone to this shopping habit than men. It's the online equivalent to taking three sizes into the changing room and hanging two sizes back on the rail; except, for online retailers, these extra returns result in a loss in profits as they must be processed, re-warehoused and then often discounted in price due to the fast and seasonal nature of fashion.
So how can online retailers reduce returns? One solution is better technology. "Online retailers need to consider the technologies available to them that can be used to emulate the in-store customer experience of 'try before you buy' for as many of the above variables as possible," according to Heikki Haldre, co-founder and chief executive of virtual fitting room, Fits.me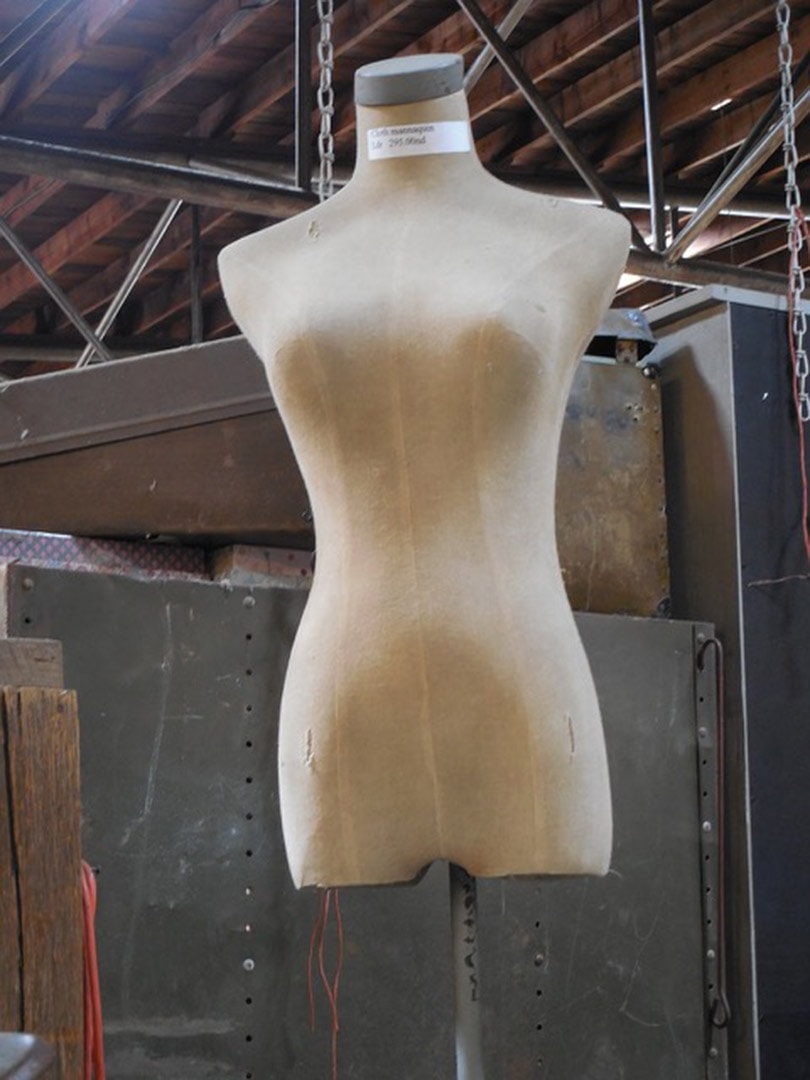 Henri Lloyd invested in new virtual fit technology with Fits.me and reported a boost in sales. "We encourage using the fit recommendation tool, it only takes a few seconds and statistics show that we improve conversion by 21%." Henri Lloyd, Commercial Director.
Whilst, Thomas Pink also found that utilizing new virtual fit technology vastly reduced the amount of returns to process. "The stats are overwhelming. Fit.me's recommendation solution almost entirely removes the reason of 'fit' for returns. It has smashed the overall returns rate." Thomas Pink, Head of ecommerce.
House of Holland and Tesco's F&F clothing range have worked with 3D technology system - Metail, which promises consumers 'No more guessing games. No more returns. No more disappointment'. Shoppers upload two full-length photos of themselves and their measurements to create a 'MeModel' avatar, which can digitally 'try on' clothes.
Online retailer, ASOS has invested in detailed online videos of their garments being worn by models, to give the customers greater detail and a better representation of colour and cut. Texture, of course cannot be simulated online just yet!
Accurate sizing is another key area where online retailers can up their game and boost their profits by reducing returns. One company that offers sizing solutions is Sizemic - a fashion technology company, based in London, which provides a 'one stop' sizing and garment fit solution for the fashion industry. Sizemic specialize in products and services based on 3D body data derived from 3D body scanning – size survey data, size chart development, SizeUK generic fit mannequins and 3D pattern block development. Sizemic was originally a spin off from University College London and was established to support the SizeUK Retailers and commercialise the application of 3D body data.
SizeUK – the UK National Size Survey, was carried out using 3D body scanners to capture measurement and 3D shape data on over 11,000 adults - a statistically representative sample of the UK population.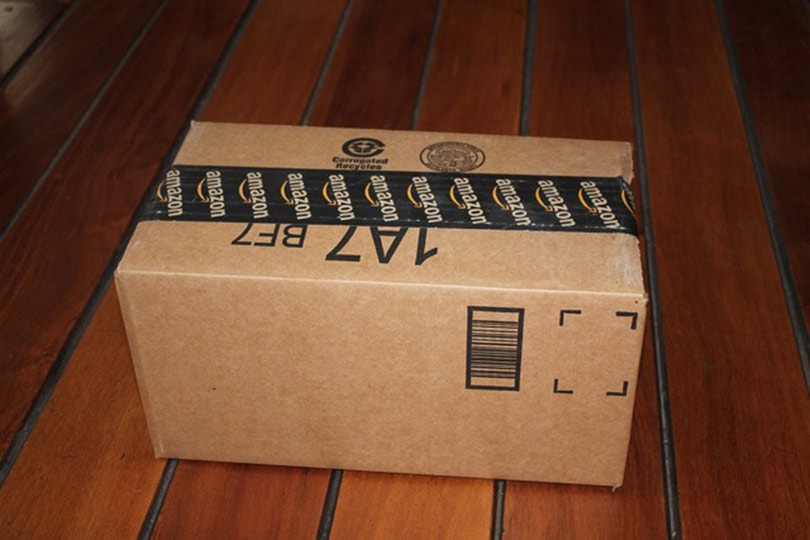 In collaboration with the SizeUK Retailers, Sizemic developed an extensive range of SizeUK generic fit mannequins based on 3D average body shapes generated from subsets of SizeUK scan data using unique 3D shape analysis software. This ensures that the mannequin is both a realistic body shape and a highly accurate representation of their age group and size.
The SizeUK mannequin programme is available in a range of sizes and body shapes for different age groups and both genders – Younger (16-34), Prime (20-50) and Mature (over 35). The result is 3 distinctly different body shapes, noticeably characteristic of the age profile they represent.
So it seems the future of more profitable online apparel retail is further investment in technology – improved virtual fit tools, enhanced content/online videos and better sizing and garment technology to cut the high rates of online returns.

www.size.org
www.sizemic.eu
www.fits.me
http://www.metail.com
http://www.asos.com
For QHQ jobs: click here.
Danielle Wightman-Stone

|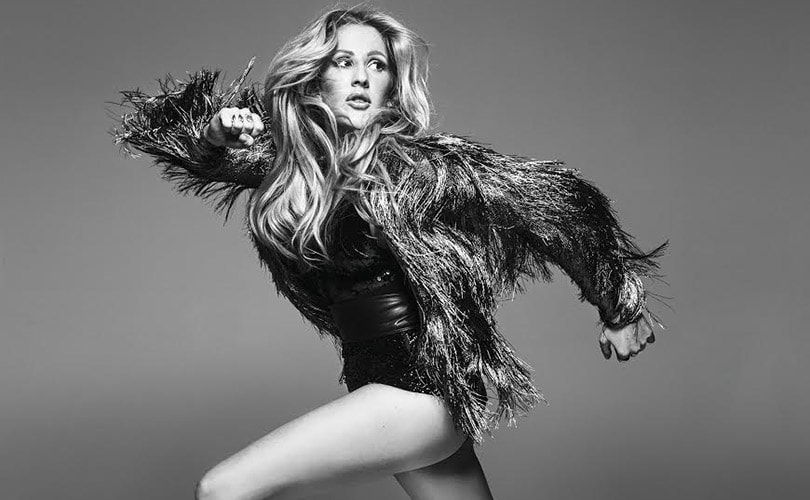 German footwear retailer Deichmann has teamed up with singer Ellie Goulding on a new shoe collection inspired by her own style.
Launching on March 1, the Ellie Goulding 'Star Collection' exclusively for Deichmann will include trainers, sandals, heels, wedges, espadrilles and mules. Featuring bright colours, extravagant shapes, individual trims and studs, which the brand states have all been inspired by the motto "Rock your Look".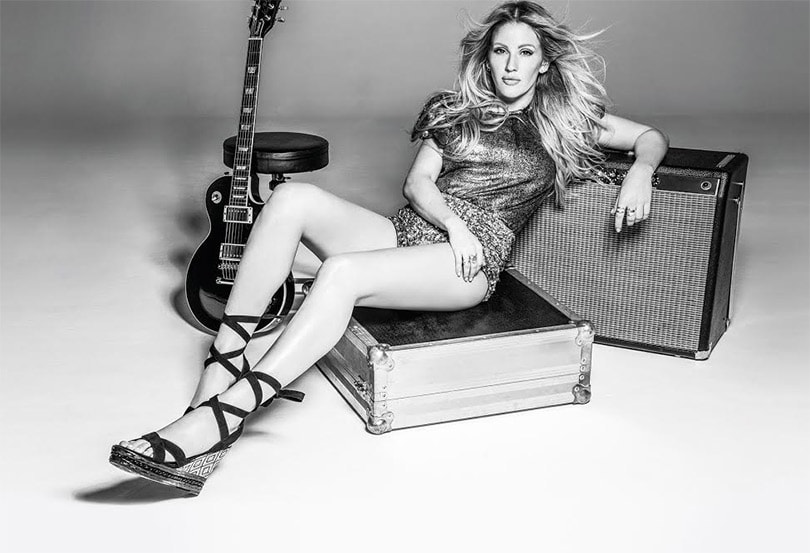 Commenting on the collection, Goulding said: "For me, shoes are an indication of what mood you are in. Launching a collection of my own gives me the opportunity to express my style. My collection includes shoes for any occasion – I really can't decide if I like wearing heels or flats better – I am constantly changing it up."
Prices will range from 17.99 to 29.99 pounds, and will be sold in 21 European countries in Deichmann Group stores and online. In the UK, the retailer has nearly 90 stores.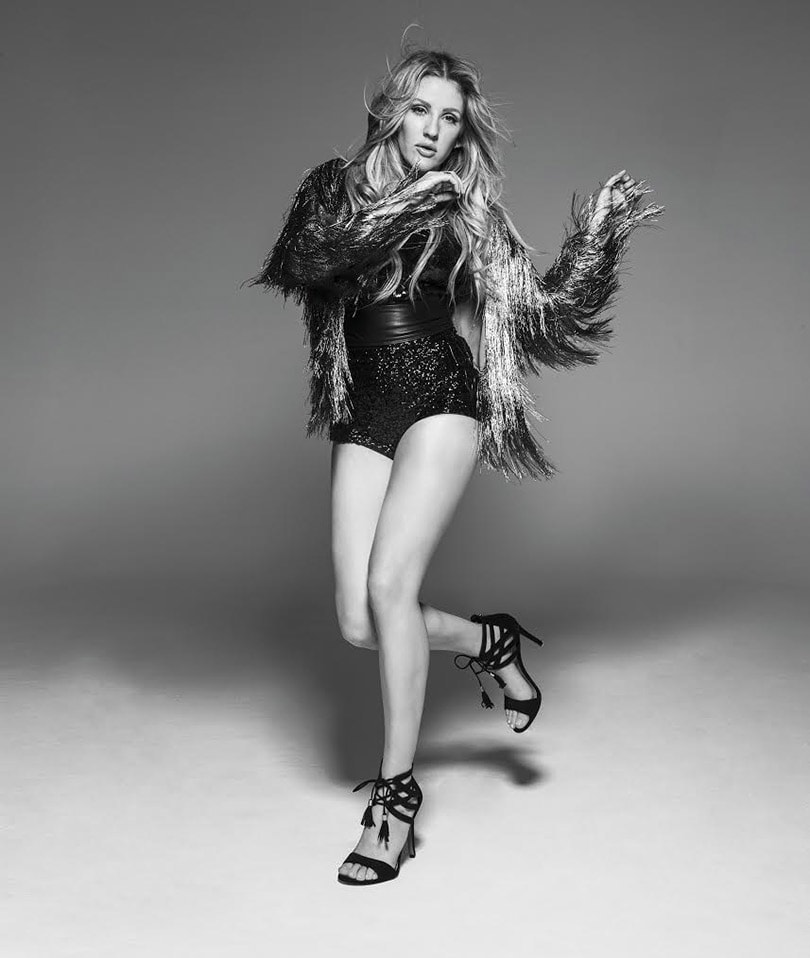 To accompany the launch, Goulding will star in an ad campaign shot by celebrity photographer Louie Banks with styling handled by Cher Coulter, who has worked with stars such as Rosie Huntington-Whitley, Kirsten Dunst and Demi Moore. While the TV advert has been created by Emil Nava, who is known for directing music videos for Rihanna, Selena Gomez and Calvin Harris.
Images: courtesy of Deichmann
AFP

|
Israel's parliament will retain a contentious dress code banning short skirts, but will make its enforcement and sanctions against offenders gradual, a committee of MPs and parliamentary staff ruled.
The decision on Tuesday came after staffers had demonstrated in December when colleagues who wore skirts deemed too short were barred from entering the building. The staffers said that security guards at Israel's parliament, the Knesset, had started to strictly enforce rules on the length of skirts without giving a reason.
The committee was subsequently formed to examine the issue. "It was agreed that the dress code would remain in place. At the same time it was decided to create an enforcement mechanism including issuing warnings before denial of entry to the building," a Knesset statement said.
Haaretz newspaper said on Wednesday that staff would initially get two warnings about inappropriate dress and would only be denied entry if there was a third occasion. "Arrival at the Knesset should be in proper and dignified attire," the statement added.
"One should not arrive in clothing which does not show respect for the Knesset, such as T-shirts, crop-tops, shorts, sandals, short dresses or skirts, tracksuits." It said that shirts bearing political slogans were also banned. Haaretz said that the code did not specify what is an appropriate skirt length, but the committee ruled that miniskirts were forbidden. (AFP)
Vivian Hendriksz

|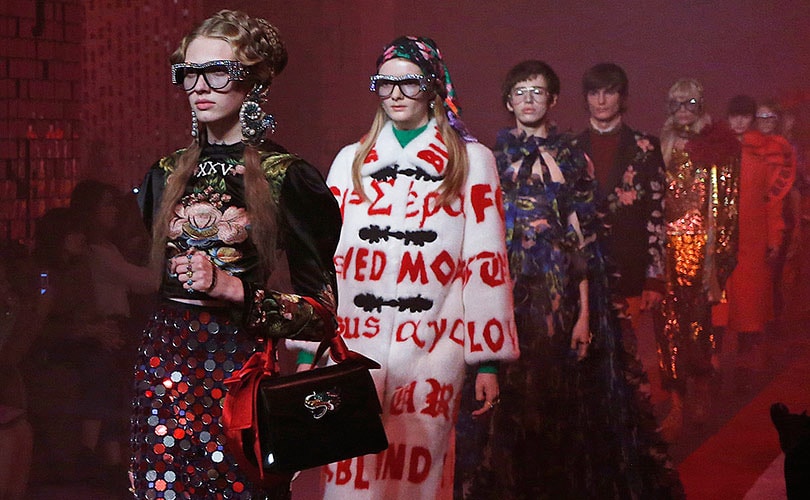 London - With the last day of London Fashion Week wrapping up on Tuesday evening, the global fashion pack heads to Milan for the start of the third major fashion week, Milan Fashion Week. Running from February 22 to 27 at the Piazza Gae Aulenti, Milan Fashion Week is set to see 68 catwalk shows take place on-schedule, in addition to numerous presentations, parties, store openings and events.
Interested in reading more on how much money Milan Fashion Week, and other international fashion weeks generate? Then click
here
to read 'The Top 20 Money-Making Fashion Weeks You May Not Know'.
How much money Milan earns from Milan Fashion Week
Milan Fashion Week is predicted to welcome over 30,000 unique visitors to the Italian fashion capital, including press, buyers, social influencers and designers. The city continues to host some of the most coveted and celebrated fashion houses in the industry, including Gucci, Fendi, Prada, Versace, Emporio Armani, Bottega Veneta and more. Such a huge influx in visitors will undoubtedly lead to extra turnover for local businesses, stores, restaurants and hotels during Milan Fashion Week - but what does city itself gain financially from hosting this bi-annual fashion showcase? In this mini-series FashionUnited examines how much money Milan earns from Milan Fashion Week.
Similar to fashion weeks in New York and London, Milan Fashion Week is also witness to the changes occurring with the global industry. Brexit concerns, Donald Trump's recent Presidential election, and ongoing wars in the Middle East are just a few of the current issues affecting the world's economies, including the fashion industry. As more and more fashion houses chose to break away from the traditional fashion calendar show format in order to align their collection drops with the seasonal changes , or to connect directly with their consumers in the form of 'See Now, Buy Now', or show elsewhere, change and disruption have become fashion week's new order. For example, this season of Milan Fashion Week will see Gucci's Golden Boy, creative director Alessandro Michele, present the luxury fashion house upcoming womenswear and menswear collections side by side. In addition, Giambattista Valli decided to cancel its Giamba show which was scheduled to take the catwalk on February 24 and Marni will see the debut of its new creative director Francesco Risso. The question remains - what impact will this have on Milan Fashion Week total income?
Key Figures for Milan Fashion Week AW17:
Unique visitors: 30,000
Total Income: 64 million euros
City Income: 15.5 million euros
Business Income: 48.5 million euros
Venue Income: 7 million euros
Restaurant Income: 22 million euros
Retail Income: 26 million euros
Accommodation Income: 9 million euros
Average Expenditure per Visitor: 1,902 euros
Following on from London Fashion Week , Milan Fashion Week is set to generate a total income of 64 million euros, according to FashionUnited's calculations. In order to calculate the main costs and income each city generates during fashion week, FashionUnited looked at the number of visitors each fashion week brings to the city; the average income and spend per visitor per fashion week; local hotel and food costs; sales taxes and applicable tourist fees, as well as an corporate taxes and external expenditure.
The city of Milan is set to receive a total income of 15.5 million euros following Milan Fashion Week, which is significantly less than its international counter parts in New York City and London. Each of the 30,000 unique visitors attending MFW is set to spend1,902 euros on average during their stay in Milan on accommodation, dining out and shopping. In addition, local businesses and venues are also set to see an increase in income during MFW, generating 48.5 million euros and 7 millions euros each respectively. Local retailers and restaurants will also benefit from a boost in turnover, generating 26 million euros and 22 million euros respectively during the bi-annual fashion week. In addition, hotels and apartments are also set to generate a total of 7 million euros.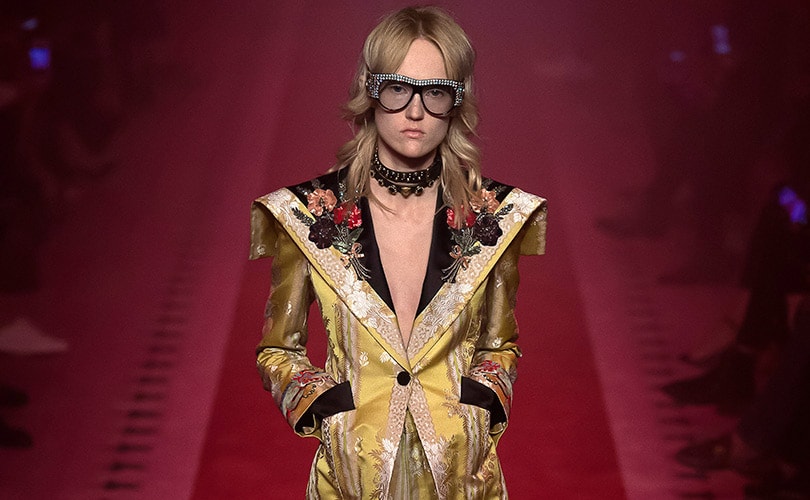 Although the fashion industry may be in a state of influx, FashionUnited's research indicates that Milan Fashion Week continues to draw in more unique visitors in comparison to last year. Last season saw approximately 22,500 visits flock to Milan for Fashion Weeks - this season is predicated to draw in 7,500 more. In part, this could be due to the pull of leading fashion houses returning to show on schedule during Milan Fashion Week, as well as the timing of Italian fashion trade fairs The One and Mido, which are taking place simultaneously with MFW.
However, even though Milan Fashion Week is set to bring in more visitors this season, the bi-annual fashion event is predicted to generate less money this time around. Visitors are predicted to spend on average 39 euros less this February than last September, which sees the total income generated down by 2 million euros this Fashion Week season. According to FashionUnited's international Fashion Week ranking, Milan Fashion Week comes in 12th place in terms of total income generated per season during Fashion Week - even though it is seen as one of the industry main events. This is in part due to the difference in numbers in terms of unique visitors, as well as local taxes and fees. Although visitors of MFW spend more on average than visitors attending Berlin Fashion Week or Sao Paulo Fashion Week, the city of Milan itself does not gain as much from its visitor spend as its lesser-known counterparts.
All expenses used in FashionUnited's calculations are based on an academic research on New York Fashion Week from 2014, which divides income from several sources including local venues, retail stores, restaurants and hotels and is verified by NYCEDC. FashionUnited's AW17 update for Milan Fashion Week has been verified by the local municipality of Milan.
Photo Credits: Gucci SS17 via Catwalkpictures.com, Dolce & Gabbana SS17 via Catwalkpictures.com
Danielle Wightman-Stone

|
Actress Emma Watson is putting the spotlight on sustainable fashion by launching a new Instagram account to showcase her looks worn during her current Beauty and the Beast press tour.
Since launching two days ago the actress has gathered more than 291,000 fans and showcased looks featuring brands including Stella McCartney, Filippa K, Good Guys, Louis Vuitton, Oscar de la Renta, Burberry, and Woron.
In each look, Watson documents all the sustainable fashion, which has all been verified by Eco Age, a brand consultancy with a sustainable fashion focus, founded by Livia Firth.
In her first look, Watson is seen wearing a coat from Stella McCartney, which the actress describes as the "world's first luxury brand that is committed to producing products that do not use leather, skins, feathers or fur", adding that brand has "spent years developing ways of using materials such as regenerated cashmere, recycled fabrics, organic cotton and forest-friendly fabrics".
The actress praises Swedish brand Filippa K for its commitment to the "four Rs" reducing, repairing, reusing and recycling, while her shoes highlight Good Guys a brand that doesn't use any animal products in its collections.
The movie press tour has also featured a number of custom looks including a red, black and blue Louis Vuitton dress designed by Nicolas Ghesquière, which features a Newline recycled polyester fabric created from used plastic bottles that have been spun into yarns in Italy. While her custom Oscar de la Renta look designed by Laura Kim and Fernando Garcia, the new co-creative directors features organic silk.
Danielle Wightman-Stone

|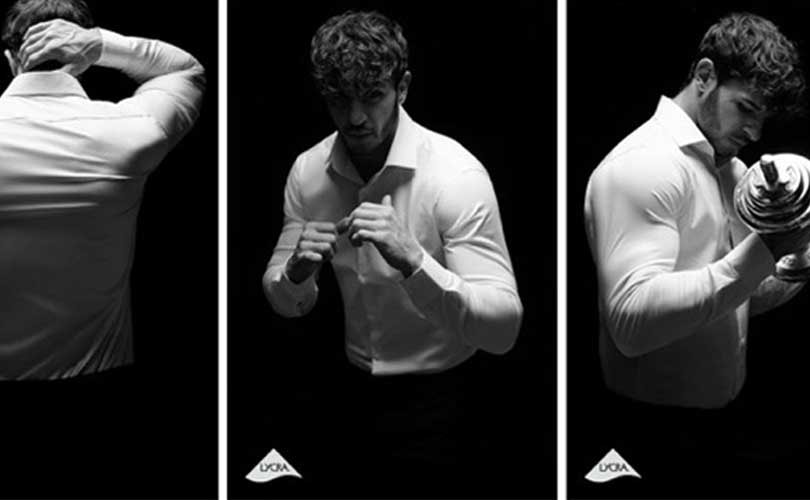 British menswear retailer T.M.Lewin is looking to refresh its range of business shirts by adding lycra fibre to create a new line of super fitted stretch shirts, which it states will "deliver the comfort, fit and freedom of movement" men desire.
Created in collaboration with Lycra, the trademark product of Invista, the new range of shirts mark the first stretch variety the brand has ever sold. The line is made from a fine blend of cotton and 5 percent Lycra fibre, which has been tailored to follow the wearer's every movement, taking shirt comfort and performance to new levels, said the two companies.
Additionally, the fabric is said to show remarkable resilience, retaining the shirt's shape and close fit at all times, offering both fashion and performance to its customers.
"The fashion for ultra slim fits presents a problem for the modern man who is keen to look fashionable, but still requires all-day comfort and performance. Consumers are demanding clothing that fits into their lifestyles and this range was designed specifically for the man who expects his clothing to work as hard as he does," said Helen Latham, UK Denim Consultant at Invista. "We are confident that this highly innovative design will prove a great success. We are proud to work with T.M.Lewin and use our knowledge and experience to stay one step ahead of consumer expectations and create ground-breaking fabric innovations."
The line the menswear brand states is designed for the man "who goes as hard at the gym as he does at the office" and is currently available exclusively online and will roll out to T.M. Lewin stores from May. Priced 39.95 pounds, the shirts come in a variety of colours and patterns, including white, pink and blue check.
Image: courtesy of T.M. Lewin
Don-Alvin Adegeest

|
In 2013 French luxury house Saint Laurent spectacularly severed ties with Paris-uber retailer Colette. The store had been stocking t-shirts bearing the slogan 'Ain't Laurent without Yves,' a not so subtle dig at Mr Hedi Slimane, who was the creative force behind the brand at the time, and responsible for re-branding the iconic label.
At the time Colette's artistic director Sarah Andelman received a letter from Kering to tell her they had cancelled her spring-summer 2014 menswear order. Since then, the world-renowned boutique has not been able to carry the brand, despite having been a faithful stockist since 1997.
But as Saint Laurent is now being designed by Anthony Vaccarello, who's own label Andelman championed at her store, the friendship between Colette and Saint Laurent is being restored.
"We have worked with Anthony since his first collection. It was obvious that we would be able to work together again," Andelman told WWD. "As soon as Anthony's nomination was announced, we met and we started planning the beautiful windows we have right now."
Colette has bought the Saint Laurent's first womenswear collection under Vaccarello, which feature in the store's window displays until March 1st.
Francesca Bellettini, chief executive officer of Yves Saint Laurent, said: "We are happy to be at Colette with such strong support for the launch of Anthony Vaccarello's first collection for Saint Laurent.
"The incredible appreciation that his summer '17 collection has had since its presentation and since arriving in our stores has allowed us to strengthen even more of our relationships with key wholesale partners worldwide. It was mutually exciting to work together on this project and to witness its success," she added.
AFP

|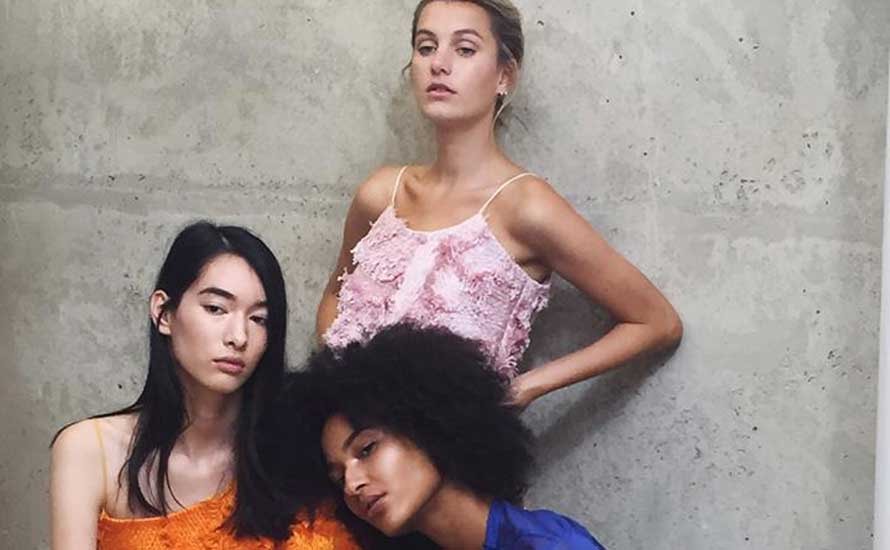 Milan Fashion Week kicks off Wednesday with luxury giants from Versace to Prada sharing the stage with hot up-and-comers from Asia. Gucci opens six days of catwalk creativity, following earlier fashion weeks which throbbed with politics -- New York runways flush with anti-Donald Trump protests, and Brexit-battered London.
The Florence-based company's head of design, Alessandro Michele, is signing up to the co-ed trend and will show his men's and women's collections together for the first time -- as will Tomas Maier for Bottega Veneta. While the spring-summer 2017 collection brought tropical island prints, ostrich feathers on sandals and jumpsuits, the autumn-winter collections from Italy are tipped to feature oversized coats and velvets and furs galore.
Newcomers to the Milan calendar include China's Xuzhi Chen, a graduate of London's Central Saint Martins who has been invited by Giorgio Armani to show his label Xu Zhi at the Armani theatre -- a launch-pad which has shot previous emerging designers to fame.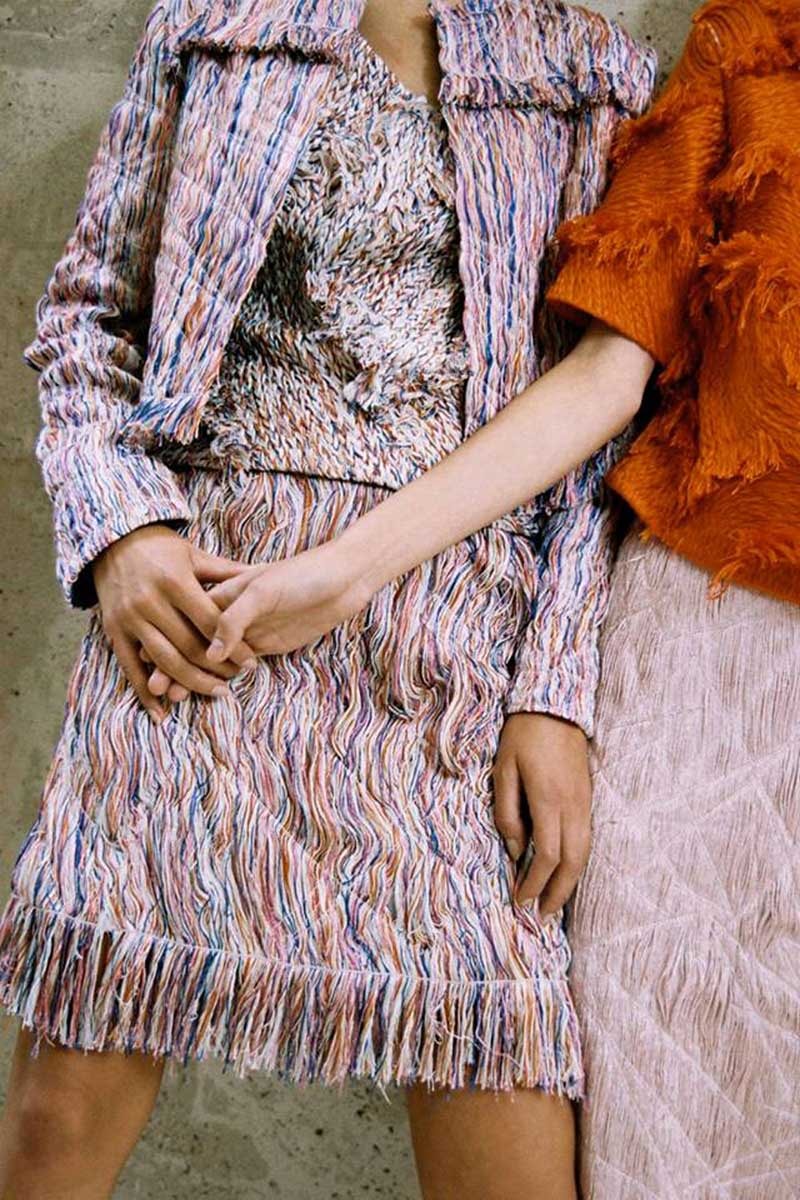 Competition from Georgia
Fellow Chinese designer Anna Yang, who studied in South Korea and France, will be presenting Annakiki for the first time here, while Japan's Atsushi Nakashima -- who showed at the Armani theatre in 2016 -- settles into one of the coveted fixed slots.
Angel Chen, dubbed the baby face of China's fashion boom, has also made it onto the official calendar after interning for gown queen Vera Wang when she was only 17 before launching her own line in 2014. They will face fierce competition from hotly-awaited Georgian label Situationist, which was founded by Irakli Rusadze and Davit Giorgadze in 2015 and has since been sported by celebs including American model Bella Hadid.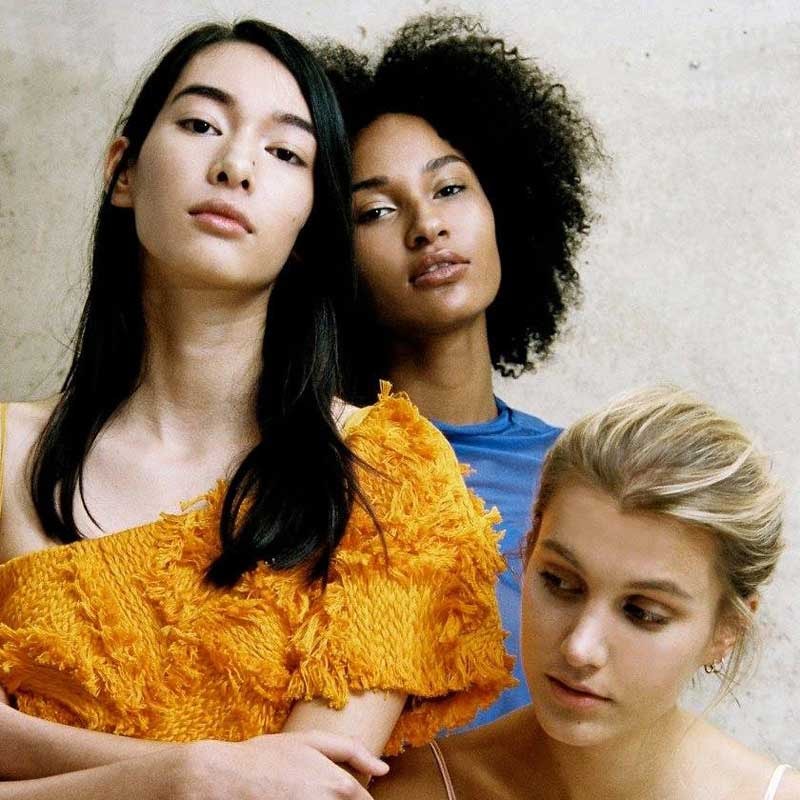 The fabled Vionnet Paris fashion house, which was purchased by a Kazakh oligarch in 2012, is also showing here for the first time. Some big names will be missing: the vogue for unisex collections has seen brands like DSquared2 choose to show during Milan's men's fashion week in January and will limit themselves to a "re-see" at the women's this month.
Creativity and prosecco
The future of the system of twice-yearly menswear and womenswear shows has also been thrown into question by clothes being made available to buy immediately, rather than four months after the catwalk show. Maliparmi has decided the frantic fashion week pace does not suit the family-run business and will hold personalised presentations off calendar from September.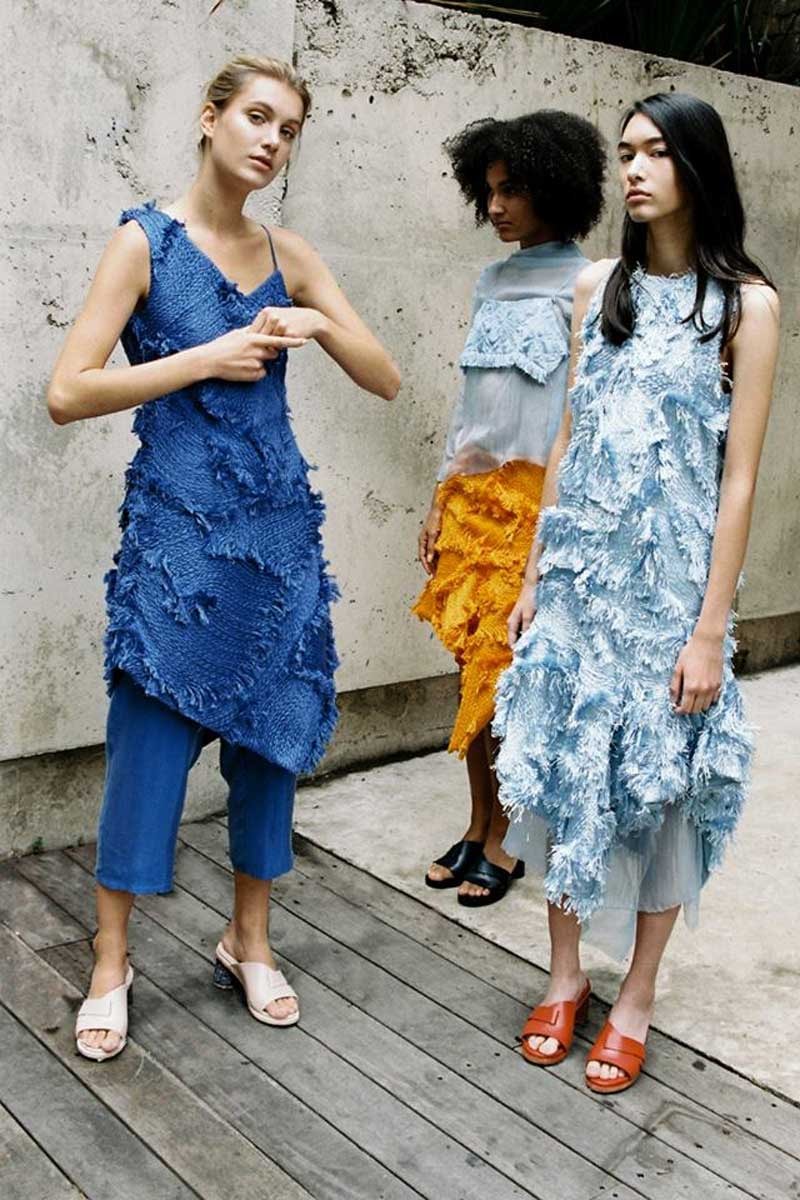 Carlo Capasa, head of Italy's national chamber of fashion, said the industry was going the extra mile to help keep Milan a global player. "It will be a week that reflects the moment of transition we are living and privileges individual and original stories, from brands showcasing mixed-gender collections for the first time, to young brands who... here find space to express their creativity".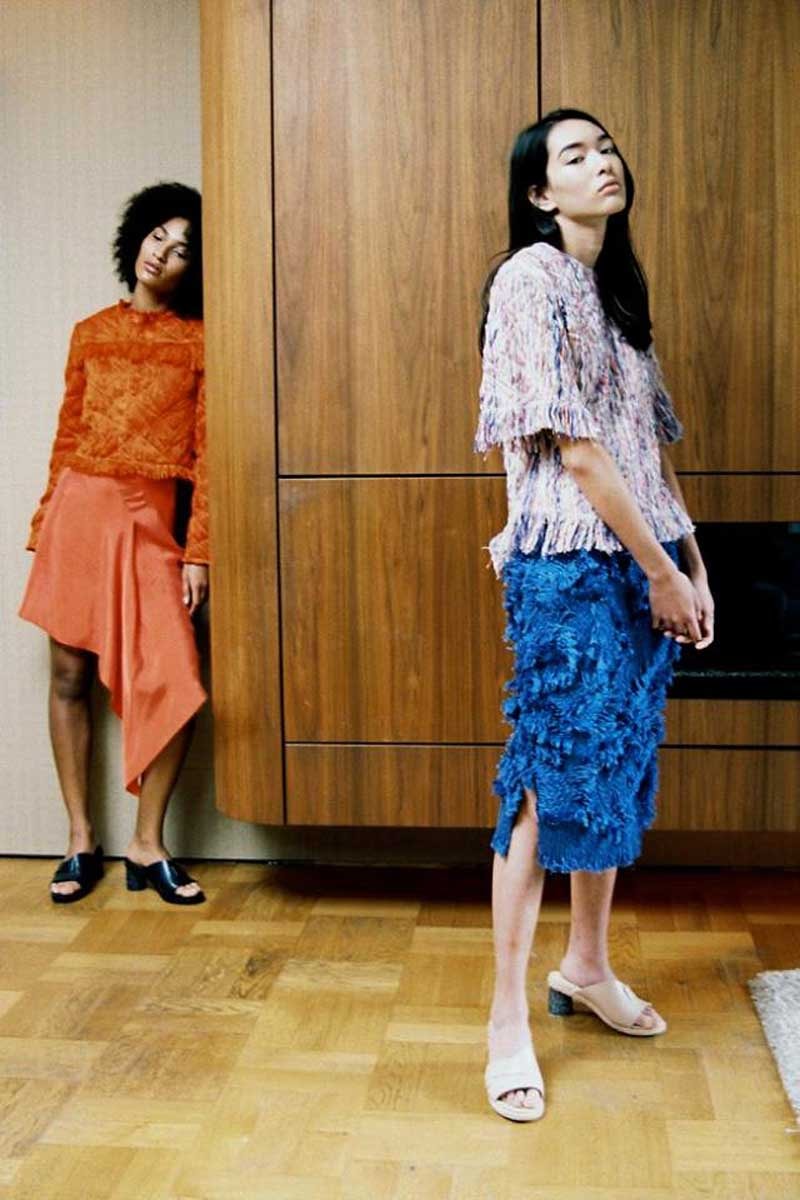 Organisers have laid on a host of events to run alongside the main shows, from photography and film exhibitions to underwear parties. Blumarine is celebrating its 40th anniversary with a cocktail do, French magazine Elle is having a bash to mark the 30 years since it launched in Italy, and prosecco corks will be popping at the opening of a new La Perla boutique. (AFP)
Photos: Xu Zhi, SS16, credit: Theresa Marx
AFP

|
While rays of sun warm the elegant marble monuments on Rome's skyline, Milan lies under grey crowds heavy with pollution. But beyond the blue skies the eternal city is battling crises on several fronts, while its northern rival has become the nerve centre of Italy, attracting not only record numbers of tourists but entrepreneurs and foreign capital.
"Milan is experiencing a moment of extraordinary transformation, becoming one of the most interesting hubs internationally," says Giuliano Noci, a strategy professor at the Polytechnic School in Milan. Visitors descend for fashion week four times a year; a design fair that takes over large parts of the city; a week-long food fair founded this year; and a book fair Milan is boldly stealing from its sister northern metropolis, Turin.
With such an array of cultural offerings, the smog lingers but the city has shrugged off the stereotype of being a sad industrial hub. "Milan was able to capitalise on the World Expo" of 2015, which attracted 21.5 million people, including 6.5 million foreigners, Noci said. And despite welcoming a record number of visitors in 2015, the home of the famous Gothic cathedral and La Scala opera house topped it last year, with tourists up by over 2 percent.
"One of the highlights of Milan is that it is a cosmopolitan city, it attracts many quality foreigners, it's a centre of exchange. The universities are very international," says Carlo Alberto Carnevale Maffe, a professor at the Bocconi University. Noci describes it as "a gateway to business in Italy, linked to one of the most important economic development zones in Europe".
While the national jobless rate is close to 12 percent, it is only 8.0 percent in Milan, while in Rome it nears 11 percent. The country's finance capital alone generates 10 percent of the country's GDP (Gross Domestic Product). A quarter of Italian banks have set up their headquarters here, and many companies have quit Rome for Milan, like television group Skytg24, which decided in January to close its headquarters in the Italian capital.
'Make Milan the capital?'
"Important multinationals, including Chinese ones, have decided to open research centres here, such as Huawei," said Noci, referring to the Chinese telecoms giant. You cannot move for famous 'Made in Italy' food, fashion and tech companies, and the Lombardy capital has the largest congress centre in Europe as well as three airports to Rome's two.
And while the city of the Colosseum struggles with a waste problem, that of the stock exchange is one of the top three European cities for recycling. Rome's dirty buses have taken to spontaneously igniting. Milan's gleam. The gulf between the two cities has become so pronounced that even the Roman philosopher Raffaele Simone was driven to suggest in L'Espresso magazine in January that it might be time to move the capital to Milan.
"It is an ancient question... but for some time it has become increasingly impossible to avoid it," he wrote, citing corruption scandals, Rome's huge mountain of debt and its beleaguered mayor Virginia Raggi as reasons to up sticks. His complaints will have rung true with many: "cleanliness (years of neglect), urban policing (inefficient, boorish), maintenance of green spaces (zero), public transport (catastrophic), traffic (undisciplined to the point of malignancy)".
Rome has "significant potential, but it must first solve basic problems such as transport. Only once it has done that can it think of a medium to long term project of strategic development," Noci said.
Simone's suggestion tickles Carnevale Maffe. "Us Milanese have never been interested in being the capital of Italy," he said. "What Milan wants is to be the capital of the growth, innovation and economic development." He describes the city as "strongly European," in the sense of a Europe "looking outwards to the world". (AFP)