Prachi Singh

|
Cherokee Global Brands has appointed Carol Baiocchi and Susan Engel as independent directors on its board of directors, effective February 21, 2017. Baiocchi will serve as a member of the Compensation Committee and Engel will join the Audit Committee. The company also announced that long-term board member Timothy Ewing has stepped down as a director effective February 20, 2017.
"As we accelerate the global expansion of our high-equity lifestyle brand portfolio, Baiocchi's track record of successfully growing consumer products and retail businesses and Engel's private label and brand development experience will prove invaluable," said Cherokee Global Brands' Chairman, Jess Ravich in the company announcement.
Baiocchi currently serves as a director of Two Ten Footwear Foundation, a charitable foundation that offers assistance to the footwear industry community. She formerly served as chairman and vice-chair for the foundation. She is also co-founder of the Women in Footwear Industry (WIFI) community initiative and currently serves as co-director. From 2009 to 2016, Baiocchi served as senior vice president, footwear for Kohl's Corporation. From 1994 to 2009, she served as vice president/divisional merchandise manager, women's footwear at Macy's West.
Engel currently serves as an independent director at Wells Fargo & Company. The company said, she possesses extensive corporate board experience, having previously served as a director for nine public and private companies. Engel formerly served as chief executive officer of Portero Luxury, a New York based e-commerce company, from 2009 to 2013, where she led a restructuring initiative and oversaw the successful sale of the company. From 1994 to 2007, she served as president, and later as chair and chief executive officer, of Lenox Corporation (formerly Department 56), a manufacturer, designer and distributor of collectables. Prior to Lenox, Engel served as chief executive officer and president of Champion Athletic, a division of Sara Lee Corporation.
Prachi Singh

|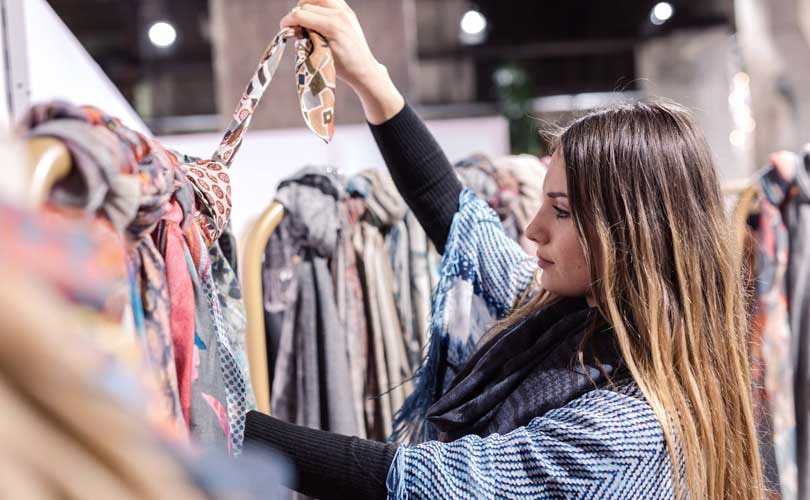 After the integration of Show&Order into the Premium Group's trade show portfolio in October 2016, founder and CEO Verena Malta has decided to leave the company to pursue new projects.
"After six intensive years as the founder and CEO of Show&Order I have decided to change professional direction, Malta said in a statement, adding, "I would like to thank all those involved including business partners for our many years of working together; I am now leaving Show&Order in the safe hands of the Premium Group.
The exhibition was founded by Malta in 2011, which over the past six years, has become a fixed element on Berlin's trade show scene. After the trade show was acquired by the Premium Group, the concept was redesigned and repositioned in collaboration with Malta. The Show&Order was then presented to retailers in January 2017, as part of Fashion Week Berlin.
The announcement added that Premium Group's Sales Director, Niki Lampadius, who has been associated with the company for many years, will now take over responsibility for Show&Order's sales area and the newly established sales team with immediate effect.
Picture:Show&Order
Prachi Singh

|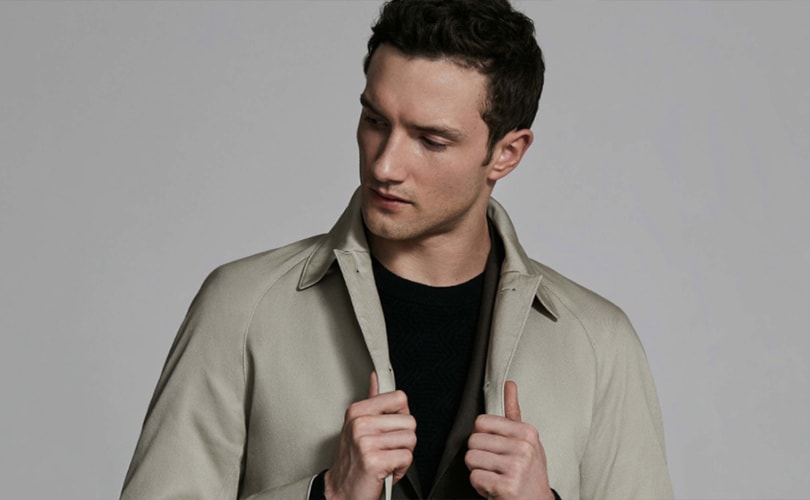 Fashion and accessories brand Reiss has appointed Christos Angelides as Chief Executive Officer. The company said, Angelides's appointment is a part of the company's planned succession process. In addition, the company also said that Andy Lawrence has joined the company as Head of International.
"I am delighted that Christos has agreed to lead Reiss going forward and look forward to working closely with him in order to ensure an orderly succession. He brings significant retail experience which will be invaluable as Reiss grows into a truly global fashion brand," said David Reiss, Founder and Chairman of Reiss in a statement.
Christos Angelides takes over as Reiss CEO
Angelides brings over 30 years multi-channel retail experience to Reiss including 28 years at Next where he served for 14 years on the main board as group product director. Most recently he served as president of Abercrombie and Fitch based in the US.
Commenting on his new role at Reiss, Angelides said in the company announcement, "I have long admired the strength of the Reiss brand and its emphasis on timeless luxury at an affordable price. I look forward to building on the strong foundations that David has built and expanding the business further in both the UK and internationally together with the support of Warburg Pincus."
Lawrence joins Reiss from Ralph Lauren where he held a series of senior roles in Asia Pacific including head of Korea and Taiwan and senior director of business development for the region.
The two appointments follow strong trading in the six week period to January 7, 2017. The company founded by David Reiss in 1971, operates from over 189 locations in 17 countries and also has an e-commerce presence. In the year to January 2016, the company generated sales of 146 million pounds (181 million dollars) and EBITDA of 24.4 million pounds (30.4 million dollars).
Picture:Reiss
Prachi Singh

|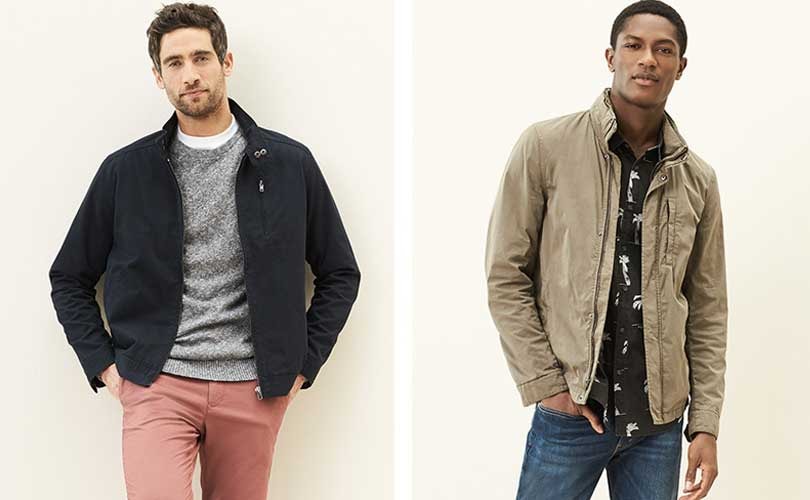 Nordstrom has announced the retirement of Enrique 'Rick' Hernandez, Jr., after he informed the board of directors that he will not be seeking re-election to the board at the end of his current term in May 2017.
"As Rick moves to focus on his other personal and professional pursuits, we want to thank him for his 20 years of service as one of our most valued and longest-term board members," said Blake Nordstrom, Co-President of Nordstrom in a statement, adding, "We are so fortunate to have been the beneficiary of his leadership and guidance that have supported our efforts to provide customers with the best possible shopping experience and helped our company grow from 4.8 billion dollars in sales when he joined us to 14.1 billion dollars through fiscal year 2015."
Hernandez joined the Nordstrom board of directors in 1997 and served the company for almost two decades. He was named lead director in August 2000 and served in that position for more than five years before serving as chairman and presiding director from May 2006 through May 2016.
Picture:Nordstrom
Prachi Singh

|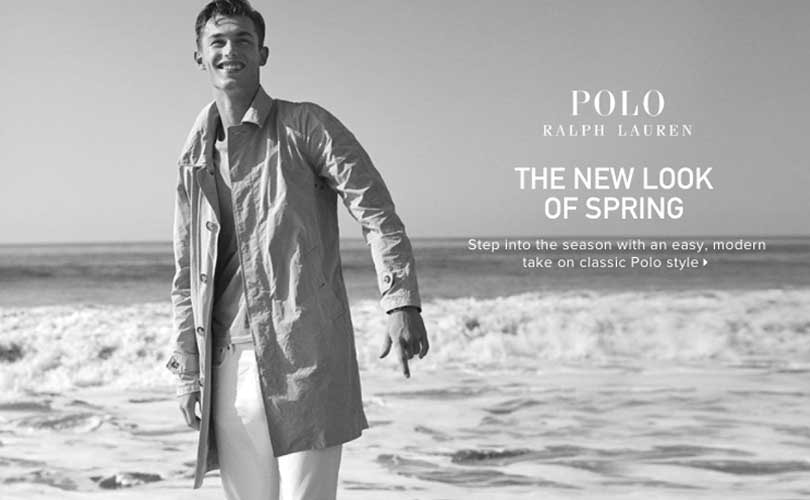 Ralph Lauren Corporation has announced two senior executive appointments, which the company said would further solidify its leadership team in support of its Way Forward Plan. While Jonathan Bottomley has been named Chief Marketing Officer, a newly created role for the company, Tom Mendenhall has been named Brand President, Men's Polo, Purple Label and Double RL.
Commenting on the new additions to the leadership team, Ralph Lauren said in a statement, "As we write our next chapter, we continue to add exceptionally strong leaders with the passion, energy, and talent to lead our Company into the future. Both Jonathan and Tom bring a fresh perspective and incredible depth of brand experience to Ralph Lauren."
Jonathan Bottomley and Tom Mendenhall join Ralph Lauren
The company said, Bottomley will be responsible for evolving Ralph Lauren's brand voice, leading the global marketing team and building cut-through marketing strategies across the company's brands and in this newly created role, all men's brand functions will report into Mendenhall, including design and merchandising, and he will be charged with maximizing brand strength to improve sales growth.
Bottomley joins Ralph Lauren in April from Vice Media, where he served as Chief Strategy Officer of Virtue. Prior to that, he was chief strategy officer and managing partner in the London headquarters of Bartle Bogle Hegarty where he led strategic brand-building efforts for clients across the luxury and consumer lifestyle sectors. He will be a part of the company's Executive Team and dual report to Valerie Hermann, President of Global Brands and Ralph Lauren, Executive Chairman and Chief Creative Officer, on an interim basis.
Mendenhall joins Ralph Lauren from Tom Ford International, where he served as chief operating officer for more than a decade, working alongside Tom Ford to build the brand from its inception. Prior to that, he was a senior vice president at Abercrombie & Fitch. He also spent eight years as worldwide director of merchandising at Gucci. He will also report to Hermann, and will begin with the company on March 29, 2017.
Picture:Ralph Lauren
Prachi Singh

|
Kinnevik's Nomination Committee has proposed to elect Henrik Poulsen as new Director of the board at the Annual General Meeting in May 2017. Poulsen is the Chief Executive Officer of Dong Energy, the global leader in offshore wind power.
Commenting on the proposed appointment, Cristina Stenbeck, Chairman of the Nomination Committee, said in a statement, "Henrik has an exceptional background in Nordic telecoms, private equity investing, and the management of a long-term global entrepreneurial family business, all of which fit Kinnevik's own operating model. His current experience as a CEO of a public company will help guide our investee companies."
Prior to joining Dong Energy in 2012, Poulsen was the chief executive officer of Danish telecommunications company TDC between 2008 and 2012, after seven successful years working in a variety of leadership positions including EVP at Lego.
The Nomination Committee is comprised of Cristina Stenbeck appointed by Verdere, Wilhelm Klingspor appointed by the Klingspor family, Edvard von Horn appointed by the von Horn family, James Anderson appointed by Baillie Gifford, and Ramsay Brufer appointed by Alecta.
Prachi Singh

|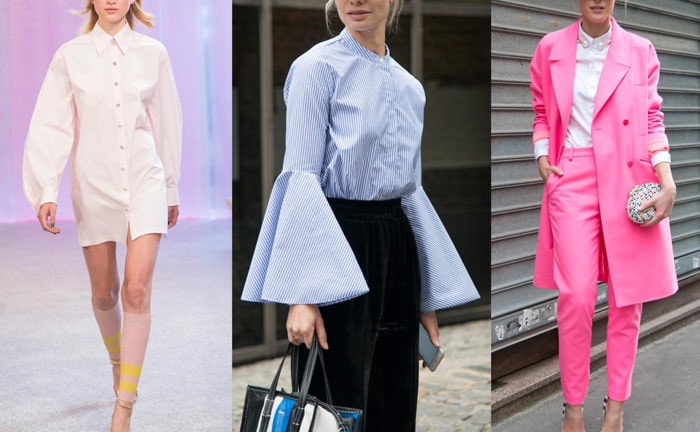 Co-op CEO Richard Pennycook is moving to department store group Fenwick as its new Chairman, reports Retail Week. It added that Pennycook will replace Mark Fenwick, who has reveled his plans to step down for the position in May.
The news of his appointment as Chairman of Fenwick comes days after Pennycook announced that he was leaving Co-op, the company he is credited for salvaging during the difficult trading conditions post economic slowdown, the report adds. He is supposedly the first non-family member to join Fenwick founded in 1882 in Newcastle upon Tyne by John James Fenwick.
The company operates nine Fenwick stores including its flagship on London's Bond Street as well as Bentalls stores in Kingston upon Thames and Bracknell.
Picture:Fenwick
Prachi Singh

|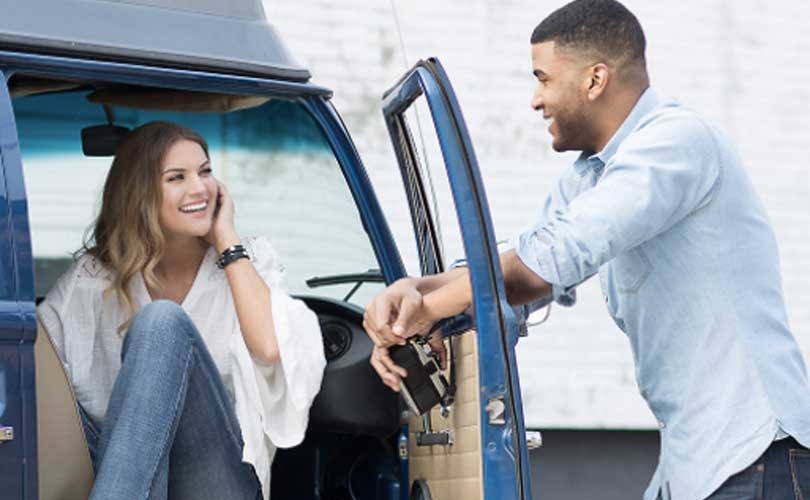 The VF Corporation board has elected Carol L. Roberts and Benno Dorer as Directors, effective February 14, 2017. While Roberts will serve on the Finance and Audit Committees, Dorer will serve on the Audit, and Nominating and Governance Committees of VF's Board of Directors.
"We are pleased to welcome Carol and Benno to VF's Board of Directors," said Eric Wiseman, VF's Executive Chairman of the Board in the company announcement, adding, "Carol possesses a unique and powerful mix of experience across finance, human resources, manufacturing and general management. And, Benno has extraordinary experience in leading and growing well-known, global consumer brands."
Roberts currently serves as Senior Vice President and Chief Financial Officer of International Paper. She will retire from that position at the end of March. During her 36 years with International Paper, she has held a number of leadership positions with increasing responsibility. She was named Chief Financial Officer in November 2011. She serves on the Board of Directors of Alcoa Corporation and on the Yale University Presidents Advisory Council.
Dorer has been Chief Executive Officer of The Clorox Company since November 2014 and was also named Chairman of the Board in August 2016. After joining Clorox in 2005, Dorer progressed through roles of increasing scope and responsibility. Previously, he spent 14 years at Procter & Gamble, working in various marketing roles across a range of categories and countries.
Picture:VF Corporation, Wrangler
Prachi Singh

|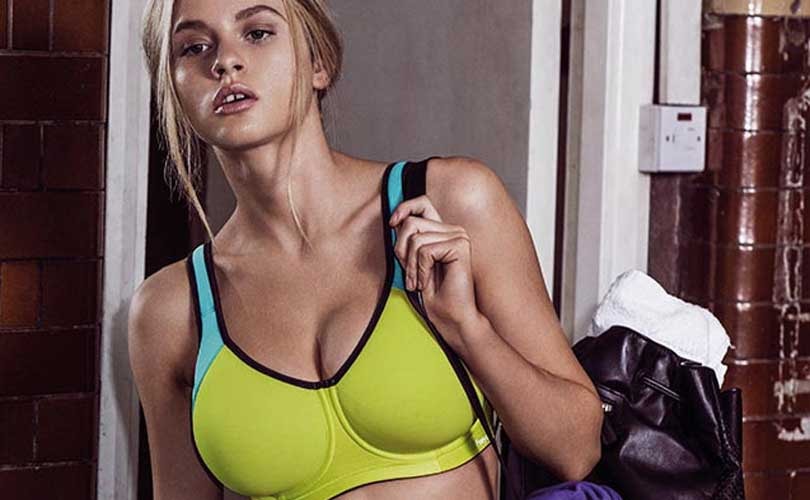 Figleaves, the company owned by N Brown has appointed Miriam Lahage as the new Chief Executive Officer, reports Retail Gazette. Lahage was most recently associated with Navabi as its chief merchant officer. She will report to N Brown Chief Executive Angela Spindler.
The report added that she will step into the new role assigned to her at Figleaves this spring from the plus-size-clothing retailer, where she has worked since 2015. However, Lahage will remain on Navabi's board in a non-executive capacity.
Lahage has been earlier associated with fashion retailers such as TJX, Net-a-Porter and eBay . She replaces interim cheif Natalie Brown at Figleaves, who was looking after the company after Fiona Holmes left the retailer last autumn. Brown will continue to work in the newly created position of Customer Director at Figleaves.
Picture:Figleaves
Danielle Wightman-Stone

|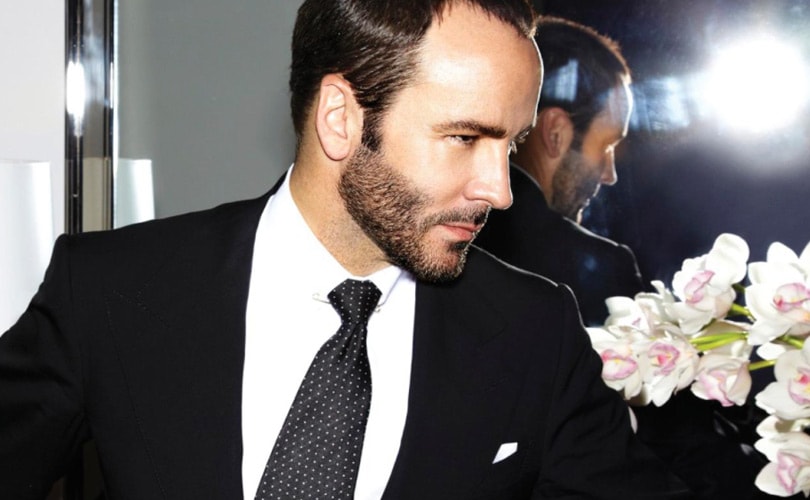 Tom Ford International has promoted Brain Blake to president and chief operating officer, effectively immediately, replacing Tom Mendenhall who has left the label to "pursue other opportunities".
Blake, the former chief executive officer of distribution and manufacturing for the London-based designer label, will report directly to Tom Ford, co-founder and chief executive officer.
In his newly expanded role, Blake will oversee all business activities and operations for Tom Ford International, and will assume the responsibilities of Mendenhall who was executive vice president and chief operating officer.
"I have known and worked with Brian Blake for the past 27 years since we began our working relationship and friendship at Gucci in 1990," Ford said. "We have grown and developed together over that time and most recently worked closely together at Tom Ford International."
Ford added: "Brian is a rare creature in our industry as he is highly analytical and practical yet also has tremendous people skills and is a proven leader. He has made many great contributions to Tom Ford International and I look forward to a new chapter in our growth and development with Brian at my side."
Tom Ford International announces new president
Commenting on his new role, Blake said: "Since I joined Tom Ford International, I have had the privilege of working alongside an outstanding team of talented individuals who have significantly contributed to the growth of our company.
"I am honoured to be part of this exceptional organisation and look forward to working closely with Tom Ford as we continue to build our business and reputation as the world's leading luxury brand."
Blake is a 40-year veteran of the fashion industry who has also served as president and chief executive of Gucci Worldwide, chief operating officer and commercial director worldwide for Prada and Miu Miu, and president and chief operating officer worldwide for Burberry.
Tom Ford International was formed in 2005 by the designer and former Gucci Group president and chief executive Domenico De Sole, who serves as chairman of the company. Initially, the brand launched with menswear and in 2010 it added womenswear. It has 124 freestanding Tom Ford stores and shop-in-shops in locations including London, New York, Toronto, Milan, Moscow, Dubai, Tokyo, Seoul, Hong Kong, Shanghai, New Delhi, Beijing, and Sydney.
Image: via Tom Ford website