Danielle Wightman-Stone

|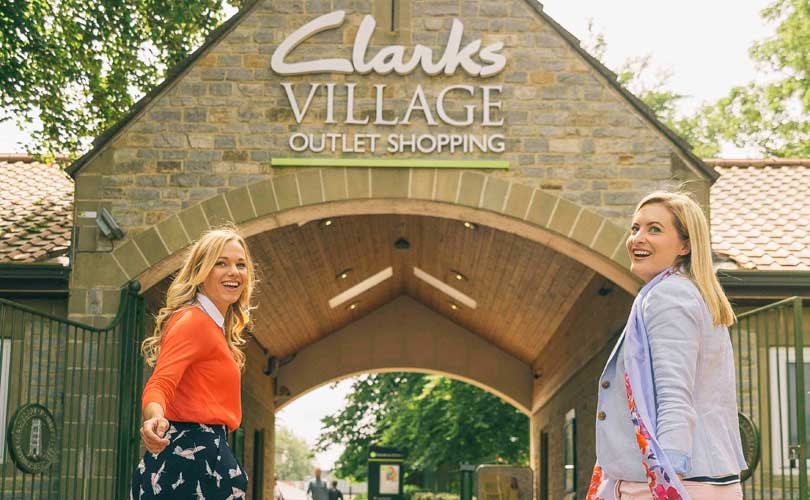 Hermes Investment Management, which owns three outlet malls Clarks Village, Freeport Braintree and Junction 32, have reported a significant increase in sales and footfall in 2016 across all three locations.
Clarks Village in Somerset, Freeport Braintree in Essex, and Junction 32 in West Yorkshire, collectively saw sales increase by 6.7 percent and footfall by 5.8 percent over the year, said the investment management group.
In December 2016 alone, 1.1 million people visited the three outlet retail destinations, up 3.76 percent on the same period in 2015.
Gavin Murray, asset manager, Hermes Investment Management, said: "Our three premier outlet malls provide a compelling mix of shops, restaurants and an engaging experience, which is resulting in unprecedented demand from leading brands. In turn, this is driving a very positive response from consumers, with sales and footfall up at all three of our outlet malls last year."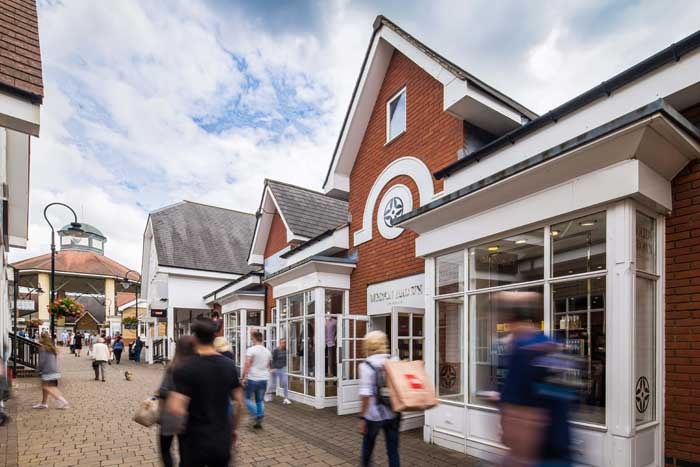 The news follows the opening of a number of key retail and leisure brands across Hermes Investment Management's outlet portfolio over the last 12 months, including The White Company, Wonderbra, and GBK at Clarks Village, as well as Hugo Boss at Freeport Braintree.
Murray added: "Looking ahead to 2017, we will be maintaining our fashion focused offer and providing places that people want to spend time, shop and also dine – complete day out destinations."
The three retail outlets annually welcome approximately 10.6 million visitors. They offer a combined total of 262 stores and 20 cafes and restaurants, covering a total of 690,000 square foot.
Images: courtesy of Hermes Investment Management
Vivian Hendriksz

|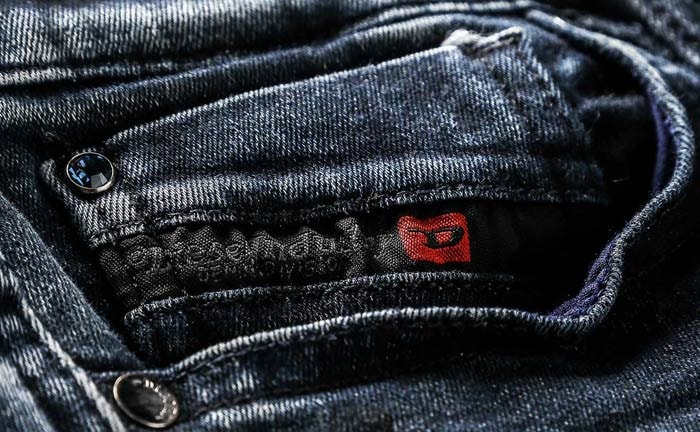 London - Italian denim label Diesel is set to roll out a new verification tool which aims to authenticate its jeans in its fight against counterfeiting by the end of the year.
Diesel has teamed up with Certilogo to produce a heat-printed QR code label which will be attached to all its denim jeans. Wearers will be able to either scan the code using a QR scanner with their smartphone or enter the code in online at www.certilogo.com to verify if the denim is authenticate or not.
The Italian firm currently features the Certilogo QR code in its 5-pocket denim, which has been used by customers in more than 70 countries around the world.
Photo: Courtesy of Diesel
Don-Alvin Adegeest

|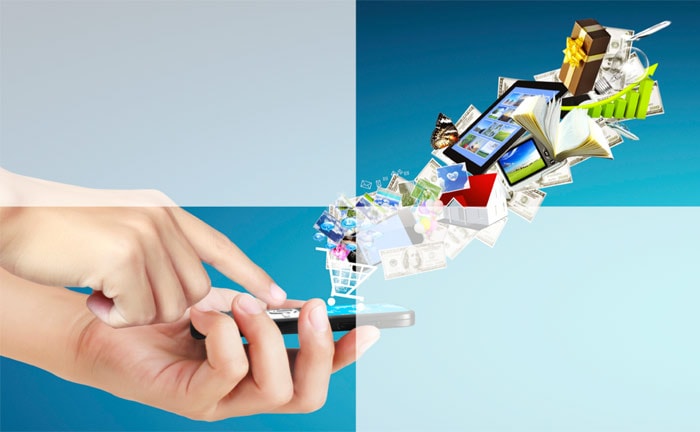 London - Fashion as we know it evolves every season. The zeitgeist determines the trends, directions and silhouettes that we have come to expect to be updated season after season, year after year. But while the essence of fashion and design is to embrace change, the retail industry has been slow to adapt where it too must embody change. This time in the form of technology and connecting with a more empowered consumer.
Over the next decade, technology will be a key driver in transforming the retail industry and the consumer shopping experience. That's the view from the latest report by the World Economic Forum and Accenture called Shaping The Future of Retail for Consumer Industries.
Consumers are changing the retail landscape
Consumers are already helping to drive the changing retail landscape, writes Jamie Murray Wells, the Industry Head of Retail at Google UK. They are becoming accustomed to, and demand, a rapid and seamless service. Consumers are already experiencing this with some current service models such as Uber, Amazon and Deliveroo which have set the standard high for other retailers.
Murray Wells states there are four main technologies that are predicted to be the most transformational for retail and CPG industries over the next decade: The 'internet of things' will gather valuable consumer data to create personalised experiences in connected stores while also driving efficiencies in the supply chain.
Autonomous vehicles and drones will help to increase the speed of delivery, both to store and to the end consumer and will provide savings on labour costs.
Artificial intelligence and machine learning will enable businesses to gather and analyse much more consumer data to help understand their purchase behaviour and buying patterns which in turn, will help retailers improve trend and volume forecasting;
Robotics will impact the retail sector via manufacturing, picking and packing in-store and through some in-store jobs such as shelf-stacking. Robotics will help to reduce costs and also free up staff to focus on consumers.
Connecting with an empowered consumer is a key driver
The key drivers of success over the next decade will be centred on building a deep understanding of and connection to the empowered consumer, promptly incorporating disruptive technologies, embracing transformative business models in both the of ine and online space, and establishing key capabilities.
These new and disruptive technologies will impact and improve the retail industry to ultimately benefit both the business and the consumer. But although the introduction of technology does offer exciting opportunities, it does also present some challenges. The investment in technology could be costly and businesses will have to ensure that they are realistic with their investments. They will also need to ensure that they have a motivated and skilled workforce who are trained to use the new tools and systems that will be introduced.
The full report highlights the game-changing technologies which will fundamentally change how retail and consumer brands do business over the next decade and shape new frontiers for physical stores, breakthrough approaches to e-commerce, new capabilities, and implications on society.
Photo credit:Shaping the Future of Retail for Consumer Industries report; article source: The Retail Gazette, WeForum.org
Danielle Wightman-Stone

|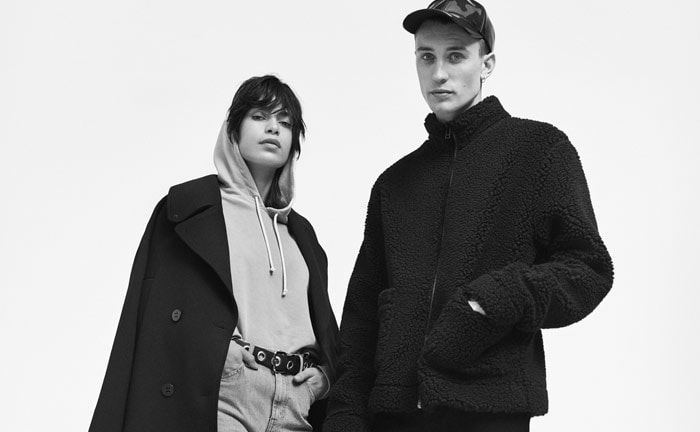 Weekday, the Scandinavian brand owned by the H&M group, is expanding its retail footprint with store openings planned in London and Paris this spring/summer.
The stores will be located on Regent Street in London and on Rue Vieille du Temple in Paris' Marais district, said the brand, marking two new markets this year for the retailer.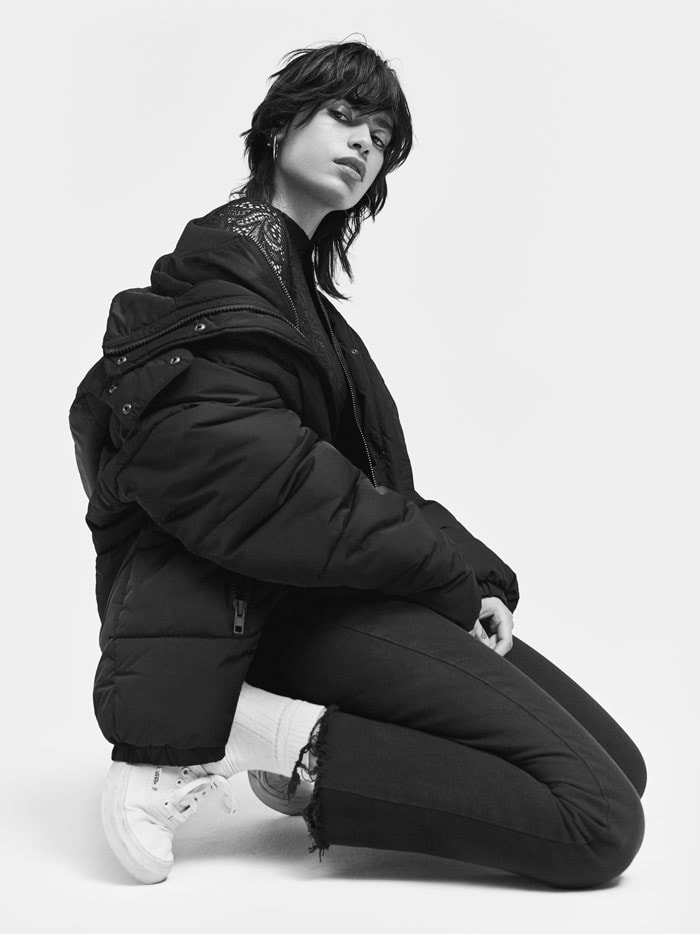 Launched in 2002 in Stockholm, Weekday currently has 27 stores across Austria, Belgium, Denmark, Germany, Netherlands, Norway, and Sweden, and it has stated that it has a "strong expansion plan" to grow in its existing markets as well as expanding into new countries in the coming years.
"The UK and France have always been on the agenda for our European expansion, as both cities are fashion capitals. To open on Regent Street in London is a big opportunity for us, as it is one of the world's premier shopping destinations," said the brand's managing director, David Thörewik. "Rue Vieille du Temple is the epitome of current and youthful fashion in Paris. We are confident that our modern and mindful approach to fashion will be a great fit for both these two new locations."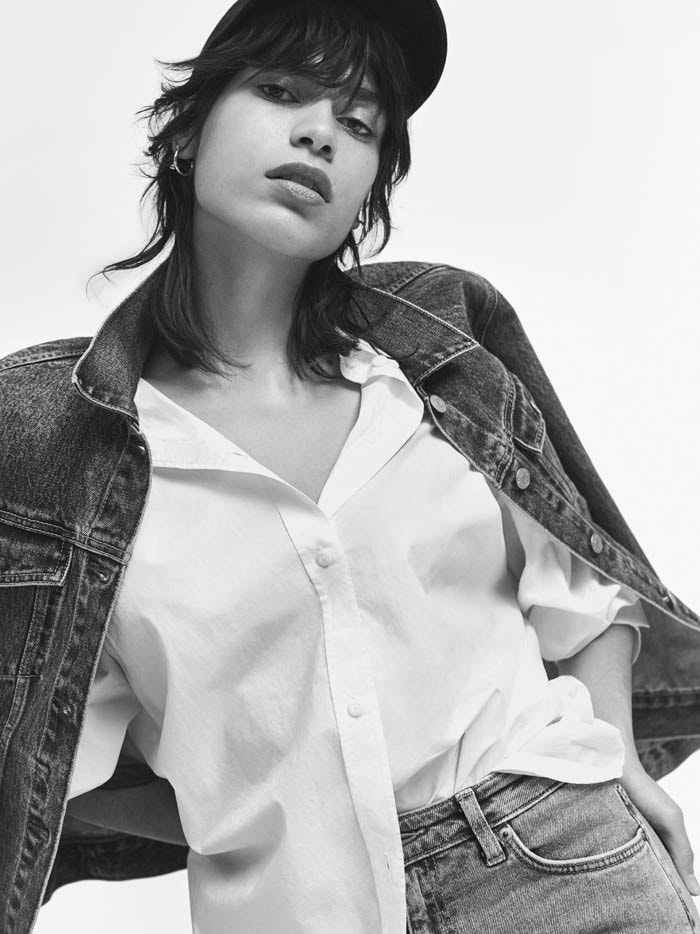 Weekday is known for its minimal staples and denim offering, aimed at "urban, conscious and style aware young adults". It carries an extensive in-house collection as well as a small selection of external brands.
Confirmation of the opening dates will be announced in the coming months.
Images: courtesy of Weekday
Don-Alvin Adegeest

|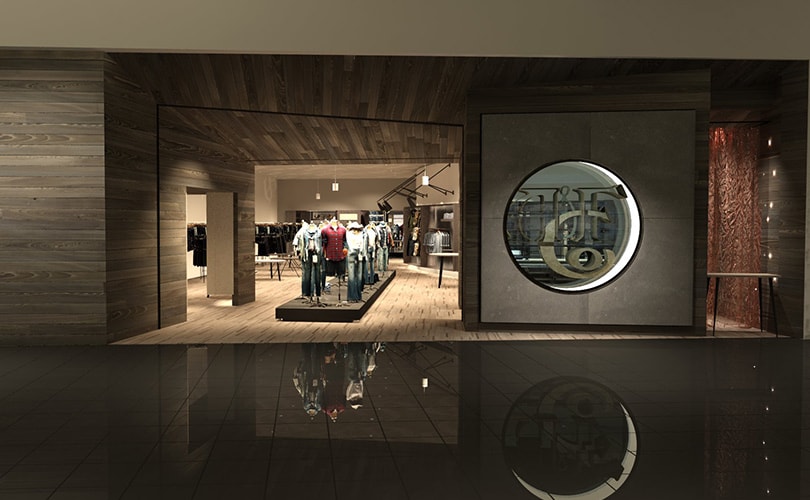 Ailing retailer Abercrombie & Fitch is keen to revolutionise its brand image, starting with rolling out a new store concept. Gone will be the cloud of overbearing fragrance and mega wattage of thumping music, making way for a cleaner and more inclusive image to appeal to its twenty-something demographic.
The company is to debut the first new store in Columbus, Ohio on 17 February, echoing the brand's evolution and creative vision, the first overhaul of its retail concept in 15 years. Six other stores are expected to follow, as the company aims to reclaim the high street success it once enjoyed in the nineties.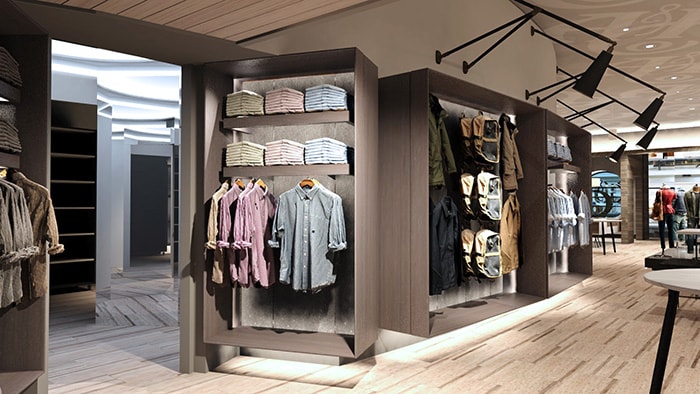 Abercrombie to use its logo from the early 1900s
The new store is designed by MJ Sagan Architecture and features separate shop-in-shops for denim and fragrance, innovative 'suite' fitting rooms, customer-friendly checkouts, omnichannel capabilities, and storefronts featuring a metal sculpture of an A&F logo first used in the early 1900s, "The new Abercrombie & Fitch store design illustrates a strong brand, with a rich history that is evolving and moving forward," said MJ Sagan. "A cohesive material palette, an elevated collection and residential scale elements enhance the personal, more intimate aspect of the A&F shopping experience."
"It is important that our stores reflect what the Abercrombie & Fitch brand is today, so we`ve created a new space for our customers, that is warm, inviting, inclusive and open," said Stacia Andersen, brand president of Abercrombie & Fitch and abercrombie kids.
The store has taken on board experiential merchandising, and collections will be displayed to inspire the customer and showcase how pieces can be mixed together. A 36-foot concrete runway with 40 mannequins will be greeting customs as they walk in."It's very long and intended to be very dramatic," Andersen told WWD. "The reason we put the platform down the middle of the store is that our customer loves to see different ways to mix and match."
The roomy fitting rooms will be a draw for shoppers allowing for privacy with a friend or family complete with controllers for lighting, music and mobile phone charging docks.
Photo credit: Abercrombie & Fitch/p>
Vivian Hendriksz

|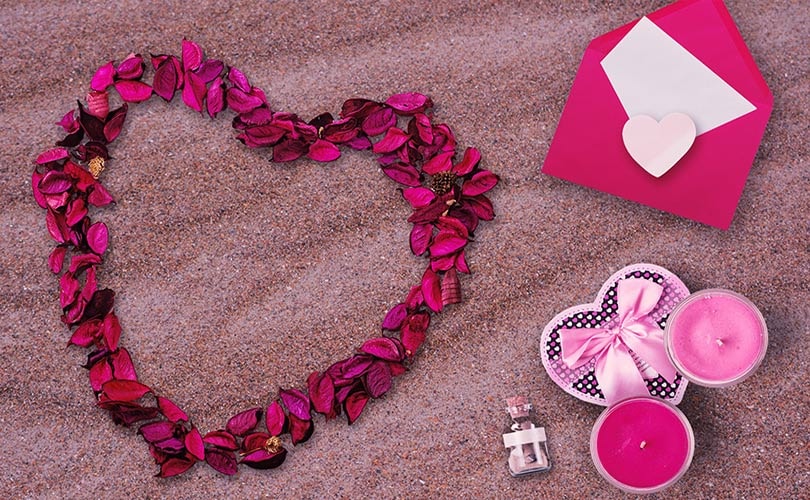 London - Back in the day buying a card, or a box of chocolates or even a bouquets of flowers was the norm for most couples on Valentine's Day, with 1 in 3 adults participating in the holiday each year.
However, over the years the amount couples spend on each other during this romantic day has increased to approximately 1.3 billion pounds, according to data from OnBuy, as the average spend continues to increase 1 million pounds year on year.
UK male consumers spend more than women's during Valentine's Day
New data shows that men still outspend women when its comes to buying their significant other a romantic gift. Men in the UK are said to spend 35 pounds on average on their partner's gift during Valentine's Day, with 1 in 10 spending up to 75 pounds or more. Men between 25 and 34 are thought to be the most generous of them all, spending 33 pounds on their partner on average.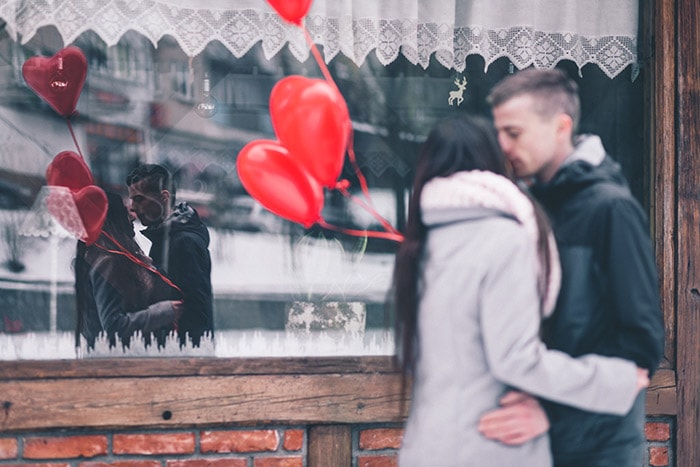 Women on the other hand are expected to spend 20 pounds on average, with 1 in 3 women spending less than 10 pounds on their loved one's gift. Statistics from 2015 indicate that men in the UK spent a total of 622 million pounds compared to the 354 million pounds women spent, highlighting the difference in spend and sentiments towards the romantic holiday. 13 percent of women state they only celebrate Valentine's Day just because "everybody else does."
In addition, women tend to be seen as savvier shoppers and are more likely to buy gifts in advance or take advantage of any deals. 80 percent of the 2000 women and men surveyed by Onbuy added sales were crucial to buying gifts. Fashion and accessories also remain popular gifts for Valentine's Day as the three most popular sales items purchased for men were shirts, jumpers and aftershave and for women lingerie, handbags and dresses.
Valentine's Day can definitely divide opinion, and can cause many couples – old and new - a lot of gift-related (or lack of) stress," commented managing director for OnBuy, Cas Paton. "My advice would be not to panic-buy, plan in advance and keep alert for any secret hints your partner may be throwing your way over the next few weeks."
Photos: Pexels.com
Danielle Wightman-Stone

|
New research has revealed that 18 percent of shoppers have used their smartphones to pay in a shop, reflecting an increase in 'physical' mobile transactions, as just two years ago the figure was just 8 percent.
The findings from global trade body Mobile Ecosystem Forum's annual Mobile Money Report supported by Wirecard, reveals that Apple Pay is one of the main reasons for this upturn as it is now available in 13 countries and has helped to raise awareness of the mobile wallet.
The biggest impact is in China, where 38 percent of Chinese consumers have made an in-store mobile payment, nearly double the global average. This is due to mobile wallets such as Tencent/WeChat and Alipay, as users frequently make QR-code based payments with these products in physical stores.
While in-store mobile payment gathers momentum, mobile shopping on apps and sites has gone fully mainstream, with the report revealing that 78 percent of people had made a purchase by mobile in the previous six months, up 4 percent on the figure for 2014.
Rimma Perelmuter, chief executive at Mobile Ecosystem Forum added: "The adoption of mobile money continues to advance. In developed markets, mobile payments and banking are driving a revolution in convenience. In growth markets, they are giving millions of people access to financial services for the first time.
"It's important that the industry builds on this momentum. The research shows we can still do more to improve payment flows, improve consumer trust in mobile money to allay privacy and security concerns. But overall, the news is good: mobile remains the key driver of online commerce."
Danielle Wightman-Stone

|
Underwear giant Victoria's Secret is continuing its expansion across the UK with a 9,000 square foot store in Brighton's Churchill Square's Upper Mall, alongside River Island and Next.
The new store will be one of 30 stores Victoria's Secret plans to open across the UK and will sell the full range of the brand's lingerie as well as its brand 'Pink' aimed at the younger market.
The centre's owner Standard Life Investments said that the Victoria's Secret store is due to open in late spring.
In addition, Spanish fashion brand Zara is upsizing to a 37,000 square foot store at the centre by taking the majority of the store previously occupied by BHS.
The fashion brand will trade from both mall levels with its existing unit continuing to trade in the interim period, while Zara Home store will remain trading from their separate standalone store in the centre.
Ed Jenkins, head of UK retail for Standard Life Investments, said: "The arrival of Victoria's Secret illustrates Churchill Square's continuing appeal to leading international fashion retailers, which is reinforced by Zara doubling its presence in Churchill Square after ten years at the centre.
"These lettings will boost the centre's appeal as a major fashion shopping destination in the South East attracting millions of shoppers each year."
Don-Alvin Adegeest

|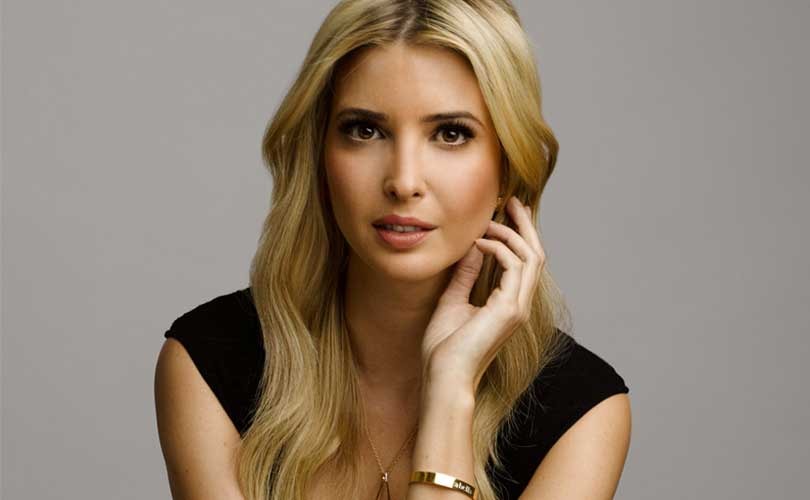 America's leading department stores are dropping the Ivanka Trump brand and will discontinue selling its fashion lines. On Thursday Seattle-baed Nordstrom group announced it would stop selling Trump's fashion collection and footwear lines after the company cited poor sales. On Friday luxury store group Neiman Marcus followed suit, announcing it too would no longer stock the Ivanka Trump brand.
Whether the stores bowed to the increasing pressure to boycott the brand by anti-Trump activist group 'Grab Your Wallet' is unknown. In a statement Nordstrom said that Ivanka Trump products were being dropped because of poor sales.
"We've got thousands of brands –- more than 2,000 offered on the site alone," said a spokesperson for the Nordstrom, which has nearly 350 stores under various banners across North America. "Reviewing their merit and making edits is part of the regular rhythm of our business. Each year we cut about 10 percent and refresh our assortment with about the same amount. In this case, based on the brand's performance we've decided not to buy it for this season."
And a spokesperson for Neiman Marcus, which operates 42 stores, said in a statement, "Neiman Marcus has a very small Ivanka Trump precious jewelry business which is comprised 100 percent of consigned merchandise (merchandise owned by the vendor). Based on productivity we continuously assess whether our brands are carried in stores, on our website, or both."
The Grab Your Wallet campaigns asks consumers to avoid purchasing anything with the Trump name on it in response to new President Donald Trump's inflammatory rhetoric and horrific comments about women.
Photo credit: Ivanka Trump, source: Ivanka Trump website
Danielle Wightman-Stone

|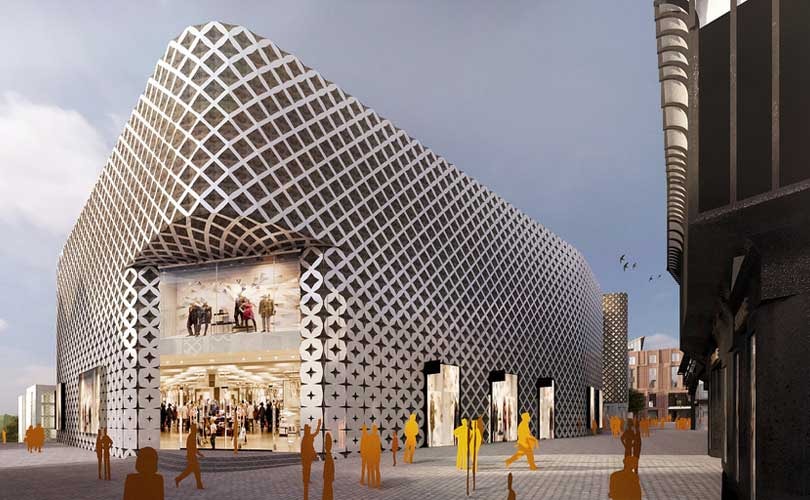 House of Fraser is set to anchor a new 300 million pound retail development in Chester, which will open in 2021.
The department store chain will open a 100,000 square foot store, spread over three floors within the Chester Northgate development. The store will include its selection of premium fashion labels alongside a large health and beauty department, as well as a rooftop restaurant with views over Chester's historic racecourse.
Frank Slevin, executive chairman of House of Fraser, said: "We are very pleased to announce that we have signed an agreement to open an anchor store at Chester Northgate. Chester is an exciting location for us, being at the centre of a thriving regional economy. With its modern design, Chester Northgate will rejuvenate Chester city centre attracting more visitors and creating a dynamic retail environment.
"The new store clearly cements our commitment to and vision for the future growth of House of Fraser. The growth of our store portfolio and the further development of House of Fraser's multichannel offer provides solid foundations for the ongoing transformation of the business, ultimately driving a great customer experience."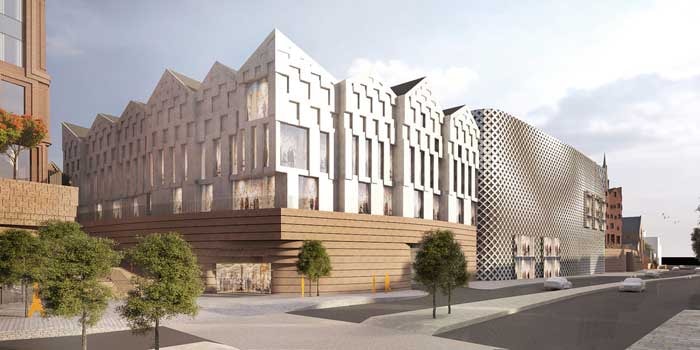 The 500,000 square foot Chester Northgate complex aims to redevelop Chester's city centre, and will house 70 stores including House of Fraser as an anchor tenant, alongside cafés and restaurants, a new four-star Crowne Plaza hotel, and a six-screen Picturehouse cinema, as well as the city's largest car park. The development will also have more than 70 new homes.
On completion, it is hoped that Chester Northgate will not only revitalise the city centre shopping experience, but also push Chester back into the UK's top 50 retail centres, and boost the city's overall economy. Construction will be in three phases with phased openings leading up to the anticipated completion of the whole scheme in late 2021.
Chester retail development signs up House of Fraser
Chester Council Leader Samantha Dixon added: "Being able to attract brands like House of Fraser, Picturehouse and Crowne Plaza is a measure of the appeal of Chester Northgate to other occupiers and investors and reinforces our ambition to return Chester to its rightful place as a leading shopping and leisure destination.
"We believe Chester Northgate to be one of the UK's biggest emerging retail-led city centre developments. The project shows that Cheshire West and Chester Council is pioneering innovative new ways of driving growth and underlines our consistent commitment to steering the big projects that will transform Chester city centre."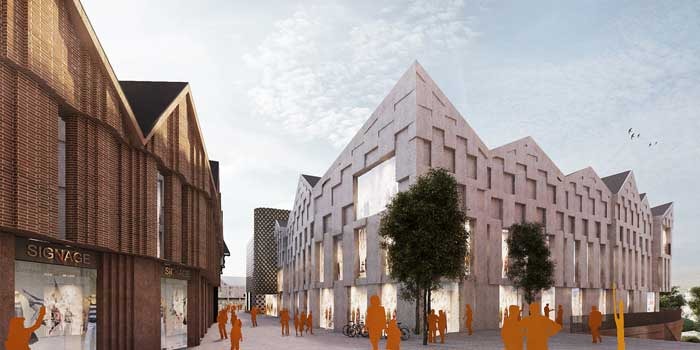 Chester Northgate is being developed by Cheshire West and Chester Council, assisted by development manager Rivington Land.
David Lewis, chief executive at Rivington Land, said: "With the signings of House of Fraser and Crowne Plaza, following the announcement of Picturehouse as the cinema operator, we are reaching an exciting time for the Chester Northgate development. The commitment from major brands serves as recognition of the huge potential of a revitalised Chester city centre.
"We are now in the process of agreeing terms with other major retailers as well as catering operators, who have also recognised the innovative approach of Cheshire West and Chester Council in driving this scheme forward. Chester Northgate has been designed to meet the future requirements of national, regional and local retail and leisure occupiers and will act as a catalyst for the regeneration of Chester."
Illustrations: courtesy of Chester Northgate