Danielle Wightman-Stone

|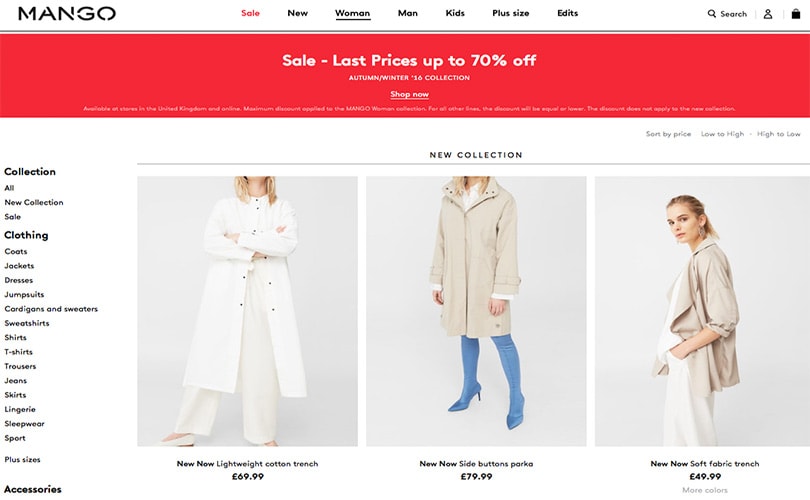 Myntra, India's leading online shopping platform, has been awarded the master distribution and management rights for Spanish fast-fashion brand Mango in India.
The move means that Myntra will be responsible for managing Mango's omnichannel presence including Mango.com, offline stores in the country as well as the brand's presence on its own platforms, Myntra and Jabong. Plans include the ambitious opening of 25-30 Mango stores in India over the next five years.
The association between the two companies goes back to 2014 when apparel from Mango was first listed on Myntra, and Mango is currently one of the top five womenswear brands on the marketplace.
Commenting on the news, Ananth Narayanan, chief executive of Myntra and Jabong, said: "We are very excited to be the first e-commerce company to be awarded these exclusive rights by a leading global fashion brand such as Mango. This agreement further strengthens our position as the leading fashion and lifestyle destination and is in line with our strategy to provide our customers access to the best of international brands.
"We expect to grow Mango's India business exponentially over the next 5 years. This event marks an epoch in our journey and the beginning of a new age in omnichannel fashion in the country."
Myntra plans to open 25-30 Mango stores in India
Mango vice-chairman and member of the board of directors, Daniel Lopez, added: "We have had a very good partnership with Myntra over the last three years and Mango has performed extremely well on their platform. A high degree of technological capability backed by incomparable logistical facilities covering the entire country make Myntra an ideal entity to enhance our partnership with. "We are targeting exponential growth for Mango in India in the coming years and are optimistic about achieving the same through Myntra."
Myntra has more than 18 million monthly active users along with Jabong and has partnered with over 2000 leading fashion and lifestyle brands in the country such as Nike, Adidas, Puma, Levis, Wrangler, Arrow, Jealous 21, Diesel, Timberland, and Biba.
Image: mango.com
Don-Alvin Adegeest

|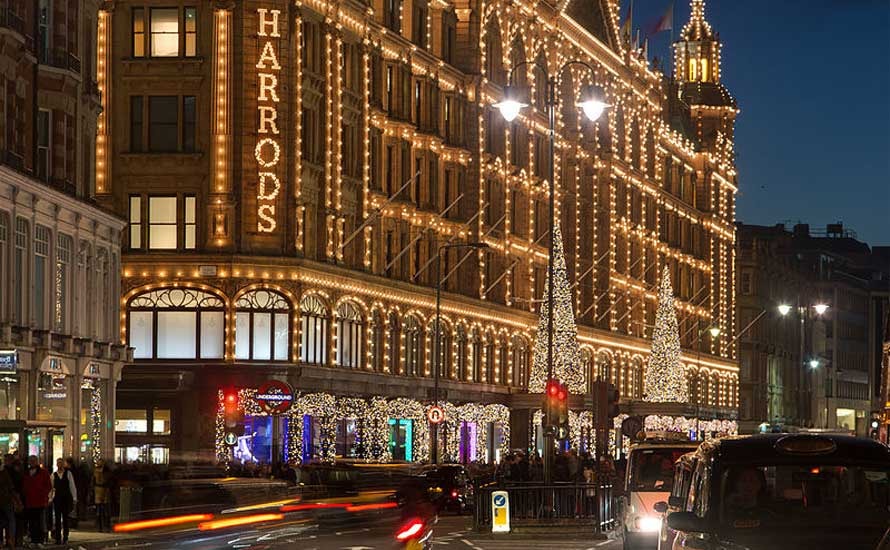 London remains the global choice for luxury retailers as it tops the list of store openings in 2016, according to the Saville Global Luxury Retail report.
London saw 41 new luxury openings during the year, of which 15 were a brand's debut store in London. This compared to 36 in Paris and 31 in both New York and Dubai.
In fourth place, Hong Kong attracted 25 new store openings while in Milan there were 24.
London has consistently been the most visited city in the world by international tourists and acts as useful stepping stone for European brands prior to expanding into the US.
Marie Hickey, commercial research director at Savills, explaiined "A significant proportion of luxury goods are now purchased outside a shopper's home market, particularly those of Chinese consumers, reinforcing the importance of destination cities. This was apparent in 2016, when all of the key established global retail destinations saw more than 20 luxury brand store openings."
Anthony Selwyn, head of Central London retail at Savills, said: "The role of a specific destination in brand building and enhancing the customer experience remains key, and the heritage of London and Paris saw these cities rank first and second for new luxury openings last year. With international travel expected to double by 2030, appetite among luxury retailers to expand in key markets will remain strong, though we expect to see several of the emerging luxury markets gain more market share."
Photo credit: Photo by DAVID ILIFF. License: CC-BY-SA 3.0, source Wikimedia Commons
Danielle Wightman-Stone

|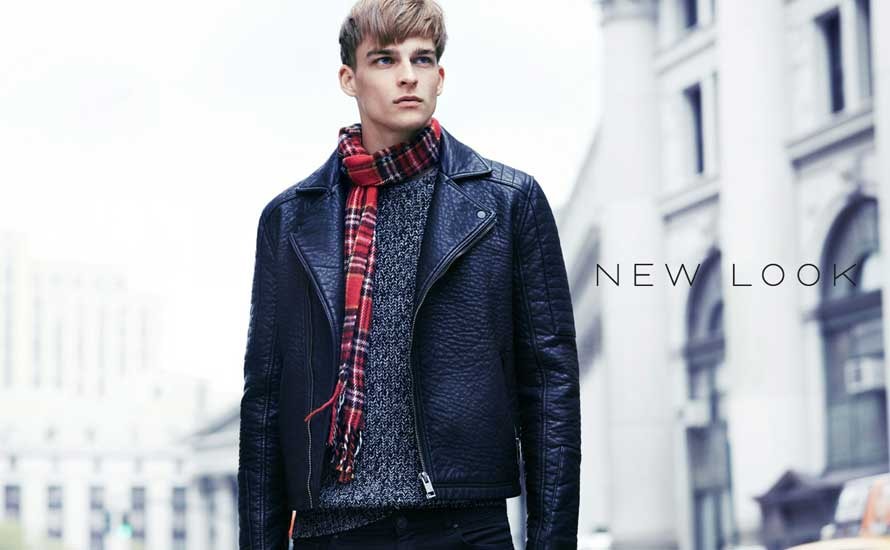 New Look is adding a 3,500 square foot men's store to the Frenchgate Shopping Centre in Doncaster to complement its existing 16,000 square foot womenswear store.
The high street retailer confirmed in 2015 it was planning to open standalone menswear stores across the UK, and the Doncaster store will mark the 21st New Look Men store when it opens in March.
Roger Wightman, chief creative officer of New Look said: "Menswear is a key strategic priority for New Look, and the opening of menswear standalone stores represents a natural next step for us. We are very proud of the improvements made to our offer over the past two years.
"The opening of menswear standalone stores will allow us to more fully showcase the enhanced quality of our product ranges. Our Menswear Director, Christopher Englinde, joined us from H&M at the end of 2015, and as a business we are very excited about the prospects of future growth."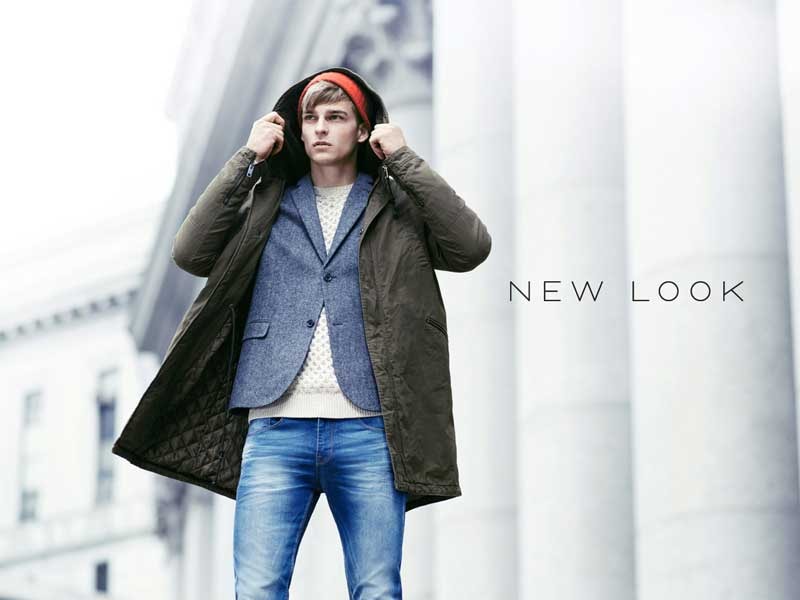 Commenting on the news on behalf of The Frenchgate Limited Partnership, Paul Devlin added: "We are thrilled to welcome New Look Men to Frenchgate, where they will enhance and greatly strengthen the current menswear retail offer. It is a rapidly growing brand and their decision to launch at Frenchgate highlights its appeal as retail and leisure destination."
This news follows the upsizing for JD Sports to an 8,500 square foot store, taking almost three times its original unit in the Frenchgate shopping centre.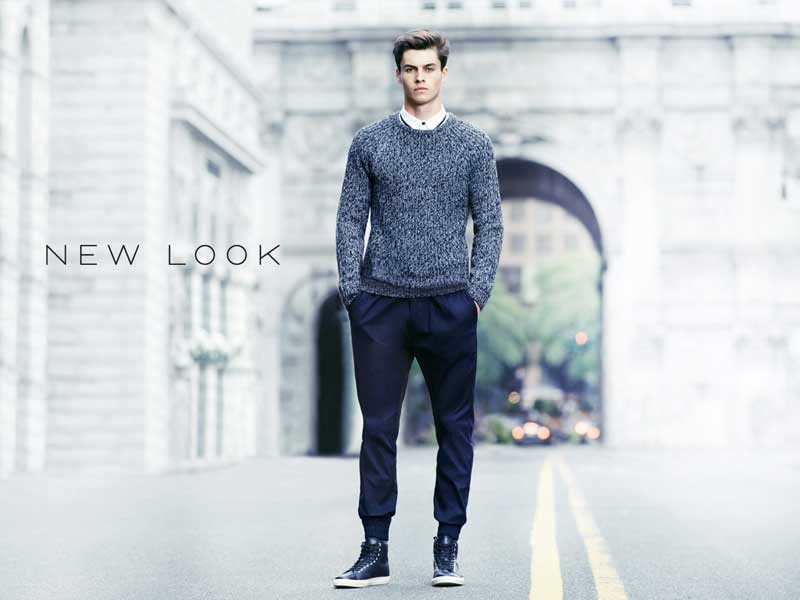 Images: courtesy of New Look
Don-Alvin Adegeest

|
Amazon is continuing to make the UK its home away from home. The company is to create 5,000 jobs that will extend beyond its fulfilment centres.
While warehouse staff is a key employment category, the company will also hire software developers, technicians and HR specialists. It has also recently hired designers and a creative team to launch its new fashion label.
The company will also debut a new apprenticeship programme offering opportunities in engineering, logistics and warehousing.
Doug Gurr, UK country manager at Amazon, said: "We are creating thousands of new UK jobs including hundreds of apprenticeship opportunities as we continue to innovate for our customers and provide them with even faster delivery, more selection and better value."
Sara Ehlers

|
American clothing brand Guess has decided to venture off into expansion on an international level. Chief executive officer Victor Herrero just confirmed plans to broaden the company's reach in both Europe and Asia.
The company has done well in both North America and South America, expanding in the past couple of years. Guess hasn't done as well in Europe and Asia in terms of performance in its third quarter, as reported by WWD. The quarter, which ended October 29, resulted in a total of 9.1 million dollars in net earnings, which is 3.3 million dollars less than previously. However, the company's revenue rose three percent, totalling 536.3 million dollars. Due to these results, Herrero has confirmed that Guess is expecting to increase its sales in Europe and Asia in the future. According to the publication, projected sales for Europe and Asia would grow, while its sales in America may decline.
Currently, the company has done well in the Americas, as the brand originated in Los Angeles. Known for its iconic, quality jeans, Guess has grown as a staple, iconic brand in America. After recently launching a 35th Anniversary collection, the brand has been able to continue creating unique, high-caliber products. Moving forward,it seems that Guess has plans of increasing sales in all areas on a more global scale, focusing more on international countries.
Don-Alvin Adegeest

|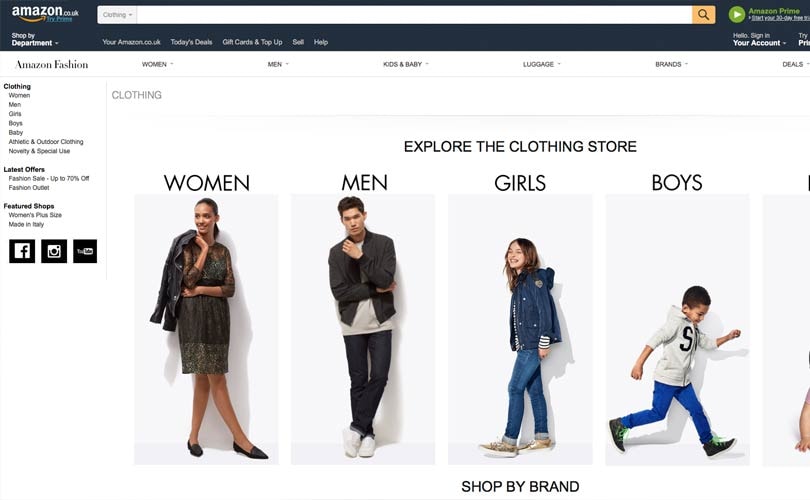 London - Amazon has firmly set its sights on world domination on all aspects of ecommerce and is thought to be investing in its own fashion label.
The company has reported poached senior design and buying experts from Marks & Spencer and Primark, according to Drapers, as it starts to build its own brand in the UK.
While Amazon already sells many fashion brands, including third party suppliers in the UK, it has yet to launch a brand that can compete with the stalwarts of the British high streets, like M&S and Next and online giants Asos and Boohoo.
Richard Lim, chief executive of Retail Economics told the Evening Standard the online giant has the power to 'stir things up'. He said: 'Amazon is a very cash rich business and if they want to launch into a sector, they won't do things by half.'
Amazon has added over 350 new brands across its European sites
Amazon said it sold more than 60m fashion items after adding 350 new brands across its European websites earlier this month, making it one of the fastest growing categories.
It announced profits of 749 million dollars for the final quarter of 2016, a 55 percent increase on the previous quarter. After years of prioritising growth over profits, this was its seventh consecutive profitable quarter.
In 2015 Amazon Amazon opened a photography studio in Shoreditch, a 46,000 square-foot venue with 22 photography bays. The company said it is one of the largest of its kind in Europe and will help it create more than 500,000 images of clothes to its sites every year.
"Our aim is to make Amazon the best place to buy fashion online," said Sergio Bucher, VP of Amazon Fashion EU, in a statement. "The opening of our new fashion studio, in the heart of one of the leading fashion capitals of the world, illustrates our ambitions."
Photo credit: Amazon fashion homepage
Vivian Hendriksz

|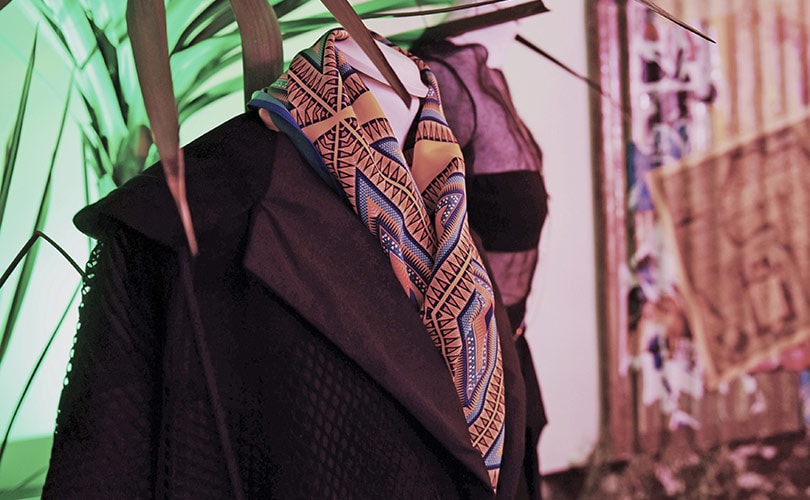 London - The fashion industry may be one of the hardest sectors to break into. Although a handful of new and emerging designers are supported by the British Fashion Council and given an international fashion platform during London Fashion Week twice a year, it is not enough. The lack financial and business support, increasing costs, as well as the struggle to remain profitable while working with wholesale model are just a few of the things that bothered Rebecca Morter, co-founder women's wear brand REIN London. Which how the London Designers Collective came to be - a group of small, emerging brands working together to host events, such as pop-up stores.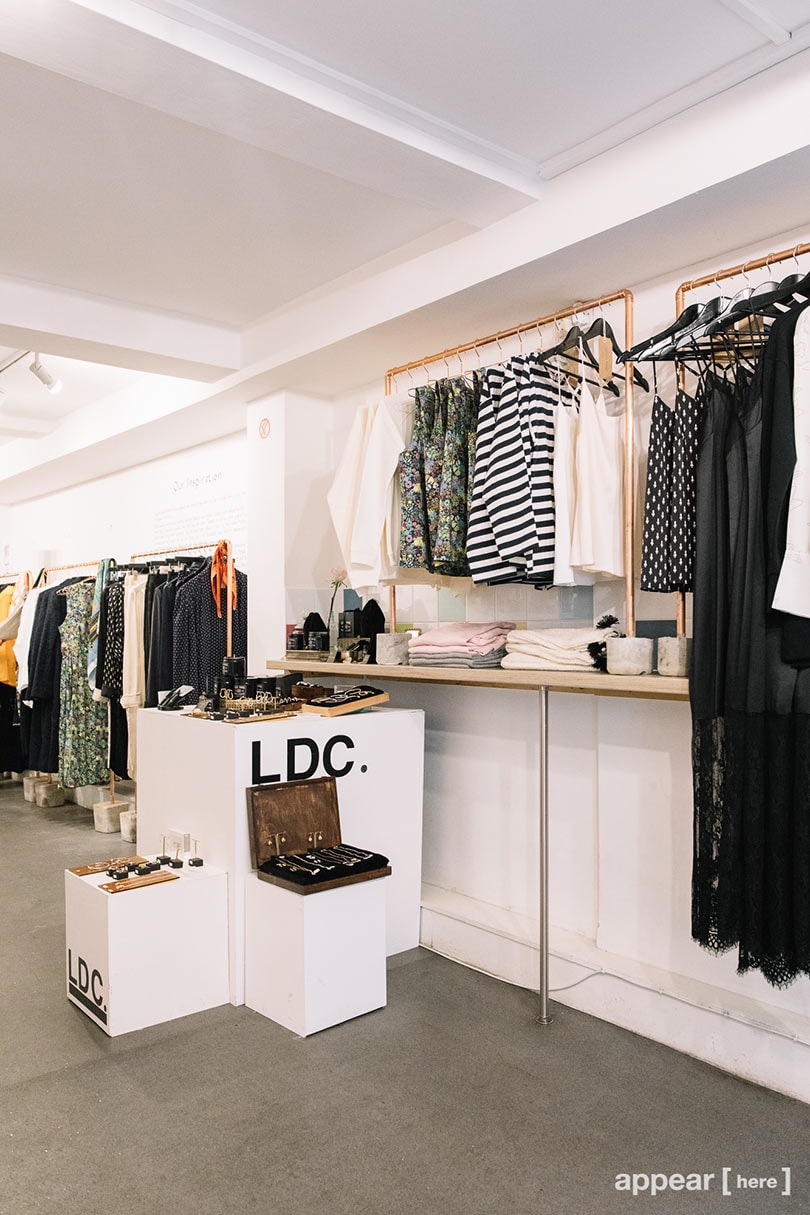 "We as a collective are trying to change the way young brands connect with their customers," explained Morter to FashionUnited over the phone. "The London Designers Collective consists of small, emerging brands like us, coming together to harass our united voice." Set to host its third pop-up store this London Fashion Week together with series of brand presentations the idea for the LDC first came about last year, said LCF graduate. Although Morter, together with her partner Gemma Vanson, previously experienced a successful debut with REIN London during London Fashion Week in February 2015 and their brand has been worn by the likes of Lady Gaga, Charlie XCX and Cheryl Cole, the duo was still had a hard time sailing down the traditional wholesale route.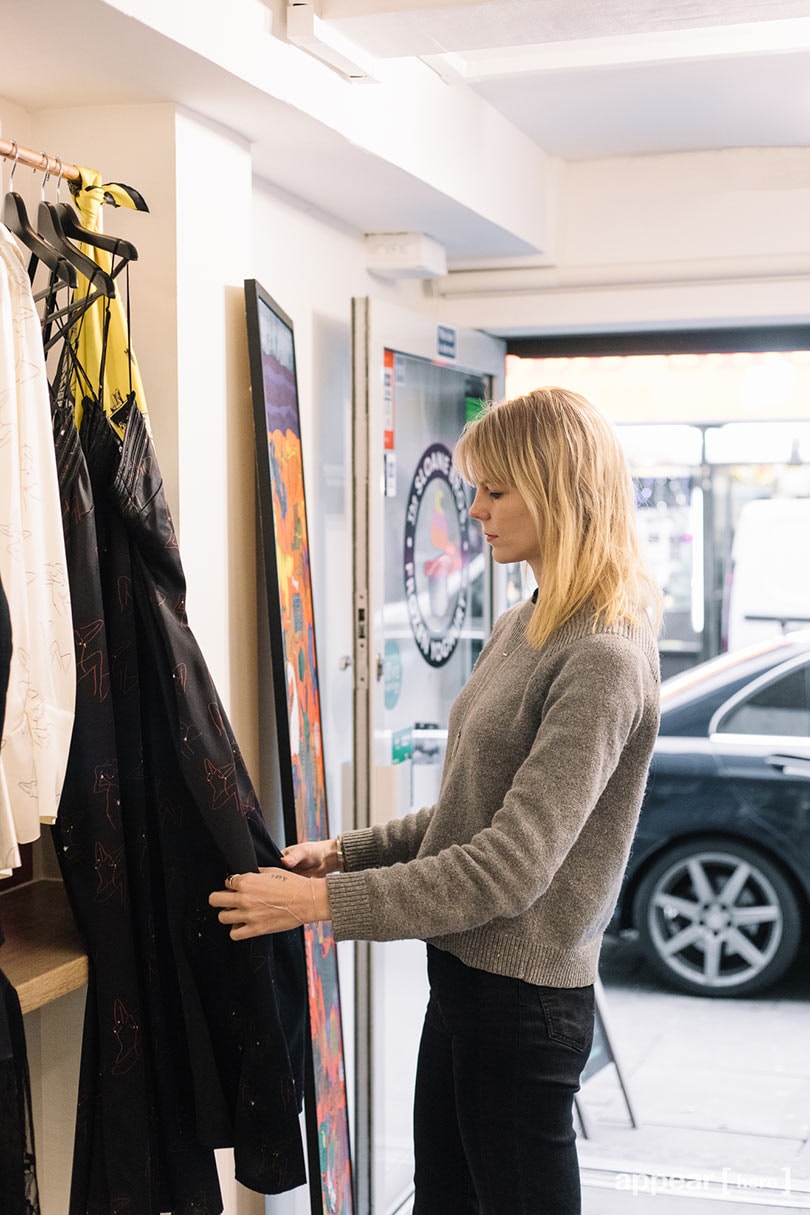 The London Designers Collective to host London Fashion Week pop-up
Morter quickly noticed the widening gap within the industry for upcoming brands and all the hoops they had to jump through in order to get their brand stocked in store. "Back then we were going through the traditional wholesale route, building relationships with stores and meeting people, we started to notice the disparity within the industry and just how difficult it is for a new brand - especially a small one that is self funded just starting out - to really get out there and into these stores. Especially with all these rules concerning showing, for example, we'd have had to have shown our collections on schedules for at least 3 seasons to be considered, it made you question how you were ever going to survive." The duo also had many friends who were also launching upcoming brands and struggling with similar situations, which made Morter and Vanson question the effectiveness of the wholesale model.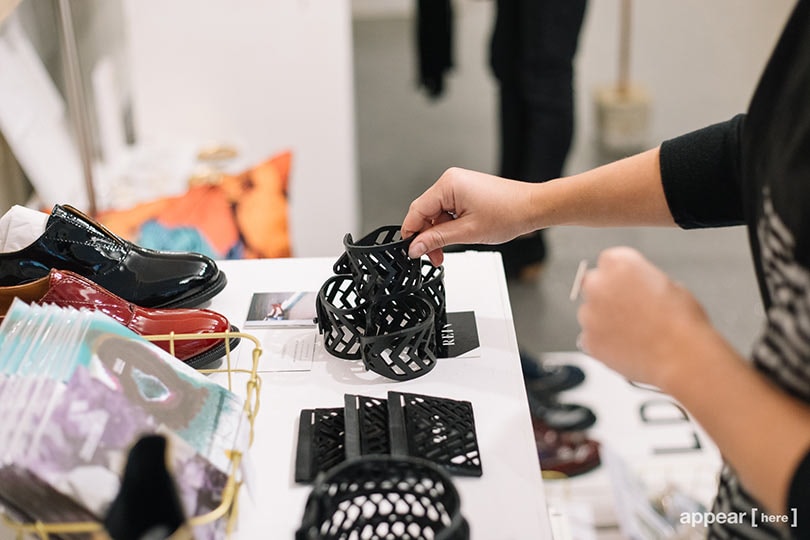 "It was early last year when we realised that it wasn't just us who were faced with these issues - we have a number of friends who run brands and showed at London Fashion Week who were in a similar situation," continued Morter. "We got talking to people and thought there has to be another way. Especially with online and the rise of digital, we asked why the wholesale model was also not moving on with the times and catching up. We are so behind, it's 3 months, 6 months before collections are even released - it's crazy when the rest of the world is moving forward at such a fast rate. We thought there must be something we can do, so we got together with friends and that's when the collective was born."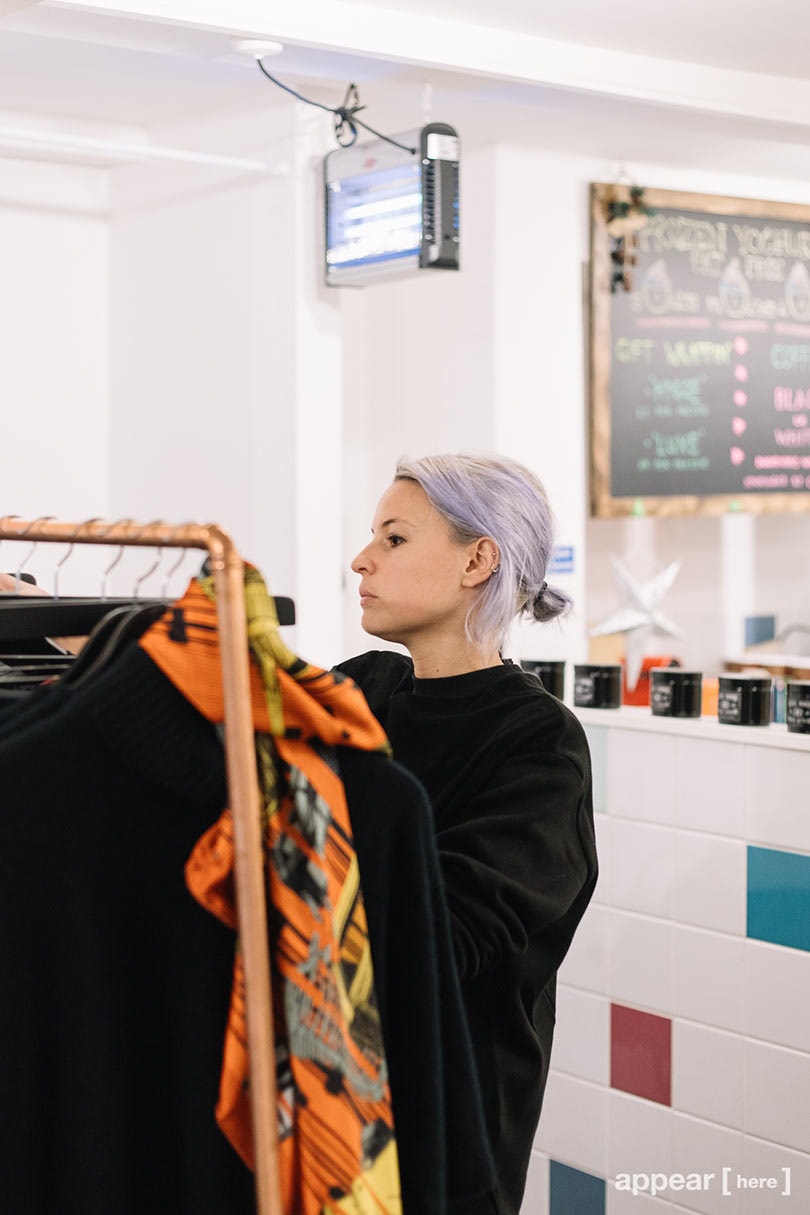 The main idea behind LDC was founded on the fact is was so difficult for one small brand to get stocked in store, but in order for a new brand to survive and make sufficient income, they need to ensure they have enough retail stores stocking their collections. But by bringing in a number of small brands together, who share a similar aesthetic and price point, Morter believes brands and designers are able to harness and use each other's strengths while sharing the costs. "For example, one brand having an event means you have one chance, one social following, one collection and database. But when you have 10 brands coming together, which are aligned and on the same price point and similar aesthetics, with dedicated customers who will be interested in the other brands showing next to you, then you have ten times the reach with a shared event. Already that is ten times the amount of power versus hosting an event on your own."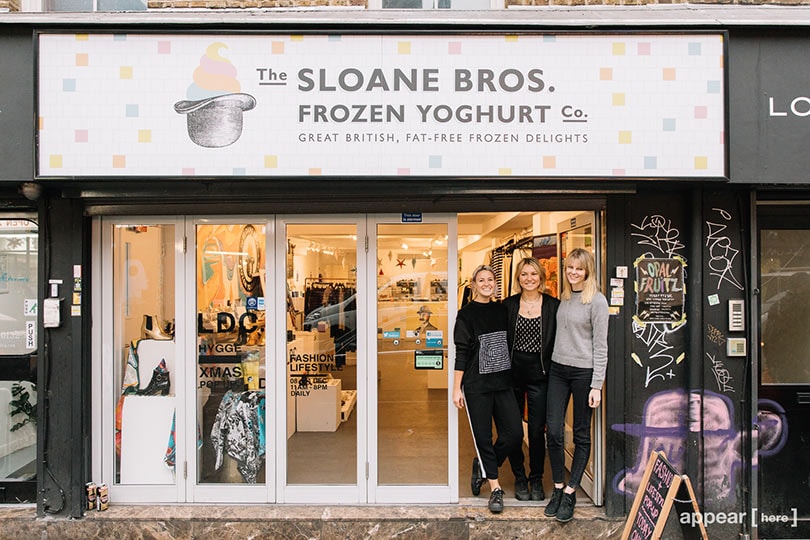 The LCD offers small brands an alternative model to the wholesale model
In addition LDC gives brands the freedom to share the costs of featuring their collections in a temporary store. As pop-up stores and locations in London have become more and more expensive over the years, by sharing the costs linked to hosting the event, small brands get the chance to see their products in store. "The LDC offers brands a way to share costs and maximise each opportunity in store." Another thing the London Designers Collective also tries to push forward is the fact that they are small, independent brands who are more able to respond faster to any industry changes and able to experiment with retail formats more freely. "We are not limited to any corporate loops for approval. This works well for our pop-ups, as it lets us experiment more and pioneer new retail trends. We can do things that are a bit different or unusual that bigger companies may be afraid to do," pointed out Morter.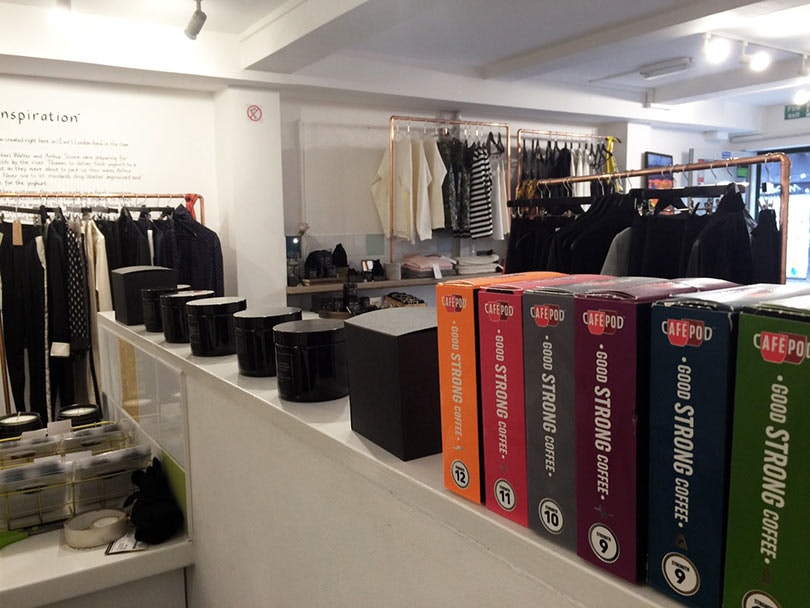 For Morter, hosting regular pop-up events is a must for upcoming brands like REIN London. "We want brands like us to meet their customers face to face because you do not get that with wholesale retailers. And it is so important when you are a small emerging brand to know what your customer wants and learn and understand what they need and what they are willing to pay for it. A lot of times with wholesale it's hard to understand why no one is buying it as there could just be one tiny little thing thats missing but without connecting with your customers, having them in front of you trying your garments on then you will never know. So for that reason the pop-ups have been hugely beneficial."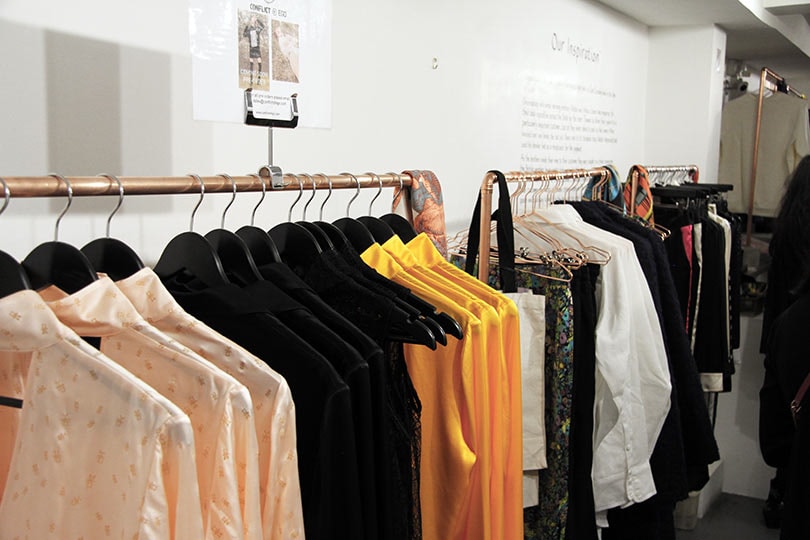 Prior to each pop-up store launch, Morter always runs through their list of designers and brands to see who it free and able to participate in the event. "We have an emailing list which we send out to our brands with a list of fees for the venue, or other event requirements, so people can see if they want to participate." The brands then decide if they are able to join in. "Everyone pools their customer databases, contacts and friends for the pop-ups to ensure they are successful." Since the launch of their first pop-up store in Soho last year, the London Designers Collective group has grown to include over 50 brands. "The reception we have had from brands having a pop-up with the LDC has been astronomical, it's been crazy."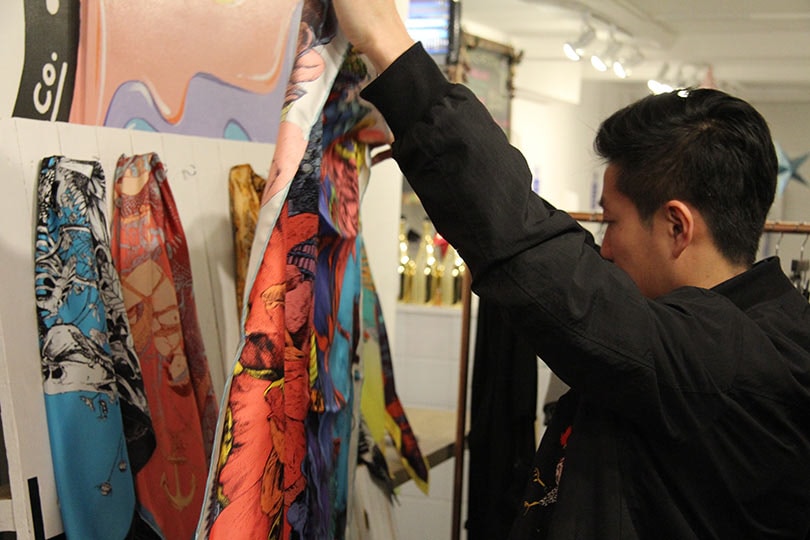 The London Designers Collective supports small brands in sharing the costs of a pop-up store
At the moment there is no real criteria a brand has to adhere to join LDC, but when hosting their pop-ups Morter alway make sure that the brands included mesh well together and adhere to certain aesthetic and price point. In addition, Morter also tries to ensure there is a unique blend of brand offerings to keep things fresh for the customer. "We want all the pop-ups to be concept store and experience led- more than just a sample sale. We want each of the brands featured to really show through. so people can experience and understand the brand while they are there. By having more of a lifestyle offering you are helping the brands and their customers paint that full picture."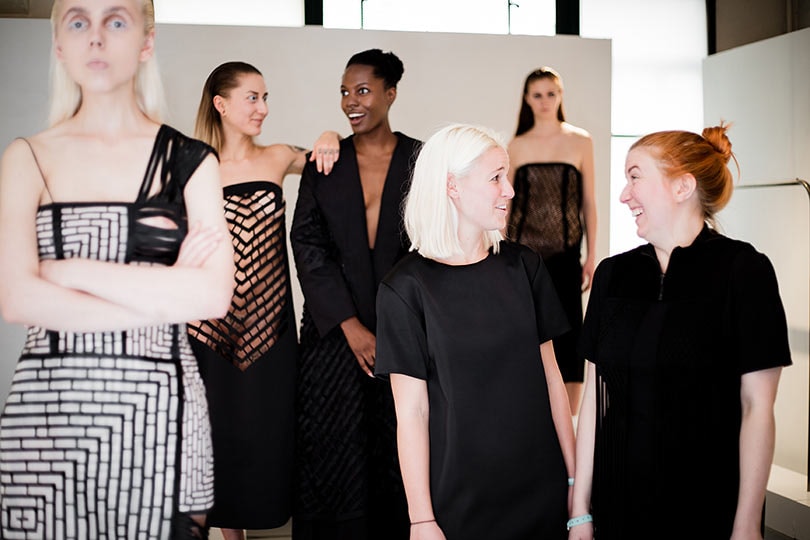 Friday, February 17th marks the opening of the London Designers Collective third pop-up store in the heart of London's West End. 11 brands are set to offer their latest collections in store, including REIN London, Tramps in Disguise and Conflict of Ego, with a number of them showing their designs during a presentation. "At the moment there is so much talking going around how the fashion industry is influx with a number of brands becoming more customer focus, like Burberry and Tom Ford and others remaining traditional. For us its really important that the industry moves more customer focus, especially for the smaller brands that need to generating fresher business models to stay ahead as the wholesale traditional model is gone. So the question is how can we build our new model that fits in with this digital world and focuses more on customers."
Which is why the LDC will be running their pop-up store at 44 Great Russell Street, alongside of their LFW presentations, so customers can shop the brands during LFW but are also able to access an event usually reserved for buyers or press. "We have had a wonderful response to the presentation as normally such events are so closed to the public and just for the industry." By having presentations brands can still have access to buyers and press as well as selling their collections to consumers. "Being a small brand even, when we were showing during London Fashion Week, we would never turn anyone away from our presentation as you are presenting for 3 hours - you want people in there otherwise it looks empty. So it makes sense for us to keep it a bit more open."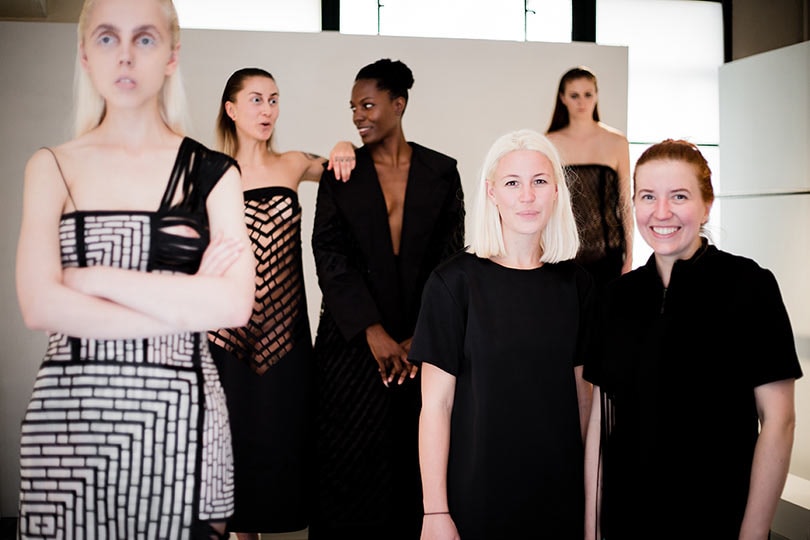 The LDC to bring LFW presentations and a pop-up store together under one roof
In addition to the LFW pop-up store this season, Morter is also busy planning pop-up events for April, July and September as well. "We are hoping we can get a partner on board, someone who can support the collective monetary wise to keep the costs down and in turn help us find a venue that's even bigger and better." Ideally she is looking for a partner who believes in supporting small brands and helping them grow their businesses. "There is some fantastic help and support systems out there, the BFC, Fashion Scout, On|Off, but there is still quiet high costs involved with all of them. And in the grand scheme of things there are so many emerging brands out there and only a few organisations helping, so support is very limited. What we want to do is help brands get out there to the customers while keeping the costs low so their businesses can grow a bit more."
Photos: Courtesy of the LDC
Don-Alvin Adegeest

|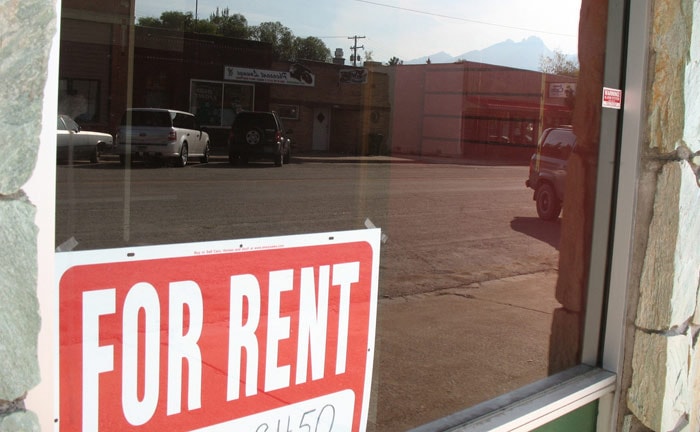 January was a tough month for UK sales, but while general footfall fell retail vacancies have remained relatively stable, reports the British Retail Consortium.
The BRC's Chief Executive Helen Dickinson, OBE stated: "Our quarterly vacancy rate data shows shop vacancies virtually unchanged at 9.4 per cent of all shops compared 9.5 per cent in October. On a regional level, it was London that saw the strongest improvement, with the proportion of empty shops falling from 9.5 to 8.4 per cent over the three months to January. However, in some parts of the country the number of empty shops remains worryingly high and act merely as a blot on landscape of local communities. And while the overall the rate has tended to remain around 9 to 10 per cent since July 2015, the variation between successful and vulnerable locations grows ever wider.
Springboard's Marketing and Insights Director Diane Wehrle commented: "The UK vacancy rate improved from 9.5 percent in October to 9.4 percent in January. This can be partly explained by the churn of occupancy from retail to hospitality, a feature of the last year, but is also due the fact that the vacancy rate reflects footfall and sales, and so lags behind these as a performance indicator. But it does demonstrate that retail destinations are adapting, with new occupiers offering a much demanded all round customer experience."
"At a time when retail is being re-imagined as customers seek more engaging experiences in our high streets, town centres and retail park and centres, the incentive for retailers to innovate and invest in physical space is being curtailed by the upward only trajectory of business rates," Dickinson added.
Photo credit: Vacant storefront, source: Flickr
Danielle Wightman-Stone

|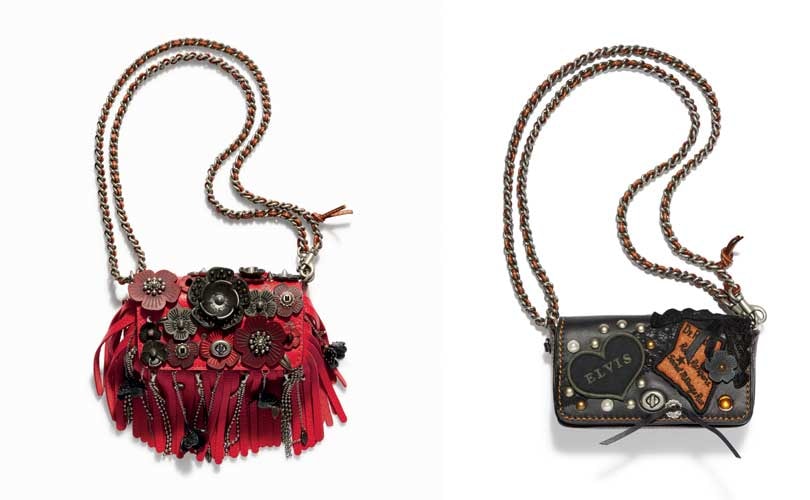 New York-based fashion and accessories label Coach has opened its first standalone store in Italy on Milan's premiere shopping street, Via Montenapoleone.
The 1,650 square foot store has been designed by executive creative director Stuart Vevers in partnership with William Sofield, designer and president of Studio Sofield and fuses the existing historic architectural elements with the brand's signature interior features.
In a nod to Coach's heritage, flooring is composed of carriage-house brick, while the modern concrete, vintage pink granite, and exposed terracotta walls aim to deliver a unique mix of contrasting textures.
Commenting on the design, Vevers said: "This store is quite unique. When we broke through the walls we discovered original architectural details that we decided to incorporate into the store design. The varying textures of the past combined with modern elements are very much what Coach is about—authenticity, being true to ourselves and adding the unexpected."
The store features a curated range of the Coach collection including ready-to-wear and accessories for women, along with a selection of bags and accessories for both men and women. In addition, the store houses a Craftsmanship Bar offering leather care and monogramming.
Andrew Stanleick, president, Coach Europe added: "With the opening of Milan, we add an influential footprint to the Coach store portfolio in one of the world's most revered fashion capitals. We are confident our modern luxury concept, combined with Coach's iconic leather goods and celebrated ready-to-wear, will make our new store a key destination for the discerning Milanese client as well as those who visit the city."
Images: courtesy of Coach
Don-Alvin Adegeest

|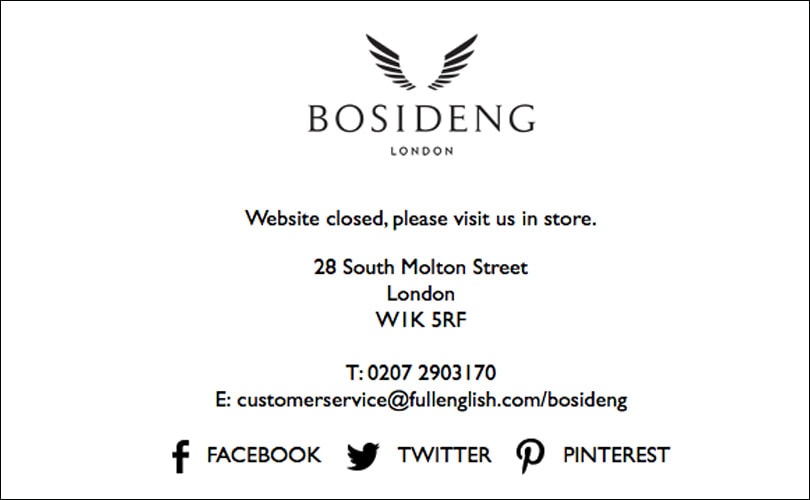 Chinese label Bosideng is to exit the UK market after operating for just four years. The company opened a flagship store on South Molton street in 2012, a property its parent company purchased in 2011. The store has now been closed.
At the time of opening Bosideng operated over 10,000 stores in its home country, but was virtually unknown outside of China. Many were wary of the brand's London launch, with critics wondering if it would adopt a different strategy in the UK.
At the time the brand's UK chief executive Wayne Zhu said, "A move into Europe has been a goal of Bosideng for some time, and we're very excited to be launching in such a prominent location in London."
But the unknown brand failed to make its mark on the British shopping public, despite the company stating in 2013 that it's store opening was a success.
In addition to closing its store, Bosideng has shuttered its e-commerce operations in the UK, stating an uncertain future concerning Brexit as a cause. Given the uncertainty of the UK market after Brexit, a spokesperson told Drapers the lack of return of investment led the company to decide to rent the property. "We will return to the retail market in the UK, when we see fit."